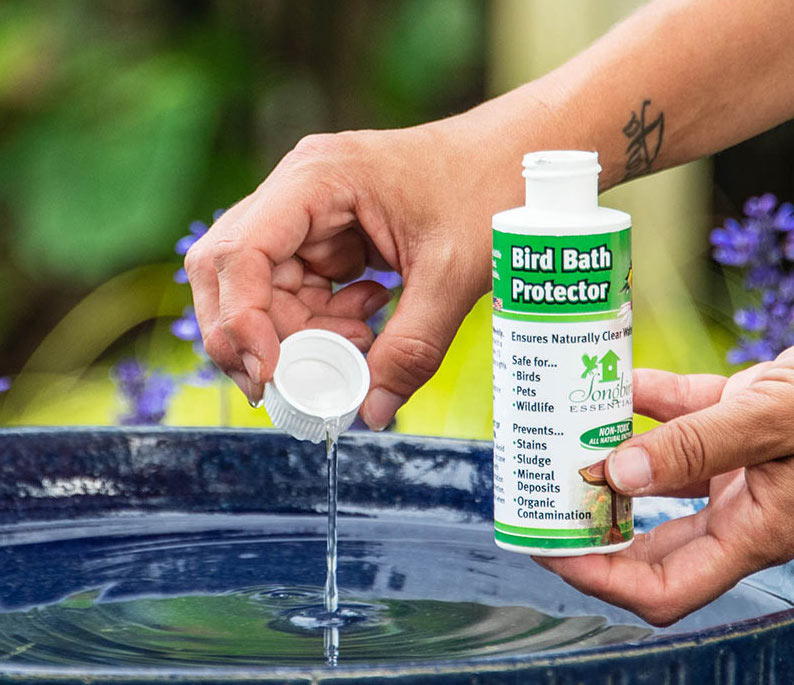 We're here to help! Wild Yards is a completely free website that is 100% dedicated to helping you create a wildlife-friendly, sustainable yard. Read more
WildYards is reader-supported. When you buy a product through a link on our site, we may earn a comission. Every product is independently selected by our (obsessive) editors and our reviews are unbiased and objective. Read more about our mission or our privacy policy.
Keeping a bird bath clean and fresh is not an easy task.
No matter how often you replace the old dirty water with new fresh water, within a few days the water starts to turn green.
So you've found the perfect bird bath for your yard and read many different articles on how to keep it clean. But you still can't seem to keep it fresh for more than a few days. Here's a secret: add some enzyme cleaner to the water.
Besides proper frequent cleanings, the best thing you can do to minimize algae growth in your bird bath is to add a bird bath enzyme cleaner or algaecide to the water.
What to Look for in an Enzyme Cleaner
When looking to buy an enzyme cleaner for your bird bath, there are three things you need to pay attention to. These are:
The enzyme cleaner needs to be safe for animal consumption. This may sound obvious, but there are a few enzyme cleaners that contain toxic substances for birds and pets. So make sure to check the label before buying

The enzyme cleaner needs to be effective at preventing algae. Just like most industries, some products work better than other products.

The enzyme cleaner needs to be cost-effective. Since you should add the enzyme cleaner or algaecide to the bird bath every time you clean the bird bath, over time you'll be using quite a lot of it. This means it needs to be on the cheaper end to make it worth it.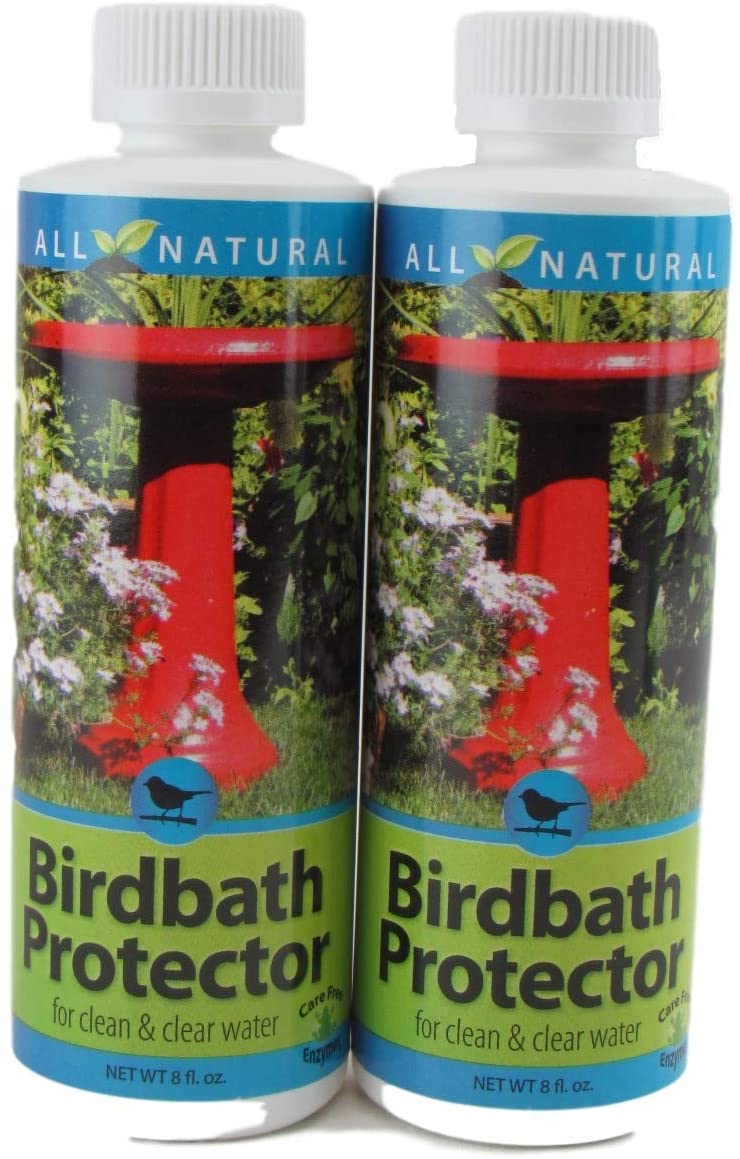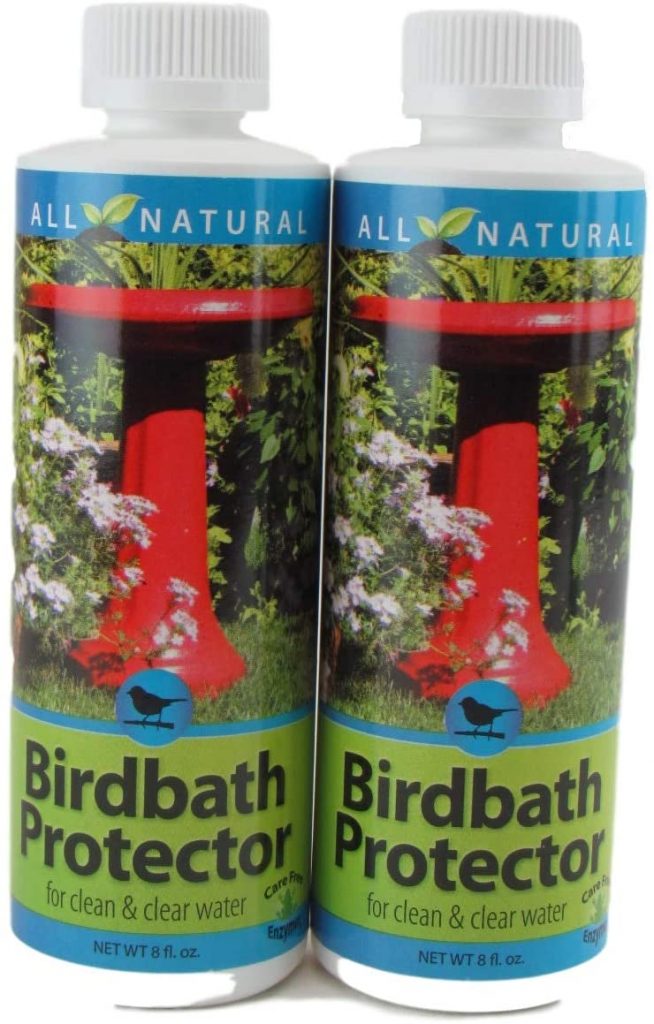 Fortunately, we have found what we believe to be the best bird bath enzyme cleaner on the market.
It's safe for animals to consume so you don't have to worry if your pet dog or cat gets thirsty outside. It's very effective at preventing algae and removing green sludge from your bird bath. And it's also one of the cheapest solutions out there for controlling algae growth.
The instructions say to put one cap full of enzyme protector per 2 gallons of water in your birdbath on a weekly basis. As they claim on their site: 
Our natural enzymes safely break down organic contaminants. Also, they are food grade, non toxic, biodegradable, bacteria free, and 100% green friendly. Our product is safe for birds and wildlife, when used as directed.
You can find this product in lots of pet stores and home department stores, but you can also buy it on Amazon.
Do Enzymes Even Work to Prevent Algae?
Yes, enzymes are used in swimming pools, waste treatment plants, water fountains, etc to help prevent algae and mold growth.
What are Enzymes and How Do They Help?
Enzymes are proteins that break down organic material by causing a reaction with organic pollutants and turning them into byproducts like CO2 or water. They're catalysts that speed up the chemical process of breaking down non-living organic materials like the grime and gunk that collects in a pool (or bird bath) from wind and rain, dirt, leaves, animal (and human) waste.