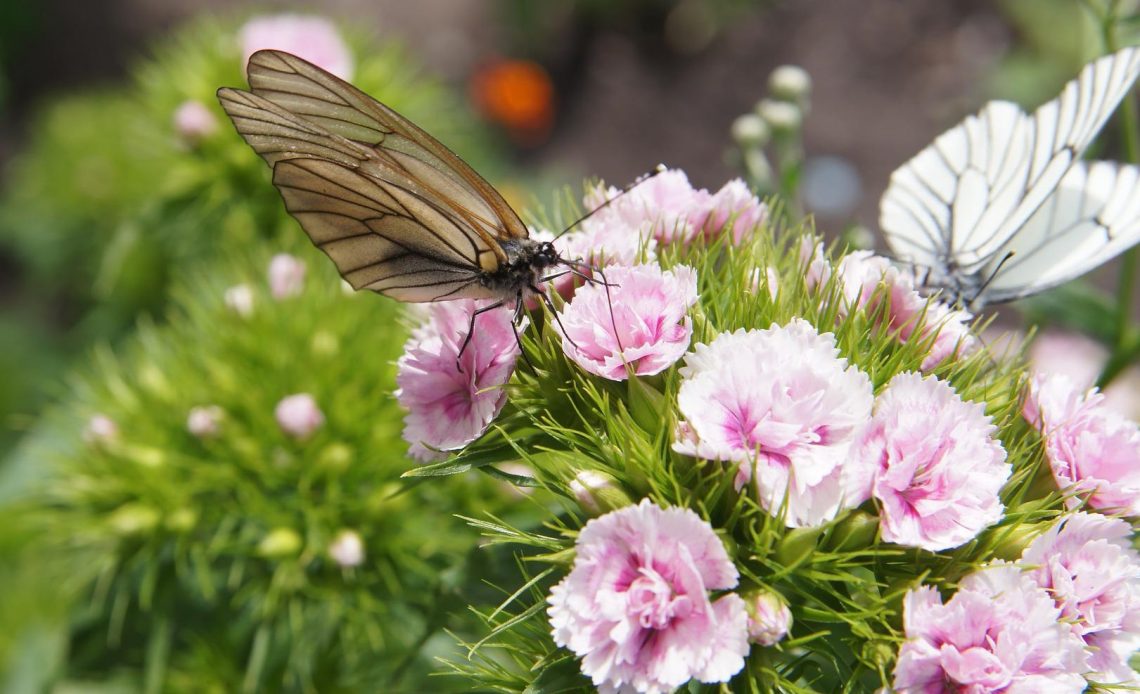 We're here to help! Wild Yards is a completely free website that is 100% dedicated to helping you create a wildlife-friendly, sustainable yard. Read more
WildYards is reader-supported. When you buy a product through a link on our site, we may earn a comission. Every product is independently selected by our (obsessive) editors and our reviews are unbiased and objective. Read more about our mission or our privacy policy.
Big, bold, sun-friendly dianthus – or carnations – can cheer up any garden. They are beautiful to behold in full bloom, and they will even withstand cooler temperatures, too. These hugely popular flowers are favorites among gardeners and pollinators. But, do butterflies like dianthus, in particular?
Dianthus is one of many butterfly-friendly flowers. Its amazing adaptability and its consistent growth and blooming help to make it a regular source of nectar. You're likely to welcome a host of other insects, too.
Is dianthus butterfly-friendly?
Dianthus is one of the most butterfly-friendly flowers you can grow in the US, mainly thanks to its shape and color.
Butterflies prefer flowers that boast striking shades of red, pink, and even smatterings of pattern here and there. Even though dianthus occasionally arrives in off-white hues, they will still regularly welcome nectar-hunting insects. Thankfully, these flowers grow in all of the butterfly's favorite colors, making them instantly attractive.
The shape of dianthus, cross-species, also proves easy for butterflies to rest on and feed on. These slightly flat-shaped flowers allow for the insects to carefully land and dip into their nectar-filled centers. As butterflies can't feed 'on the go', dianthus is ideal for the pollinator searching for a snack stop.
Butterflies will also flock to dianthus thanks to the flower's sweet smell. The scent isn't always the biggest attractant to the butterfly, and while they don't have noses, their scent receptors will still help them hunt down fertile blooms. That said, not all dianthus will give off a strong scent – so it's just as well they look gorgeous!
Thankfully, the dianthus never lets the butterfly down on nectar. Providing you continue to deadhead these blooms across the season, they will keep growing back with ripe selections of food for insects to enjoy.
Dianthus won't harm butterflies – and they'll appeal to some other insects and pollinators, too. However, be very careful growing dianthus if you have pets – as they can be toxic if ingested. Try to keep them in raised beds or pots to avoid accidental poisonings.
What flowers do butterflies like the most?
Butterflies are not very picky when it comes to flowers, though you'll normally attract a few with beds full of snapdragons, zinnias, marigolds, verbena, and lavender. A good rule of thumb is to remember butterflies prefer fiery, bolder colors than most. Blues and purples aren't best for bringing in these insects, but they are not off-limits.
Providing butterflies can access sunny spots with plants growing in the open, they will likely pay a visit. They prefer flowers with flat surfaces, which offer a reliable amount of nectar. They don't tend to choose between perennial and annual plants, so always focus on color and shape first.
There's no specific plant a butterfly loves over the rest. They tend to be less fickle than other pollinators, such as hummingbirds, but you should still try to grow various flowers in your garden. This way, you can ensure butterflies get a balanced diet and that you can bring other insects and birds along, too!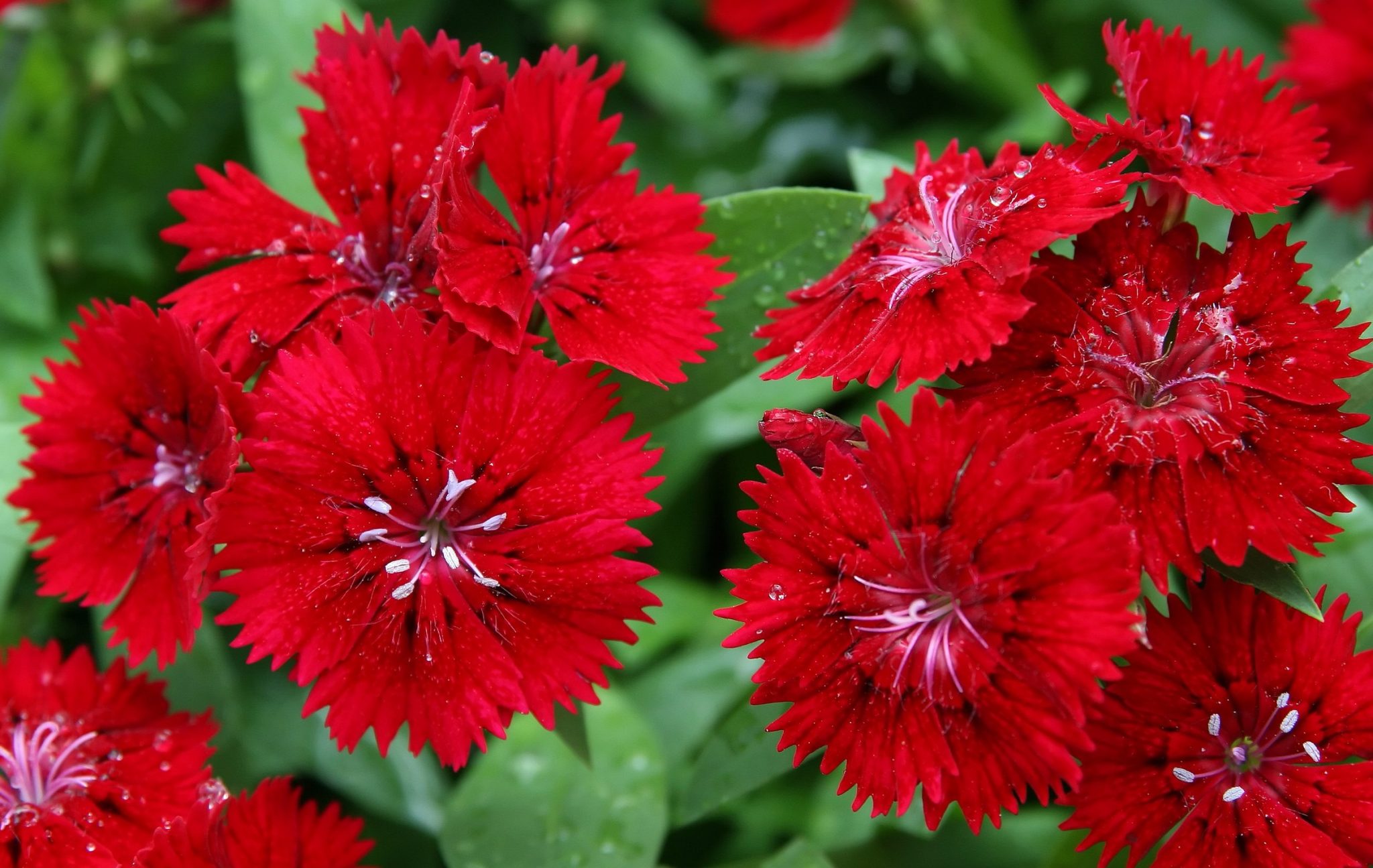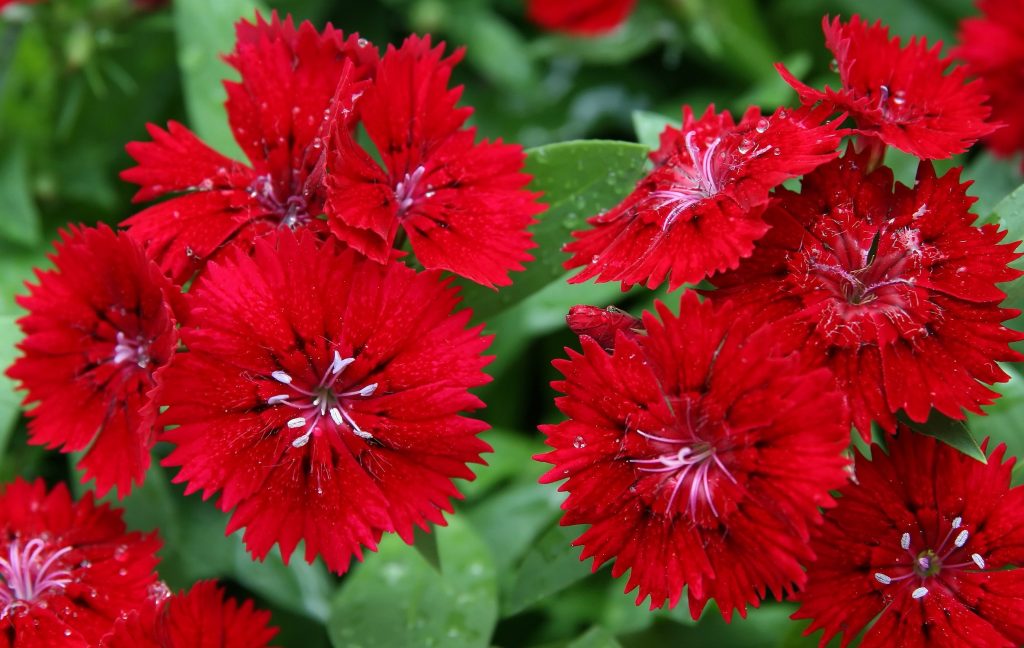 How do I grow dianthus to attract butterflies?
Growing dianthus is easy if you live and garden in USDA zones five through nine, where they are the hardiest. While the dianthus will fare well in cold weather (to an extent), they are – again – famous for being natural sunbathers.
You'll need to make sure you grow these flowers in fertile and nutritious soil. Laying down compost ahead of seeding, for example, is a good idea. These plants will need regular watering with care to avoid flooding. The dianthus likes moisture but can take too much of a big drink.
These plants tend to grow at the perfect height for butterfly access, with upper potential reaching just over a foot tall. They tend to spread out at a maximum of two feet, too.
Dianthus will not fare well in half-shade, and this will also lead to butterflies generally avoiding the blooms. They can, if left to persist, grow messy – meaning conscious pruning is a must, too.
Sadly, the dianthus normally won't live for too long without getting overgrown. It's usually a good idea to let them grow for two years – before digging up and replacing them.
You don't have to grow dianthus in beds to attract butterflies. They persist perfectly well in pots – though if you do wish to grow them in the ground outright, take comfort knowing they are usually resistant to deer and rabbits.
Dianthus will attract plenty of butterflies – simply make sure to keep their soil well-balanced and to keep your flowers out of the shade for the best results.