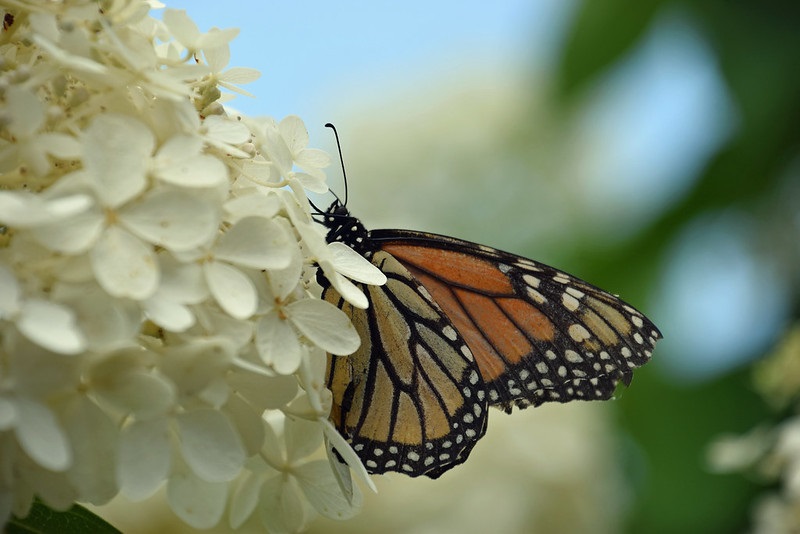 We're here to help! Wild Yards is a completely free website that is 100% dedicated to helping you create a wildlife-friendly, sustainable yard. Read more
WildYards is reader-supported. When you buy a product through a link on our site, we may earn a comission. Every product is independently selected by our (obsessive) editors and our reviews are unbiased and objective. Read more about our mission or our privacy policy.
Hydrangeas are considered some of the most stunning plants you'll hope to grow in early spring. With several different varieties available to grow across the US, you are also spoilt for choice. But what about wildlife – do butterflies like hydrangeas, for example?
Yes – hydrangeas attract butterflies, and in fact, they are some of the critters' favorite plants. Thanks to its abundant nectar and vibrant colors, the hydrangea tends to be a popular spot for many insects, creatures and regular pollinators.
Let's look at the hydrangea as a plant in a little more detail, and discover what it is about these blooms that butterflies love so much.
What is a hydrangea?
Hydrangea is a type of shrub, and there are more than 70 different variations to the plant in total. Only a few of these are actually considered native to the US and North America, however, they have quickly become very popular with gardeners across the states. In fact, you will often find wild hydrangea grow in dry, arid forest spots across the warmer months.
The hydrangea tends to be a very hardy plant, and normally won't be too fickle about the level of sun it receives – you can grow its flowers easily in the full glare or part shade.
Flowers are a major point of interest for gardeners – and butterflies, too! Hydrangeas burst in blooms of all kinds of colors, from simple whites to blues, purples, and even greens and reds. Ultimately, this is a shrub you can choose in almost any palette to suit your tastes.
Hydrangea will also grow well in most of the lower zones in the USDA index. This means you can normally expect to produce these plants and their flowers in zones three up through nine without much difficulty.
What are the best hydrangeas to attract butterflies with?
On the whole, research suggests that a wide variety of hydrangea will attract butterflies – though anecdotal evidence appears to suggest that the Pink Diamond variety, or paniculata hydrangea, is always likely to be sweet-smelling and brightly colored enough to welcome fluttering visitors. Lacecaps, too, are picking up a firm following from butterfly enthusiasts.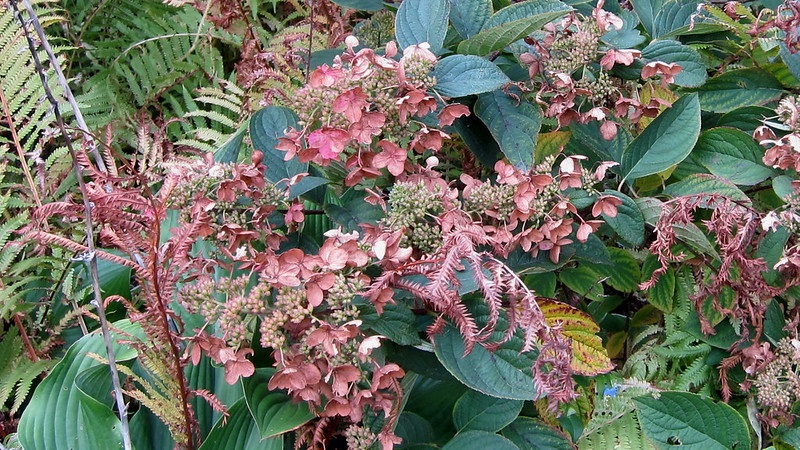 Further to this, butterfly experts and fellow gardeners suggest trying to plant paniculata on the whole to bring this wildlife to your yard. There are not too many shrubs that will welcome butterflies per se, which is all the more reason to experiment with different types of hydrangea as best you can.
Crucially, if their colors are bright, and there's abundant nectar, then it's likely your hydrangea will welcome butterflies. In addition to this, hydrangea such as the Lacecap or Pink Diamond may well bring in the bees, too – making them doubly effective at encouraging wildlife visitors, all the while looking wonderful.
What's also really interesting about hydrangea is that their flowers can change color depending on the pH level in the soil they grow in. This is something of a phenomenon that still fascinates gardeners – and there may even be the potential to create wild new palettes and styles.
Could this help to make your hydrangea even more appealing to local butterflies? It is certainly possible – but studies are yet to prove that color changing alters wildlife visitation habits. If nothing else, it means you can easily change up the look of your garden with minimal effort!
Did you know that it's also possible to attract butterflies to your hand? Once you have a few hydrangeas growing in your garden, it may be worth reading our guide for some tips.
Are hydrangeas difficult to grow?
Hydrangeas are some of the most straightforward shrubs to grow and propagate. You should start thinking about planting your hydrangea in the fall, so that they will have a chance to come out in full bloom in the spring and summer.
Hydrangeas, like many other shrubs, will normally do best if you have a good drainage setup, and providing you water and fertilize them regularly, you should get plenty of life from these plants. Watering is key – they absolutely love to drink, and you will be able to tell whether or not these plants are getting enough H2O just by looking at their leaves. If they are starting to wilt very quickly, it's time to water them – in the morning is normally best.
When it comes to fertilizing, it's a good idea to look carefully for a compost or food option that is specific to your given type of hydrangea. Different types have different needs – as may be expected. What's more, some hydrangea will only need fertilizing once each year – such as smooth plants – whereas others will need a little more attention during the spring.
Are hydrangeas the best plants for attracting butterflies?
They are certainly among some of the most reliable of butterfly attractors in the US – meaning that setting up a few of their blooms will likely see flutterings across the warmer months. However, this doesn't mean you should just rely on hydrangeas alone – it's a really good idea to lead with a mix of plants!
Learning how to attract butterflies to your garden can be a fine art – these delicate creatures can take a lot of patience! However, they are gorgeous to behold – meaning that they are worth every second of your garden-planning time.
Do you have any experience with attracting butterflies to your backyard? Maybe you have a few favorite hydrangea species you'd like to share with us!