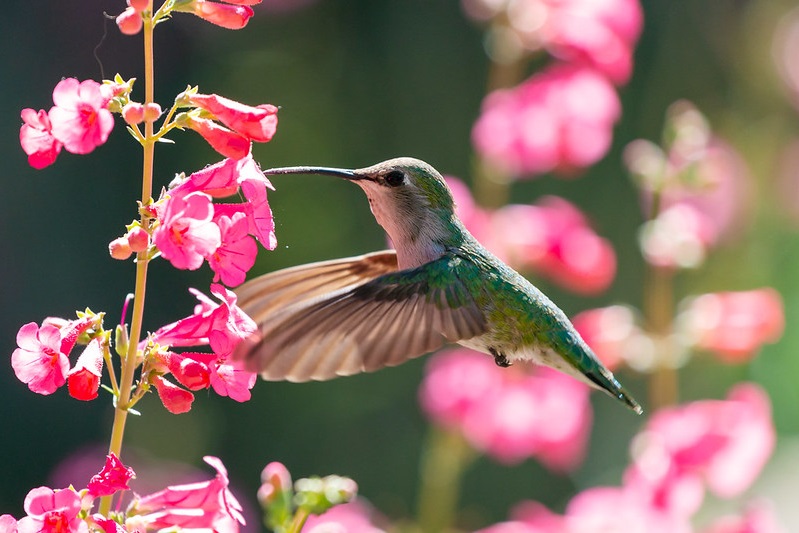 We're here to help! Wild Yards is a completely free website that is 100% dedicated to helping you create a wildlife-friendly, sustainable yard. Read more
WildYards is reader-supported. When you buy a product through a link on our site, we may earn a comission. Every product is independently selected by our (obsessive) editors and our reviews are unbiased and objective. Read more about our mission or our privacy policy.
Hummingbirds make for some of the most spectacular wild visitors to any backyard or garden. Curious and colorful, these beautiful birds are likely to come and enjoy your flowers, providing they are bright and promise lots of nectar! But what are some of the best hummingbird flowers you'll see drawing crowds across the year?
From hibiscus to potted plants, vines to succulents, hummingbirds have several favorite flowers they always head back to year after year. Sometimes, they don't just enjoy the look or smell of a flower – they look for blooms they can easily drink from using their long beaks!
If you're setting up a wild garden or backyard and are keen to host hummingbird visitors, here's a complete guide to ten brilliant blooms these avians are sure to enjoy hunting for.
What do hummingbirds look for in flowers and plants?
Ultimately, hummingbirds are always on the lookout for nectar. While there are many different hummingbird species, these avians always tend to be on the hunt for food. There is a reason for this – did you know that a hummingbird can burn up to 12,000 calories per day?
To keep up to this massive calorie deficit, the average hummingbird needs a regular source of food. That's where a variety of vines, succulents and tropical flowers come in very appealing.
Hummingbirds tend to enjoy sipping nectar from long, tubular flowers that they can easily pop their beaks into and drink from. These flowers may even be considered as 'exclusive' to the species due to their shape! However, in practice, the hummingbird will happily eat and pollinate from flowers in varying shapes and sizes.
There is a common misconception that hummingbirds will purely fly towards orange, red or yellow flowers. In fact, they may be less fickle about the blooms they prefer than we may have originally thought.
Many common plant species are known to appeal to hummingbirds across the seasons. That, of course, is likely why you are here – so let's take a look at just a selection of flowers that hummingbirds love.
Flowers guaranteed to excite hummingbirds
Bee Balm
From its name, it is probably easy to assume that the bee balm merely interests the odd flying insect. However, this stunning plant is a midsummer favorite that hummingbirds will normally flock to across hardiness zones four through nine. If you're unsure of what zone you're in, check out the USDA Plant Hardiness Zone Map.
The bee balm tends to be the first plant many hummingbird fans think of when it comes to attracting their favorite avians. This plant requires consistent moisture, making it somewhat dependent on your vigilance – but you'll not only benefit from regular hummingbird visitors, there will also be a lovely, minty smell lingering around your garden.
Bee balm also works well as one of several potted plants hummingbirds love, meaning you won't have to worry about growing them out in the open unless you wish to.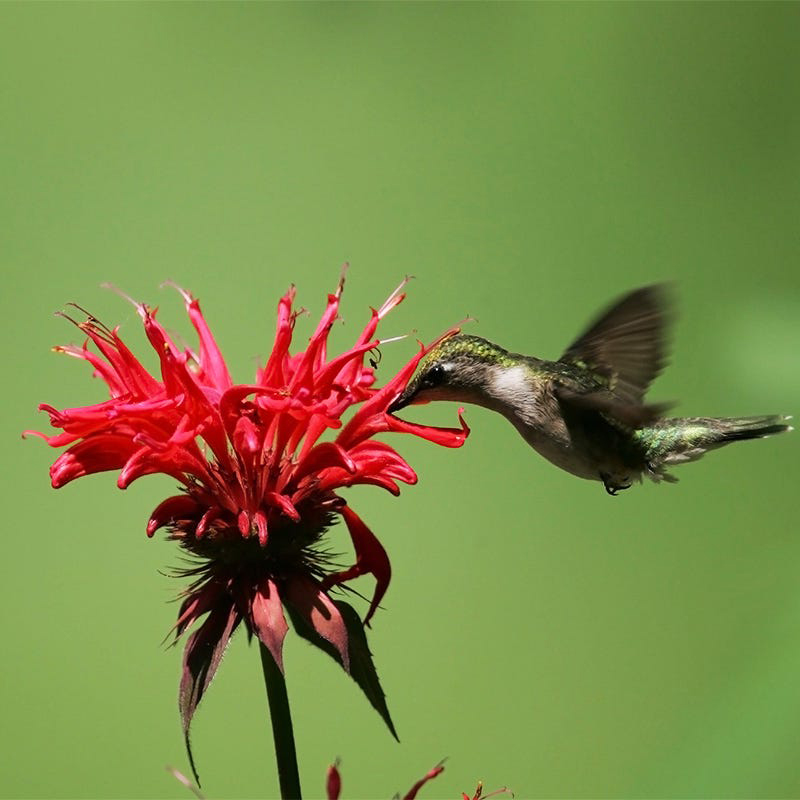 Cardinal
The red cardinal in particular, is another common favorite of the hummingbird, and it's a little more flexible to grow compared to the bee balm. That's because it tends to be a little less fussy about moisture, and it'll easily propagate from hardiness zones three up to nine.
It's one of multiple sure-fire perennial flowers hummingbirds enjoy from year to year. Its striking, red tubed flowers can help to add a dramatic perimeter to a flowerbed, and they will even seed on their own if you are lucky. They can grow to be up to four feet high, making them a fantastic, striking addition to your outdoor display.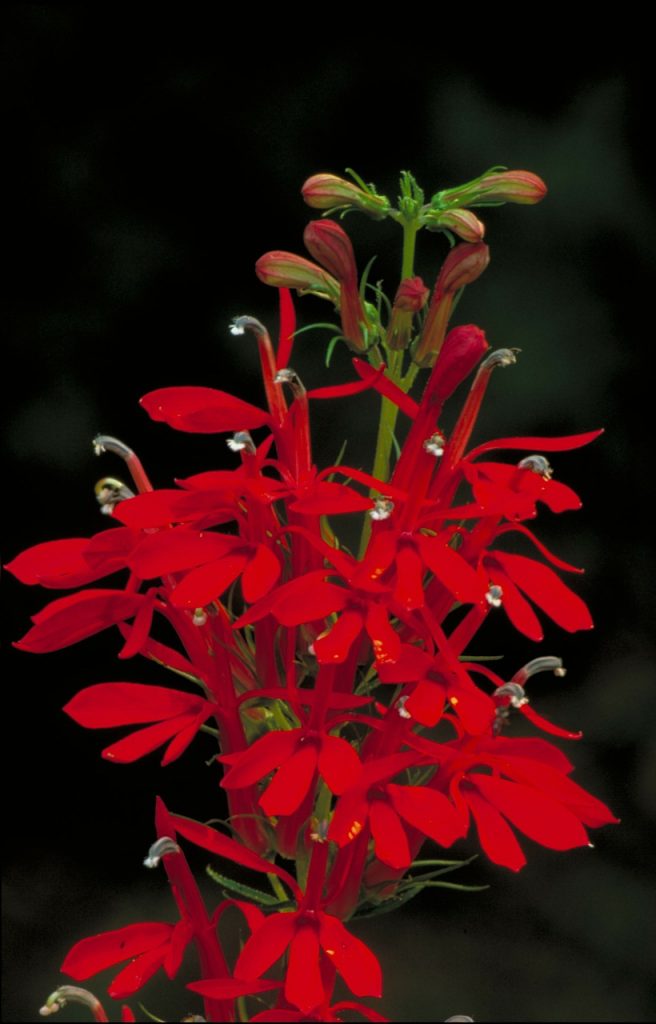 Salvia
Another perennial favorite of many hummingbird species, the salvia is an eye-catching plant with a cluster of blooms that plume forth towards the sky. This plant will normally grow well towards the end of the warm season, and you can normally see them flowering from zones three through ten.
One of the huge benefits of growing these hummingbird flowers is that they will happily bloom multiple times – and they can extend to up to five feet in height! It also does well in dry conditions, however it still pays to water them regularly, and to make sure they have adequate drainage.
Salvias normally pop up into shades of violet, purple and indigo, and they tend to be well-known among hummingbird lovers thanks to their tubular blooms.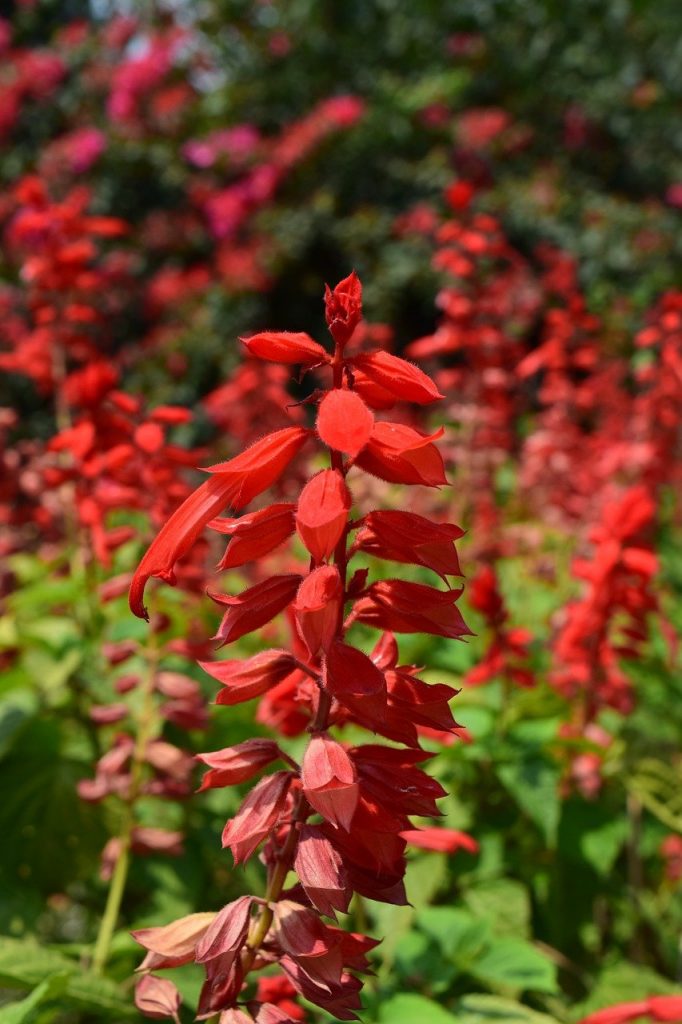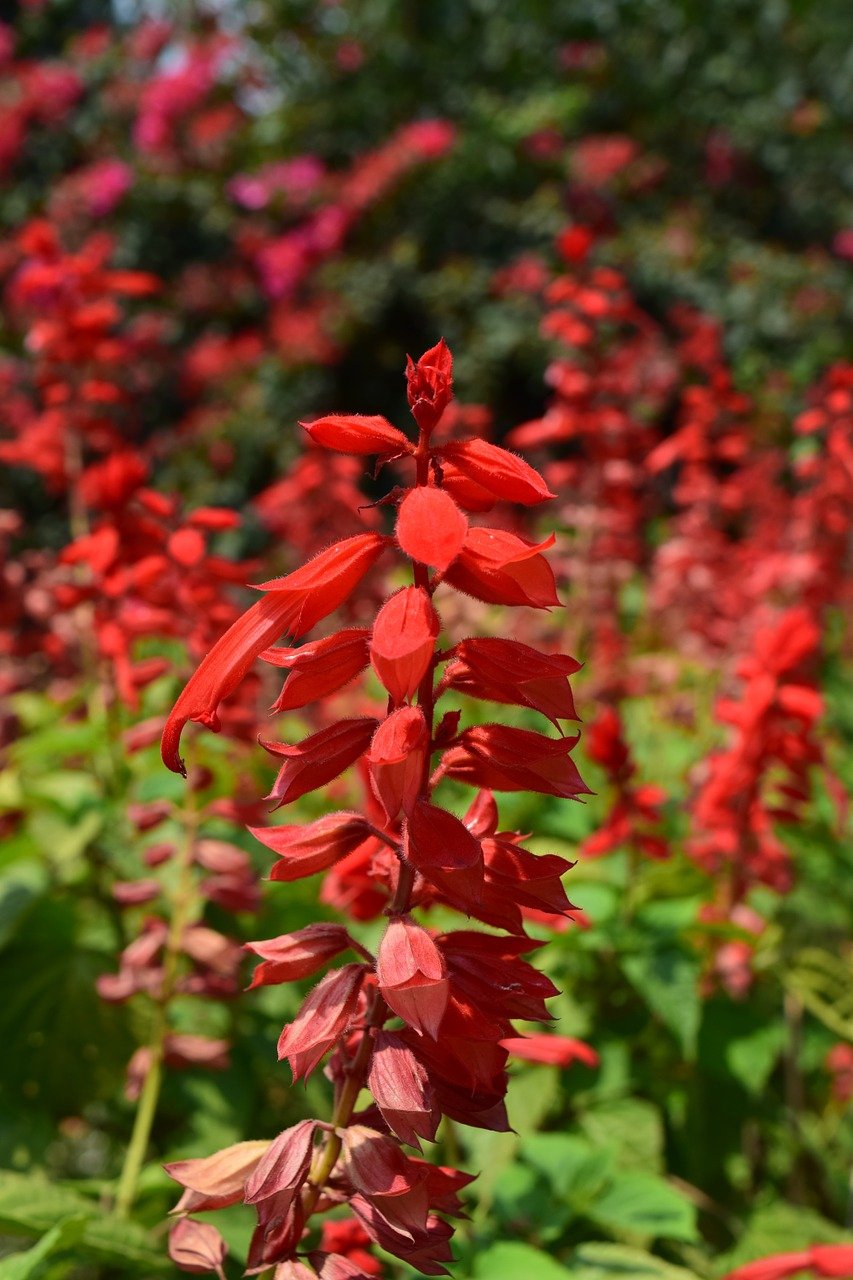 Fuchsia
When it comes to annual flowers that attract hummingbirds, you can absolutely go 'back to the fuchsia'! Excusing the pun, these part-shaded flowers are prevalent across zones six through ten, and what's more, there is a wild abundance of different fuchsia types to choose from. 
For example, in the higher zones (nine and ten), you may do well to set up a hardy fuchsia that offers bold, red blooms. Cape fuchsia, meanwhile, do better in milder or slightly warmer zones, and won't suffer too much if there's little water available.
Fuchsia tends to be excellent 'fall back' flowers if you are struggling to find the best blooms for your hummingbirds. They are not demanding to care for, and the best part is, there's bound to be a variety that appeals to you.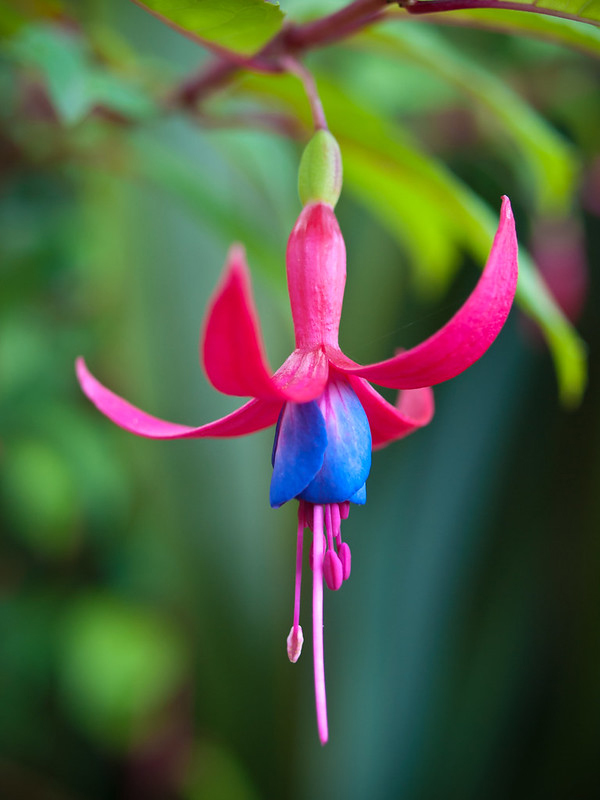 Hibiscus
Our complete guide to hummingbirds and hibiscus goes into more detail, but yes – you really cannot go wrong with this gloriously tropical plant variety if you're encouraging wildlife visitation.
Like fuchsia, the hibiscus has varieties that differ based on the zones they grow in. For example, the tropical hibiscus will do well in zones nine through eleven – whereas you'll find a hardy variety that does better in zones five up through eight.
Hibiscus can take a lot of work to look after, but beyond careful watering and fertilizing, there are no reasons why you won't be able to bring hummingbirds back to your garden during the warmer months. These are interesting-shaped flowers that our favorite avians are just the right shape for, too.
The added bonus is, hibiscus tend to be big favorites of butterflies, too – you'll end up creating your own botanical paradise in no time. In fact, hummingbirds love Rose of Sharon in particular – it's a great starting point.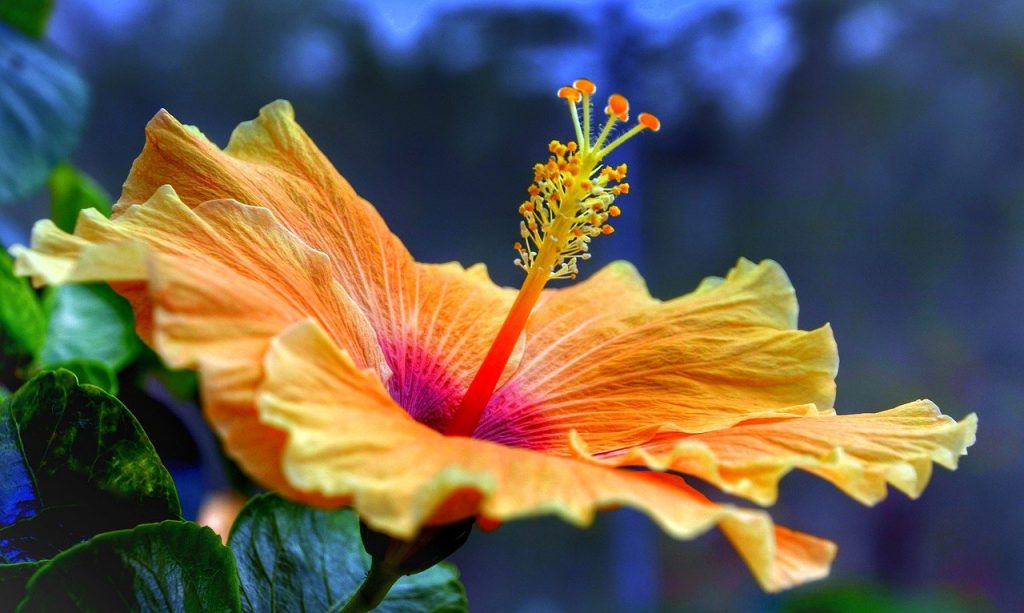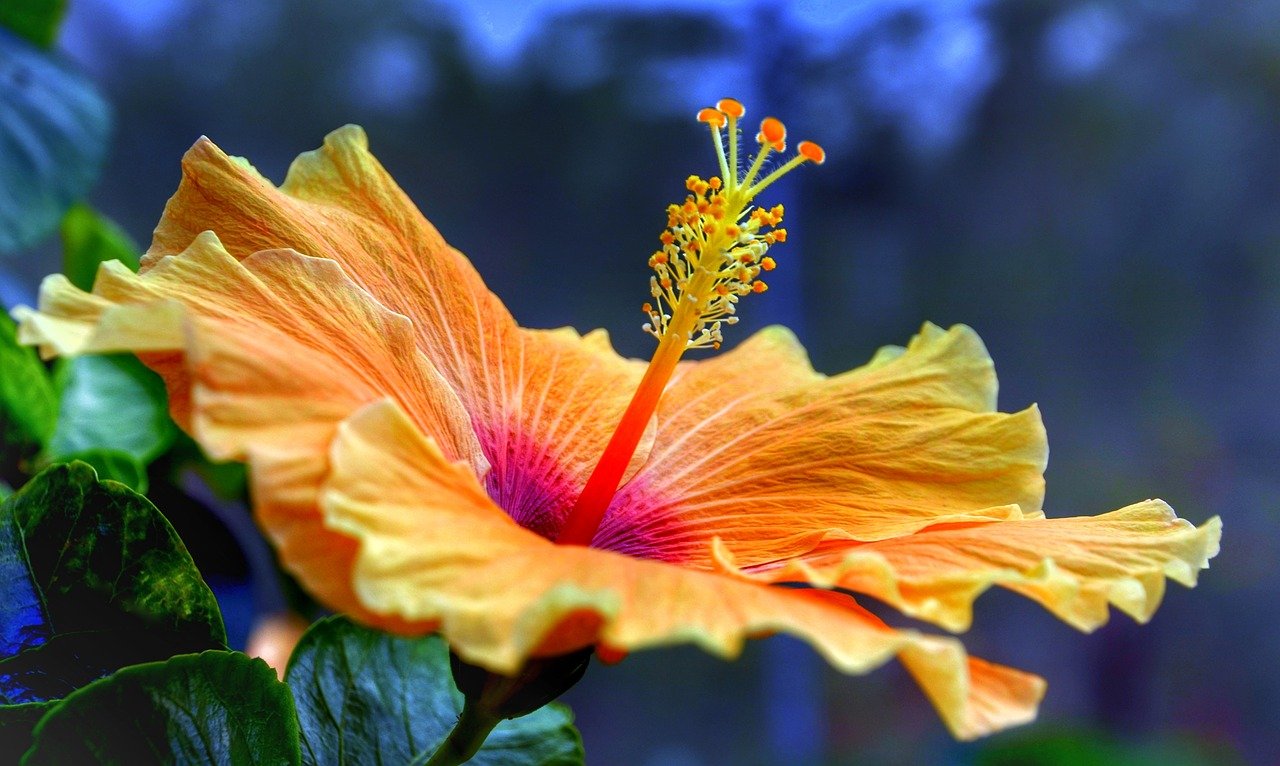 Azalea
The azalea, or part of the rhododendron, is considered a prime pick out of all the shrubs hummingbirds like to visit. Growing this border-backing plant tends to be fairly simple for zones three up through ten, providing you're willing to fine-tune their watering and shade across the year.
Azalea really do grow fast, which is why it's really worthwhile keeping a close eye on their blooms. Beginner gardeners love them – but it's always a good idea to try and keep them under control. Drainage is vital for the azalea, as is space – they can grow to up to six feet tall, and up to around five feet wide!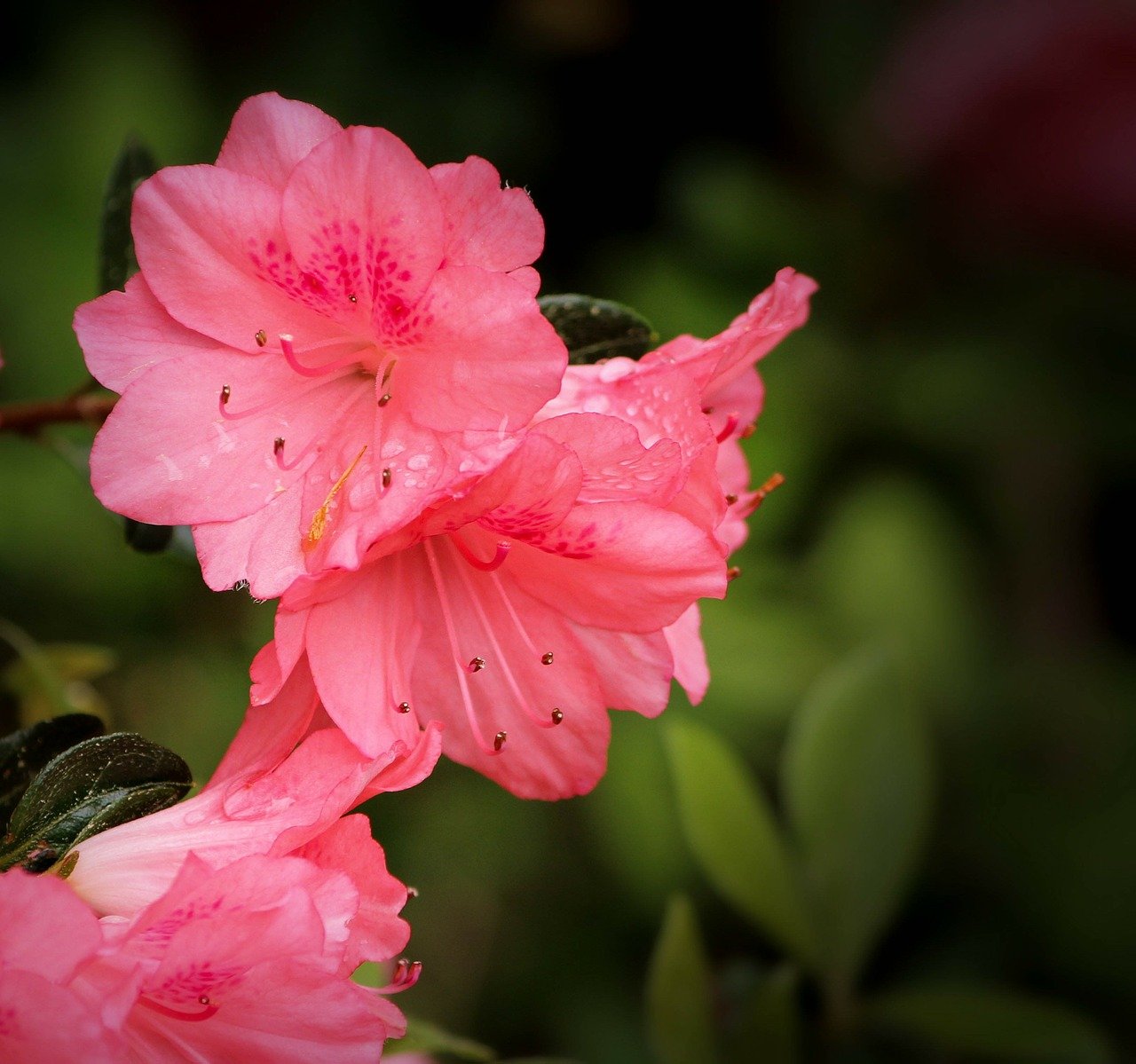 Aloe Vera
You'll likely have heard of aloe vera as a popular beauty or skincare ingredient. That said, did you know that they also make for some of the hardiest hummingbird flowers around?
Aloe vera is mainly native overseas, but they thrive brilliantly across the higher zones. In particular, these often yellow and coral-colored blooms will be very easy to look after in zones nine through eleven.
Hummingbirds adore aloe vera for their smell, too. Not everyone may assume that hummingbirds like succulents, however, aloe proves to be an aridity-defensive plant well worthy of your wild garden, and a regular winner for our avians.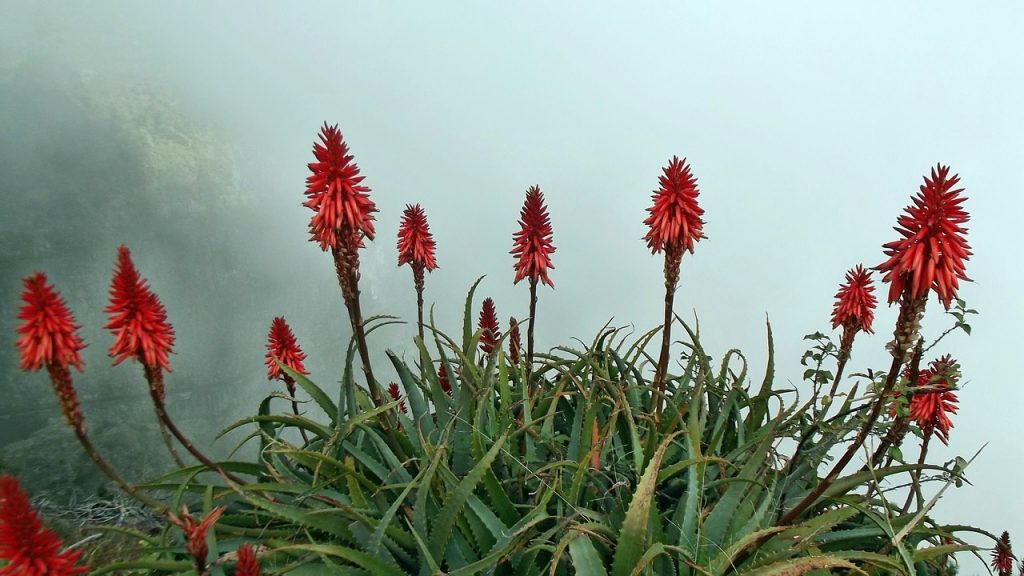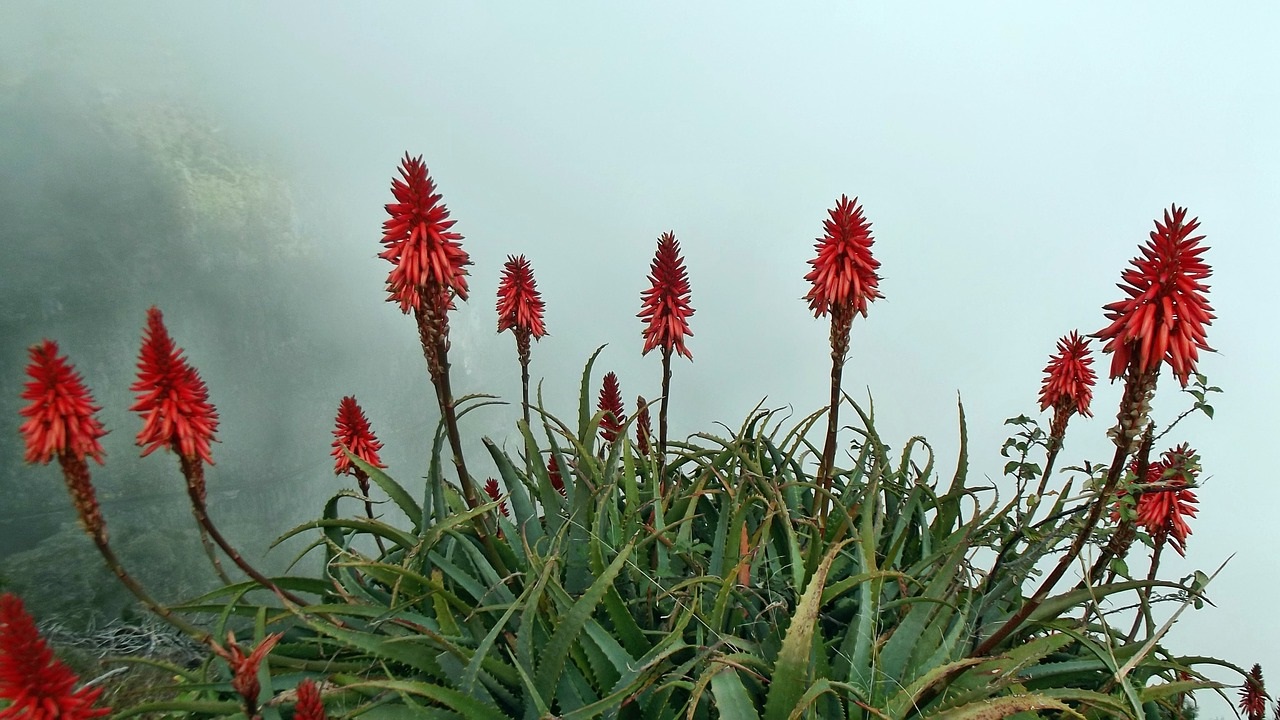 Trumpet Vine
Trumpet vines and trumpet creepers plume outwards in the shape of their instrument namesakes, and if we know anything about hummingbirds, it's that this shape is always likely to catch their interest.
Trumpet vines are perennial plants that are also really easy to start growing from a basic level. You'll probably do best growing trumpet creepers and vines from zones four up through nine. There are plenty of other vines that attract hummingbirds, too.
The trumpet vine looks great and all but guarantees a hummingbird crowd, however, it's very fast-growing, and will spread its own seed around with abandon. Therefore, you're going to need to keep an eye on its growth. You can plant some trumpet creepers that grow up to 40 feet in height!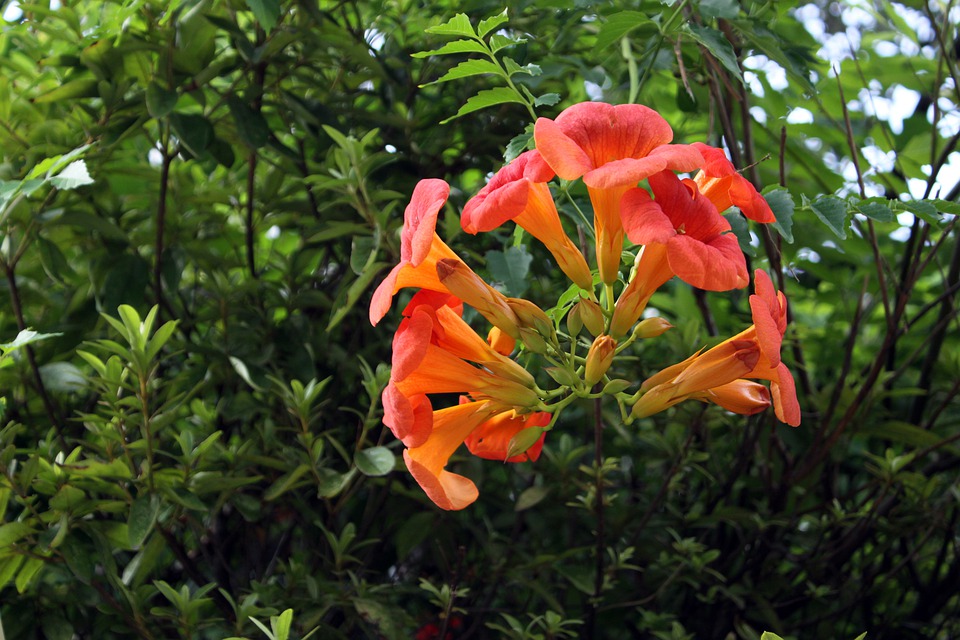 Crepe Myrtle
We love crepe myrtles! Sometimes spelled crape myrtle, these plants take the shape of hardy, staggeringly tall bushes and trees. They love to be out in the full sun, and in zones four up to nine, you shouldn't have too much trouble getting wildlife to visit with these blooms around.
Hummingbirds love crepe myrtles – they're fragrant, colorful, and shaped for the average hummingbird to take full advantage of. However, they are a little strange in this respect – remember the point about hummingbirds liking tube-shaped flowers?
The crepe myrtle is an exception to the rule – its flowers are widely open to all comers. Again, hummingbirds are perhaps less picky than we think – but with blooms this bold and fragrant, can you really blame them for taking a closer look?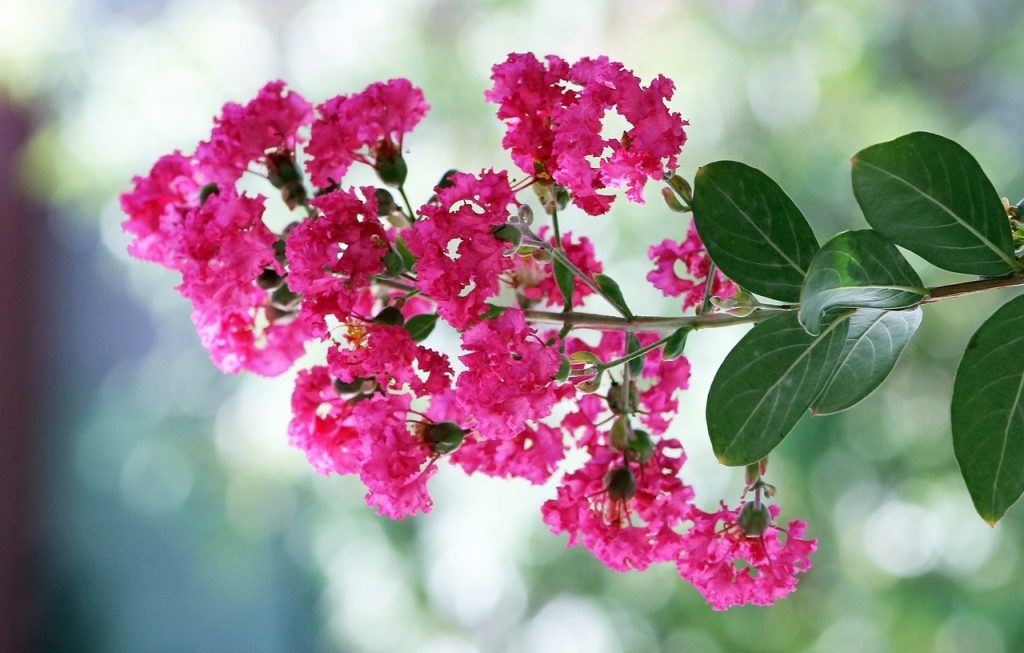 Lupine
The lupine is a curious beast as far as flowers are concerned. You'll actually find them growing very well in wild spaces across zones four up through eight, but you're probably going to need to grow a hybrid variety in your own backyard – it's all to do with hardiness!
Lupines won't always last for too long, even if you do choose to grow hybrids, but they have a special place in the spring crop. That's when you may not always see much on the platter for hummingbirds – and providing your own lupine group has access to full sunshine, there's no reason why you can't grow your own.
These lovely flowers are now bred to show off a palette of colors from yellow and red to blues and purples. Quite frankly, there seems to be a lupine for every taste.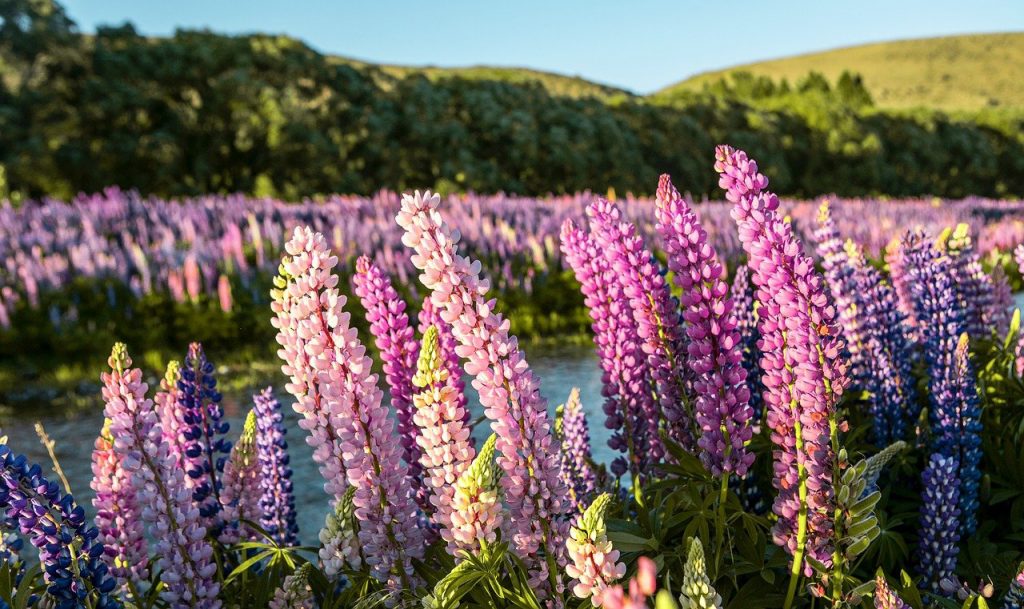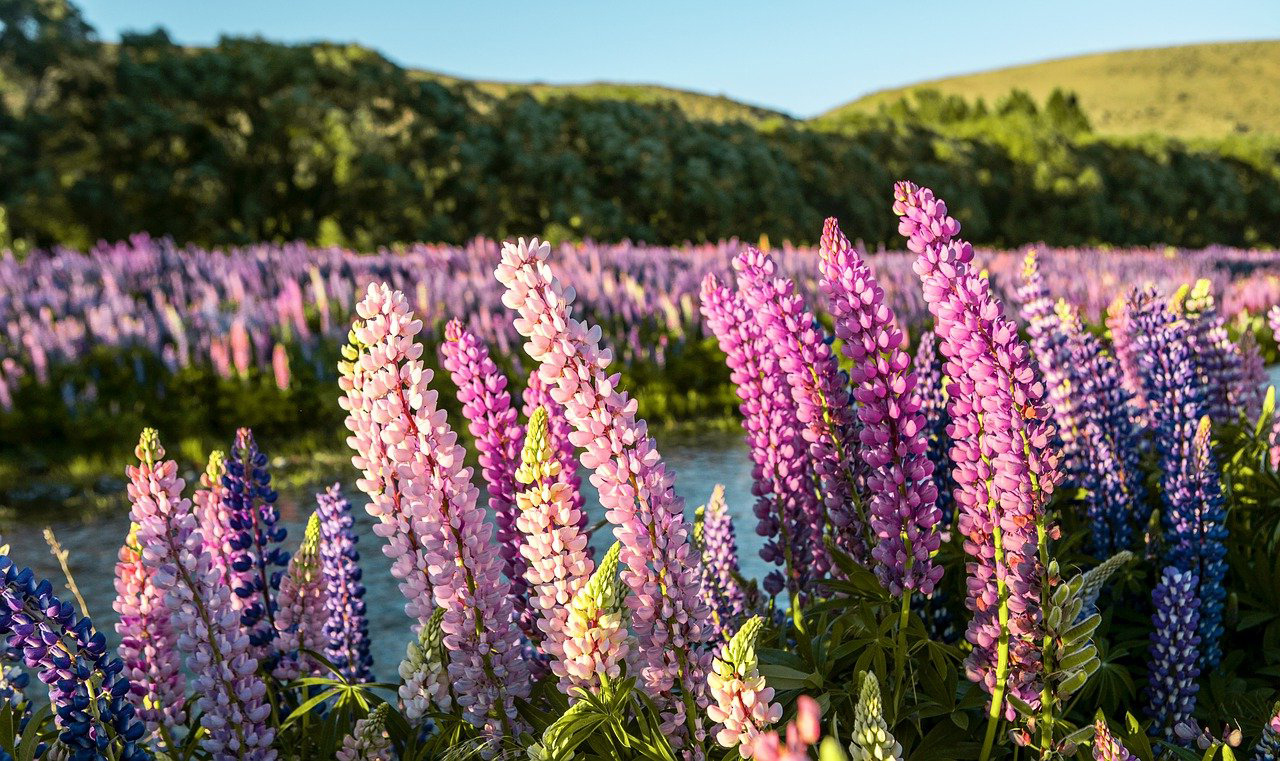 Other flowers hummingbirds love
Honestly – there simply isn't a list long enough to show you just how many flowers and blooms hummingbirds love to visit and feed from. This is just our top ten – here's a quick list of other flowers and plants you might want to consider growing if hummingbird attraction is high on your agenda:
Petunias
Desert candles
Foxgloves
Butterfly bushes
Coral bells
Columbines
Trumpet honeysuckles
Flowering quinces
Sunflowers
Red hot pokers
Bleeding hearts
Zinnia
Lilies
Verbena
Pincushion flowers
Soapwort
Flowering currants
Lungwort
Blazing stars
Beardtongues
Is it easy to grow hummingbird flowers?
That depends on where you live, and the time and effort you are willing to put into caring for them! As you can see, there are plenty of flowerbed blooms that hummingbirds love which shouldn't require much effort to grow. However, there are also plenty of potted and hanging plants that attract hummingbirds, too. Again, they are perhaps less picky than we assume them to be!
That said, every wild yard or garden is different. Have you attracted any hummingbirds of your own? What are your favorite flowers for bringing these beautiful critters back to your space time and time again?