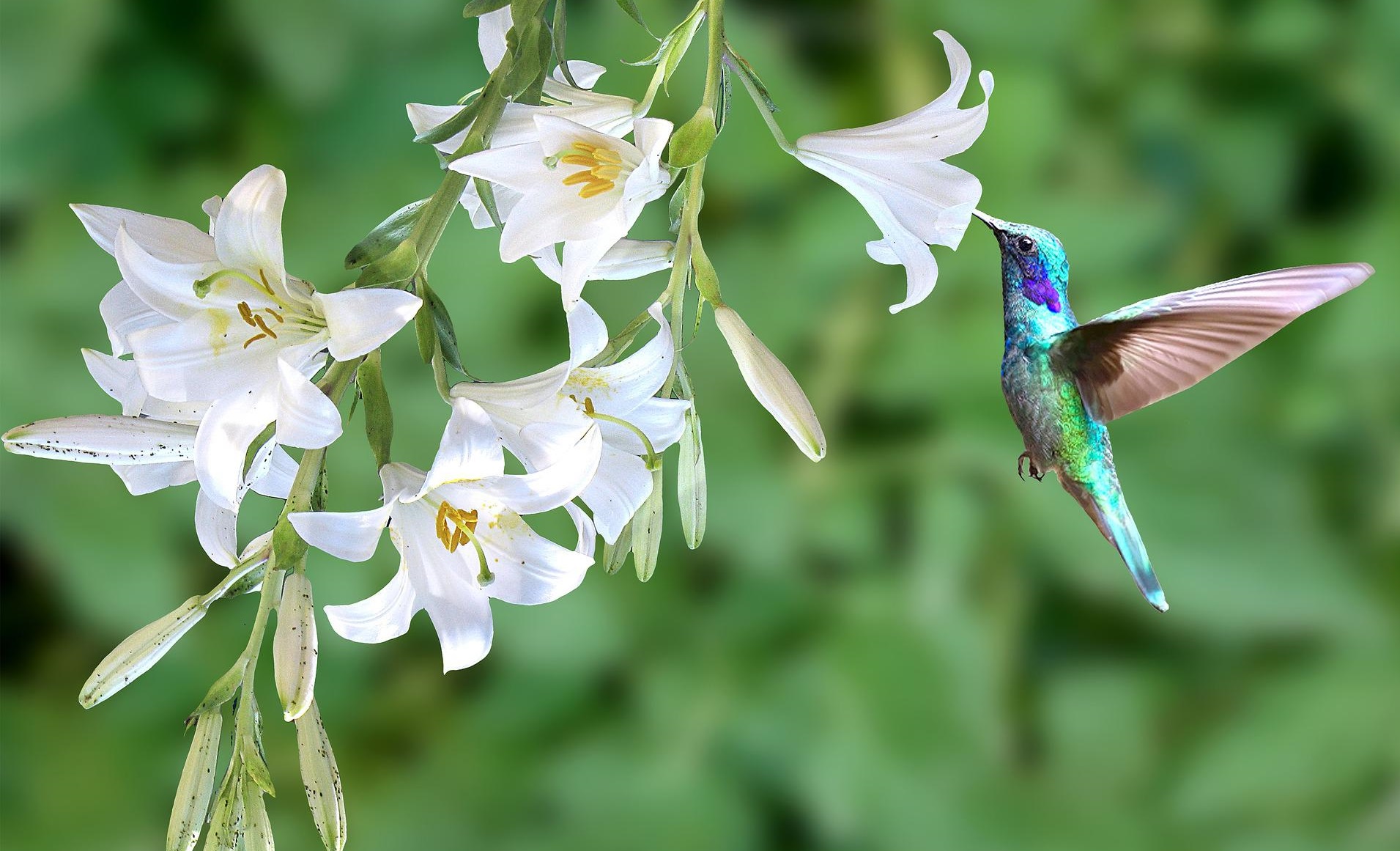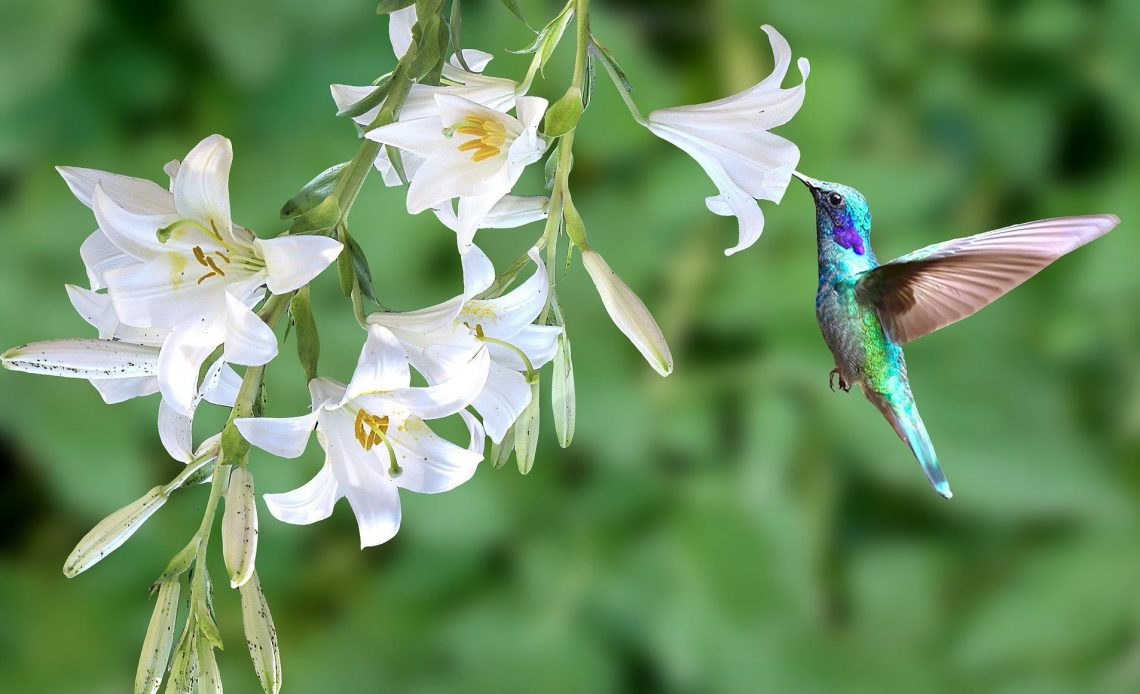 We're here to help! Wild Yards is a completely free website that is 100% dedicated to helping you create a wildlife-friendly, sustainable yard. Read more
WildYards is reader-supported. When you buy a product through a link on our site, we may earn a comission. Every product is independently selected by our (obsessive) editors and our reviews are unbiased and objective. Read more about our mission or our privacy policy.
Lilies are beautiful perennial flowers that are already firm favorites among gardeners across the US. These showy blooms tend to burst into life around the summertime, making them particularly eye-catching when the weather gets a little warmer. As you may imagine, pollinators tend to flock to these plants in droves. Do hummingbirds like lilies, for example?
Lilies are fantastic for attracting hummingbirds. There are many different species of lily, however, so it's important to know which are best at bringing winged pollinators to your yard. Otherwise, growing lilies provide a fantastic feast for nectar hunters.
Why do hummingbirds like lilies?
The lily is a complex flower that appeals to hummingbirds thanks to its shape and color. Red lilies are most likely to attract these pollinators, and it's not just thanks to their bold hues. Bees can't see the color red – so for hummingbirds, red lilies prove to be something of an exclusive feast. It's also well-documented that hummingbirds can see many colors we can't!
Hummingbirds are always searching for flowers that shape their beaks perfectly. Lilies (literally) fit the bill – they plume outwards in a trumpet-like fashion, allowing birds to carefully probe deep into the petals and retrieve nectar with their tongues. The lily also happens to be full of nectar during high season, which the hummingbird needs ample amounts of to keep going.
Be sure to know the difference between lilies – as water lilies, for example, are a completely different species! Common perennial lilies will bloom heavily during periods when hummingbirds are likely to be on the hunt for food, and you'll need to keep them out in the open. These flowers persist brilliantly in the full sunshine, meaning they will always be easy for hummingbirds to find.
Lilies also grow high enough off the ground for hummingbirds to seize upon. They can grow up to eight feet tall! However, it's more likely your lilies will grow to around three or four feet in height, perfect for hummingbirds that aren't flying too high overhead. This also means you can grow a cache of lilies without worrying about missing those gorgeous creatures fluttering too high up.
Which lilies attract hummingbirds the best?
There are many different species of lily, but anecdotal evidence shows the Columbia and Canada lilies are likely to attract hummingbirds. These tend to be the most common species of lily across the states, too, meaning it shouldn't be too difficult for you to start building up your garden.
Do keep track of your names, too! Columbia lilies are sometimes referred to as tiger lilies, while Canada lilies go by the moniker meadow lilies. Both bloom large and add incredible color to a garden.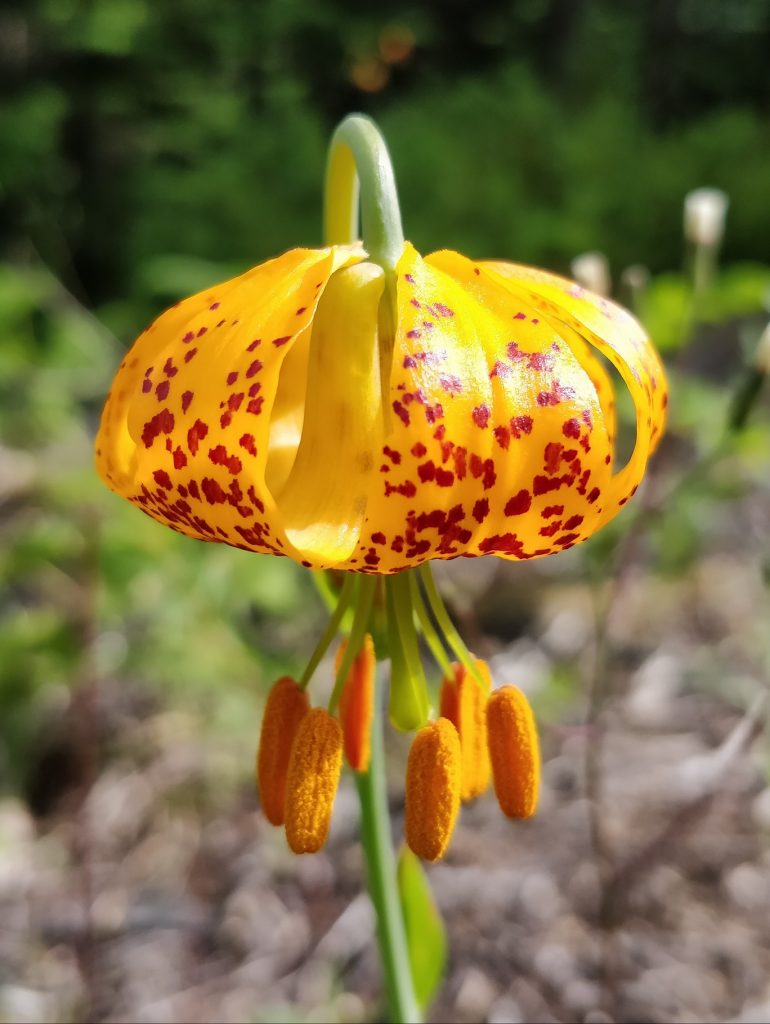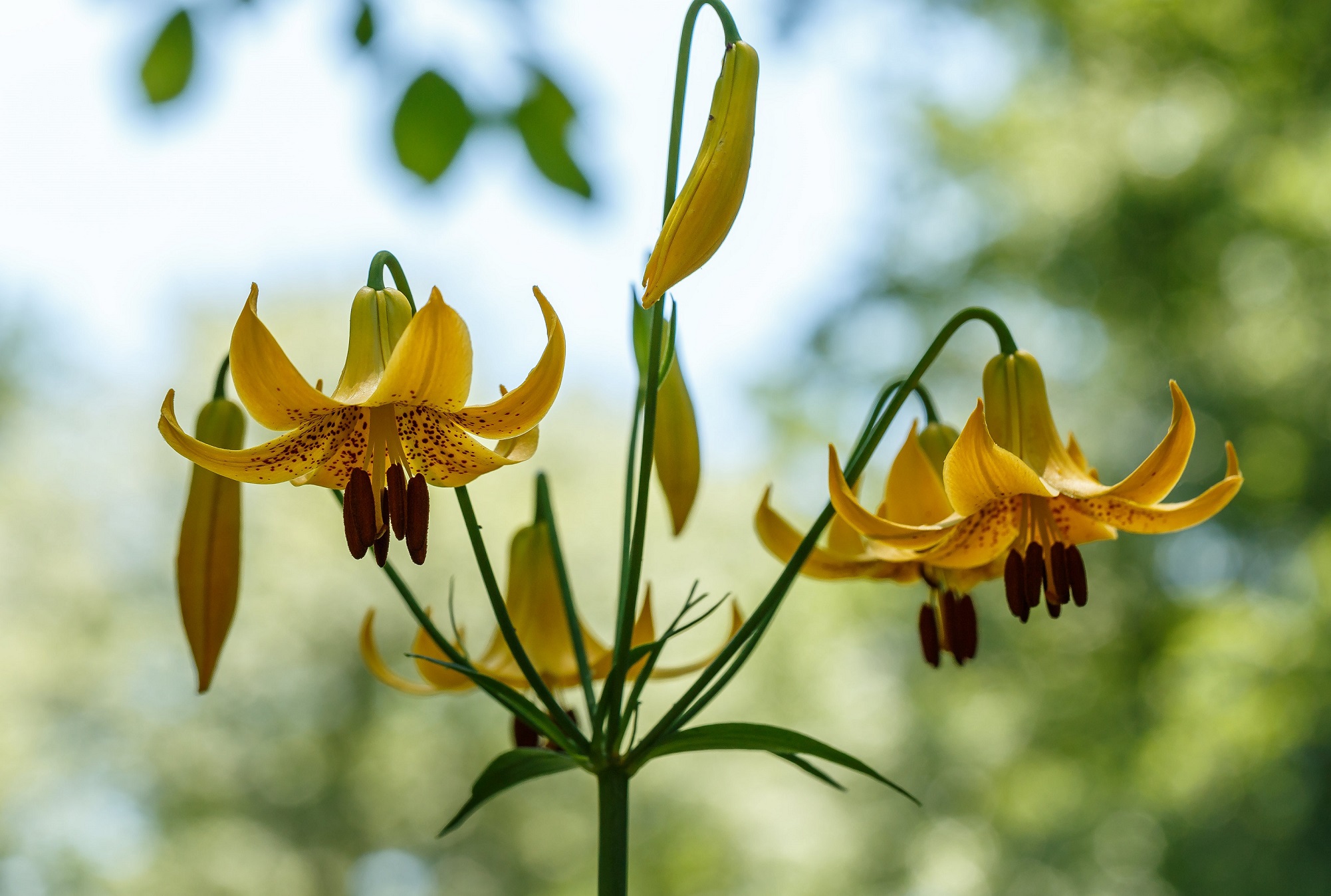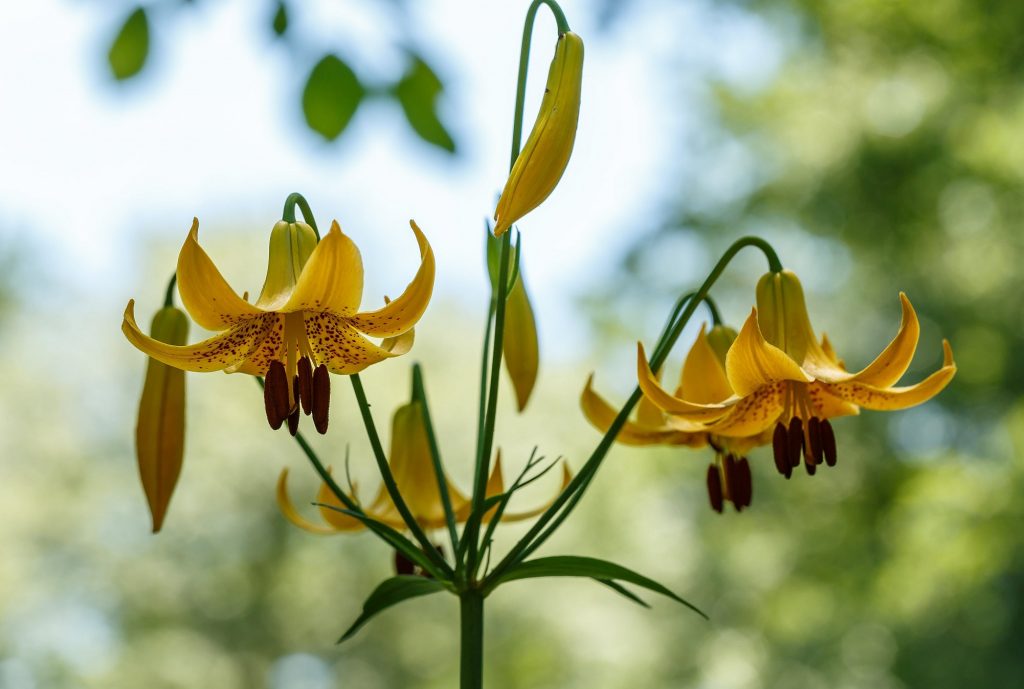 Is it difficult to grow lilies?
Lilies need very little care when it comes to the right balance of pH in the soil, and providing you water them regularly, you shouldn't need to offer any special attention. Lilies are impressively resilient in warm weather and sunny skies, and they are must-plants if you live in USDA zones five through nine.
That said, lilies can thrive in non-sunny spots, too – sunny areas just happen to bring the best results. Don't be afraid to put lilies in cooler spots if you have to, along with other hummingbird-friendly shade plants.
Lilies have perennial life cycles and grow from bulbs, not seeds – and you'll need to plant them either in the spring or towards the fall (so they don't dry out). Make sure your soil drains well, and allow for around a foot deep if you're digging out a bed for them. You shouldn't need much fertilizer to feed lilies regularly, but a dash here and there will foster growth.
It's worth trying to keep lily compost nice and moist wherever you can. If you want to protect them over the winter, cover your beds with straw – it'll stop your lilies from freezing.
What other flowers do hummingbirds like?
Hummingbirds love a wide range of potted flowers, annual plants, and even succulents. If there is a promise of nectar and plenty of color, a hummingbird is likely satisfied.
However, don't rely on lilies alone to welcome hummingbirds. They'll need a varied selection of flowers to feast from. Therefore, consider planting sunflowers, lantana, dipladenia, and butterfly bushes.
If you're keen to grow vines up your fences or walls in your garden, choose clematis or mandevilla – proven to appeal to hummingbirds.
Lilies are very safe bets as far as pollinator attraction is concerned. Go red and orange, however, if you're intent on appealing to hummingbirds first and foremost.