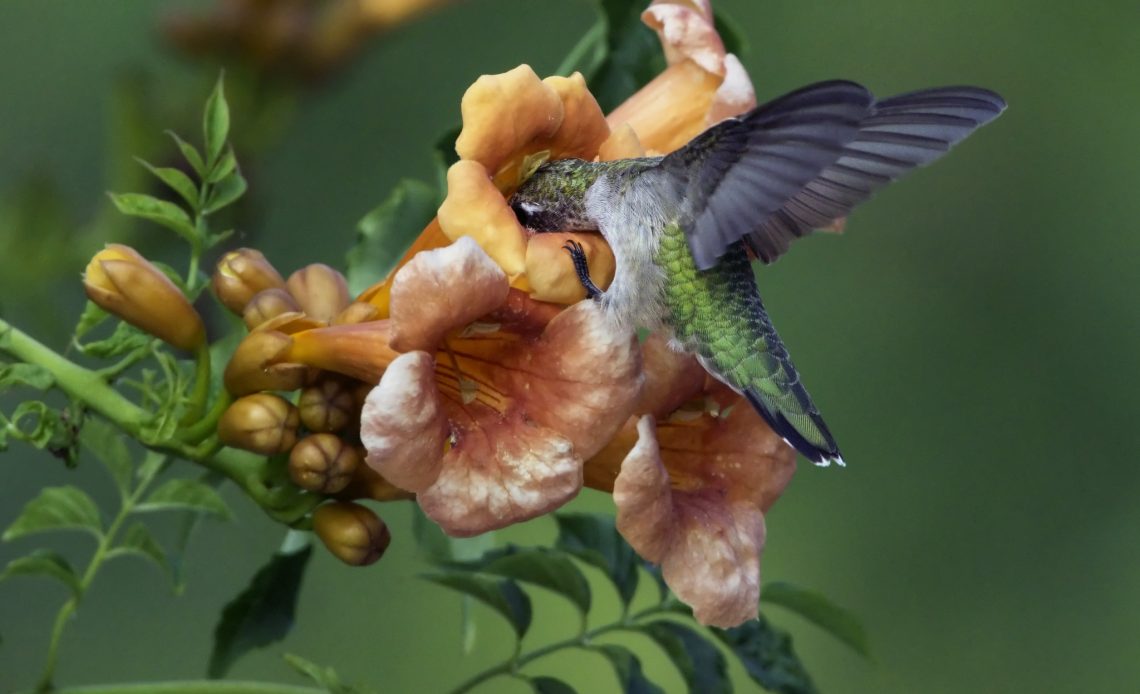 We're here to help! Wild Yards is a completely free website that is 100% dedicated to helping you create a wildlife-friendly, sustainable yard. Read more
WildYards is reader-supported. When you buy a product through a link on our site, we may earn a comission. Every product is independently selected by our (obsessive) editors and our reviews are unbiased and objective. Read more about our mission or our privacy policy.
As we mentioned before, planting a hummingbird garden is a great way to attract hummingbirds to your backyard. One of the best plants to grow in your garden are hummingbird vines. These vines provide a great source of nectar and shelter for hummingbirds.
Not only do they benefit hummingbirds, but these vines also have beautiful flowers and are easy to grow – making them a great addition to any garden or backyard.
The Different Types of Hummingbird Vines
While you may have heard of "hummingbird vines", this is a colloquial term and is used to refer to different types of vines. Most often this term refers to the Cypress Vine (Ipomoea) or the Trumpet Vine (Campsis radicans).
You may want to just plant one of these or both, but this is largely dependent on what hardiness zone you're in.
The Cypress Vine
This fast growing vine is usually grown as an annual, though in hardiness zones 10 and 11, they're actually perennials. Even though they're annuals, many times you won't have to replant every year because new growth will sprout from the seeds dropped from the year before.
The star-shaped flowers of the cypress vine can be red, pink or white and they attract both butterflies and hummingbirds – which is why it's often referred to as a hummingbird vine.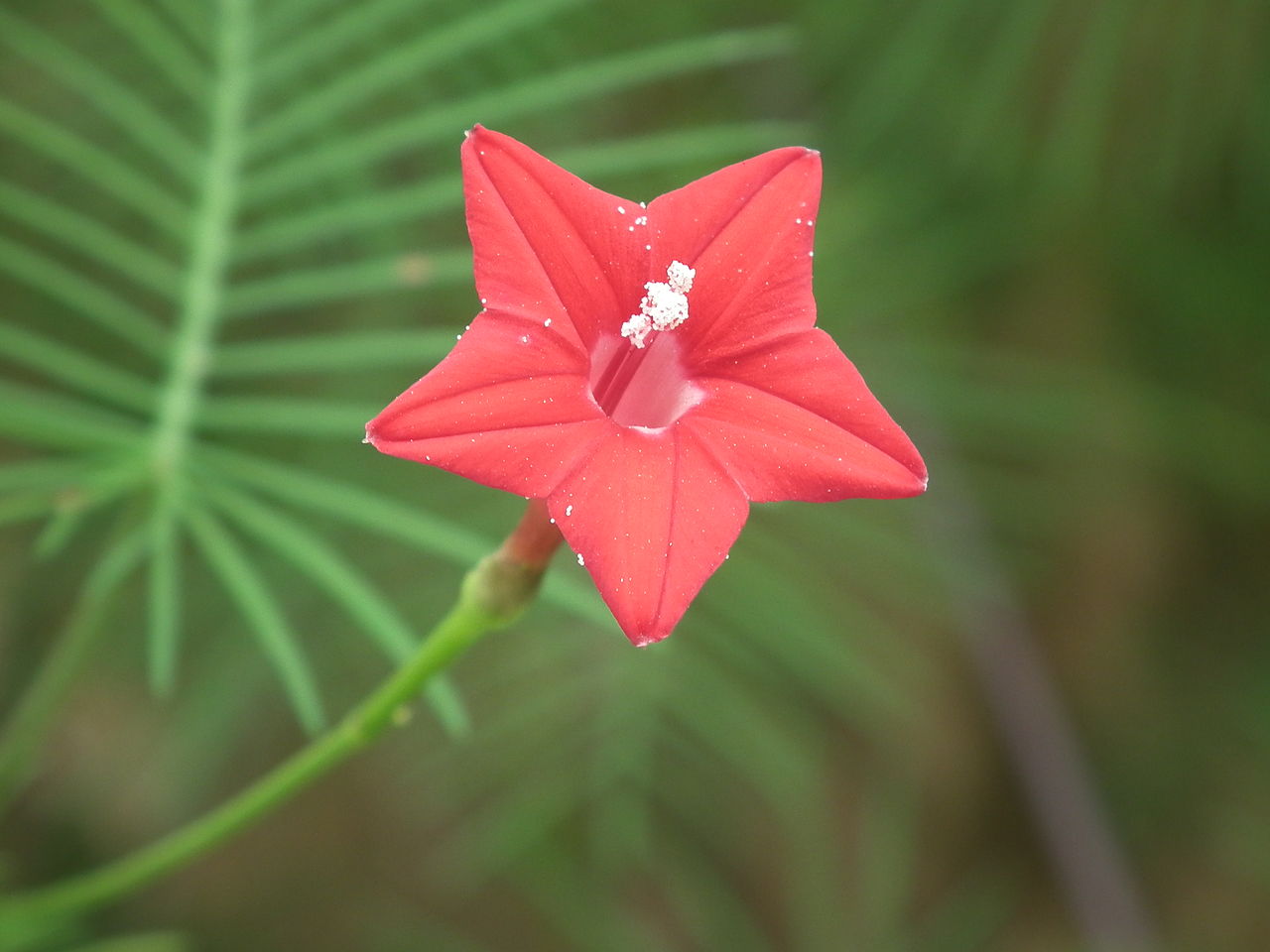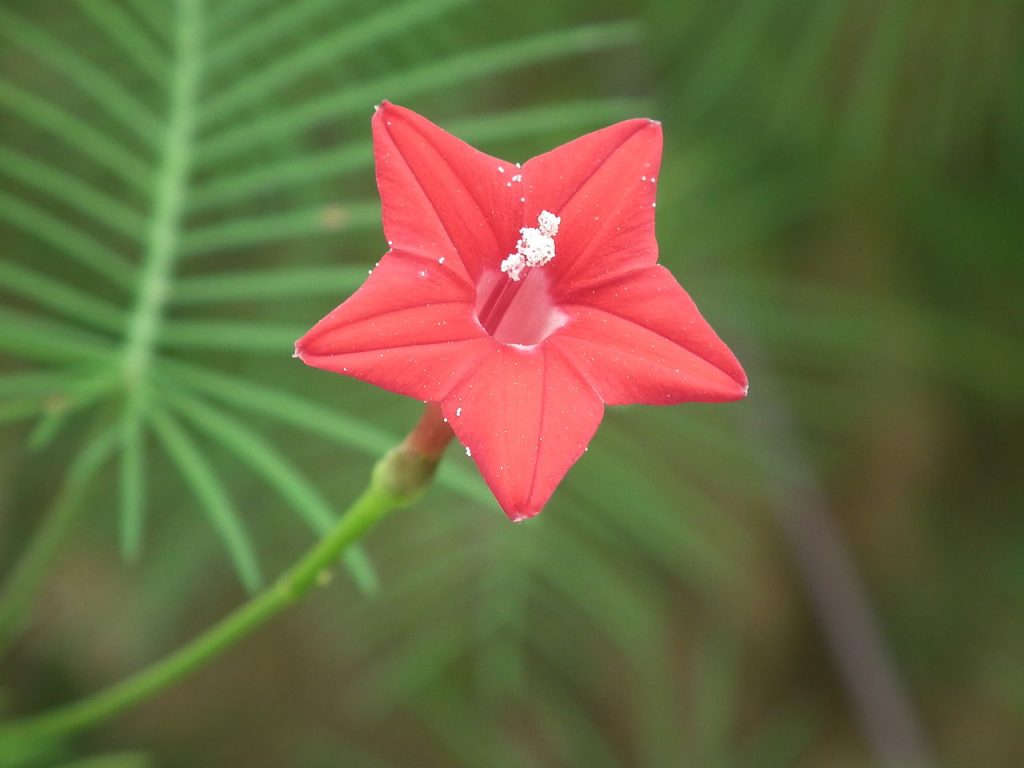 Because this is a vine, it likes to grow up and it's best to plant cypress vine seeds near a trellis or other structure it can climb. Plant seeds when the soil starts to warm up – a few weeks after the last frost in the spring. The seedlings enjoy moist soil, so make sure to give them plenty of water.
Want to plant this beautiful hummingbird vine in your garden? This seed mix is a great way to get started.
Caring for the cypress hummingbird vine is simple. This guide will show you step-by-step care instructions to make the most of this beautiful hummingbird plant.
The Trumpet Vine
The trumpet vine, also known as the trumpet creeper or a hummingbird vine, is a super fast growing perennial vine. This vine is very easy to grow, in fact, I have a few along my backyard fence that come back every year with zero effort.
This vine grows easily in hardiness zones 4-9, and can reach up to 40 feet in length in just one year. This is why they're often considered an invasive species and keeping them under control can be difficult.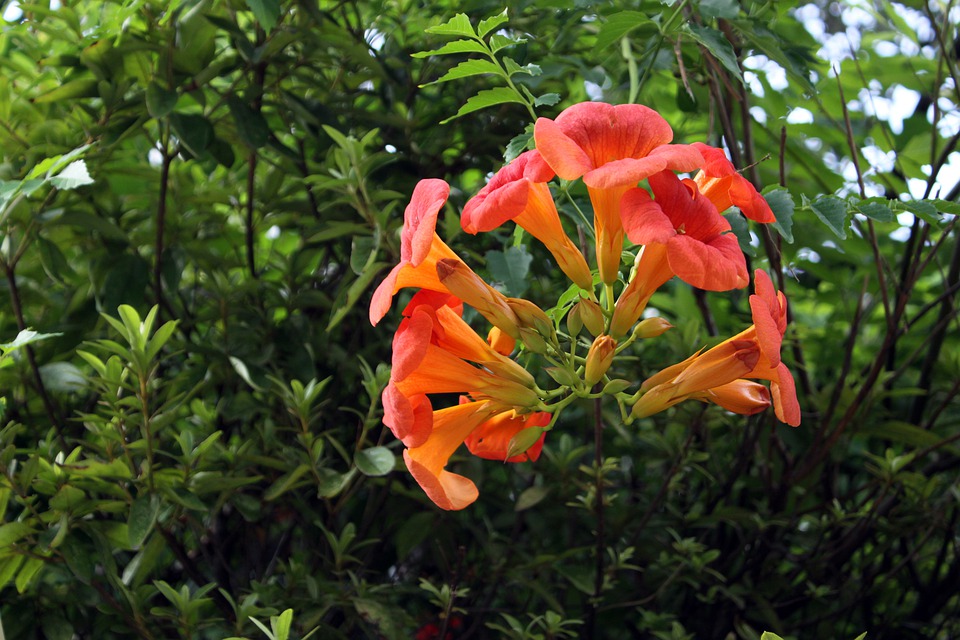 But, if you're trying to attract hummingbirds with plants, this is a great vine. The flowers are tubular in shape and bloom through the whole summer and part of the fall. The yellow, orange and red flowers do a great job of letting hummingbirds know where the nectar is hidden.
If you're looking for hummingbird vine seeds, you'll likely be able to buy them at your local garden center or you can find some on Amazon.
Just like the Cypress Vine, the Trumpet Vine is very easy to care for. So easy in fact, that you don't really need any care instructions. Plant the seeds after last frost, and watch them grow amazingly fast.
One word of caution: if you don't want the vine to take over the area of the garden you've planted them in, the best way to stop that is to plant them in a plastic pot or planter and bury the planter in the soil. This will reduce the spread of the vines and keep the plant at a manageable size.
Benefits of Planting Hummingbird Vines
Whether you're planting trumpet vines or cypress vines, the benefits of adding a hummingbird vine to your backyard garden is immense.
Both vines boast beautiful flowers that bloom all summer long and even into the fall. Both are easy to take care of and grow essentially by themselves.
But most importantly, both are amazing at attracting hummingbirds and butterflies to your yard. They're a great source of nectar and can even provide a comfortable nesting spot for hummingbirds.
If you want to attract hummingbirds to your backyard, check out our other related posts on this topic: