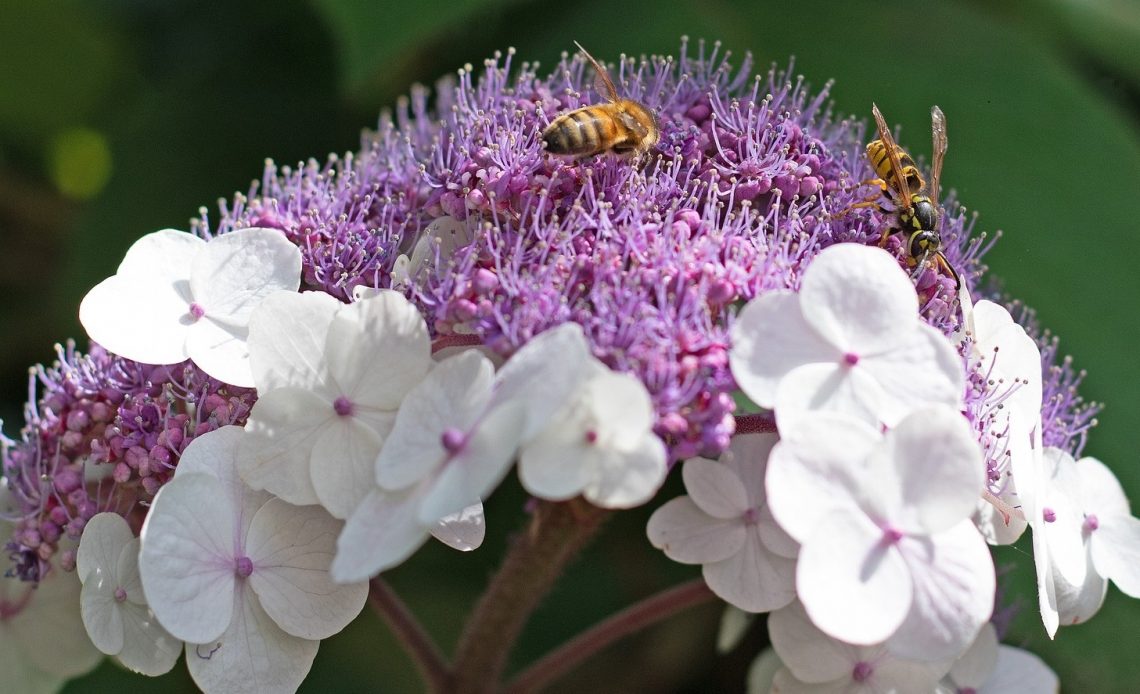 We're here to help! Wild Yards is a completely free website that is 100% dedicated to helping you create a wildlife-friendly, sustainable yard. Read more
WildYards is reader-supported. When you buy a product through a link on our site, we may earn a comission. Every product is independently selected by our (obsessive) editors and our reviews are unbiased and objective. Read more about our mission or our privacy policy.
Hydrangeas are colorful, strong-smelling, and really help complete the look of a fabulous garden or backyard! However, you may wonder whether or not the hydrangeas in your wild yard are bringing in a good variety of winged visitors. Do hydrangeas attract bees or wasps?
Some hydrangeas can attract bees and wasps – however, not all do. This is because some varieties of hydrangea offer more pollen than others! In fact, there are even some hydrangeas that are considered sterile.
There are many great ways to attract bees to your garden, and flowers are just the foundation. If you already have hydrangeas in your backyard or garden or are considering planting a few flowers to bring in bees, it's a good idea to know which types will appeal to these buzzing insects the most. Here's the lowdown.
Why do bees and wasps like some hydrangeas, but not others?
It's to do with pollination. While most hydrangeas will look beautiful and smell fragrant, this does not always mean they will contain the pollen that insects are looking for. It can take young bees and wasps some time to understand which hydrangeas give false positives!
Ultimately, a hydrangea that pulls in no bee or wasp interest whatsoever is going to be sterile. This means that, while they might complete the look of a picturesque garden, they serve zero purpose when it comes to bee populations and, therefore, pollination!
On a positive note, that means that most hydrangeas are great for gardeners who suffer from allergies. Of course, the trade-off is that they won't welcome many bees, wasps or other pollinators!
What's worth noting, however, is that butterflies love hydrangeas – so at the very least, you're guaranteed a flutterer or two across a flowerbed of these beautiful plants.
Which hydrangeas do bees like most?
When looking for flowers bees love, you should consider the following hydrangeas as must-plant:
Lacecap Hydrangeas
Lacecap hydrangeas are delicate and flat-flowered, gently fertile, and arrive in pink and blue waves (there are white varieties, too). They tend to grow well in zones six through nine, and their colors can change depending on the pH of the soil!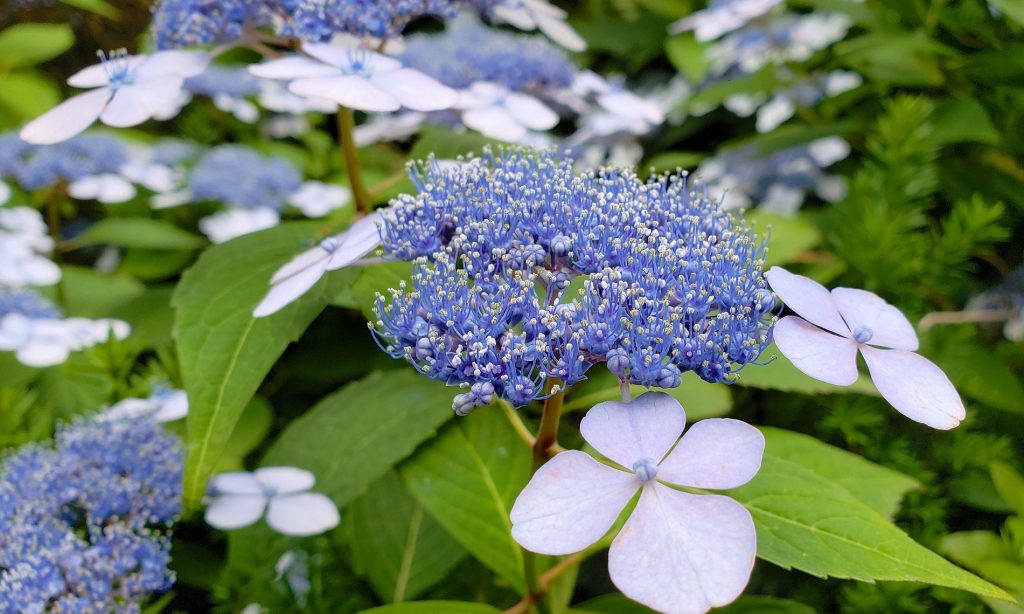 Smooth Hydrangeas
Smooth hydrangeas are sometimes referred to as the 'wild' variety and are generally brilliant white. They grow to be fairly large and are easy to propagate from zone three up to zone nine.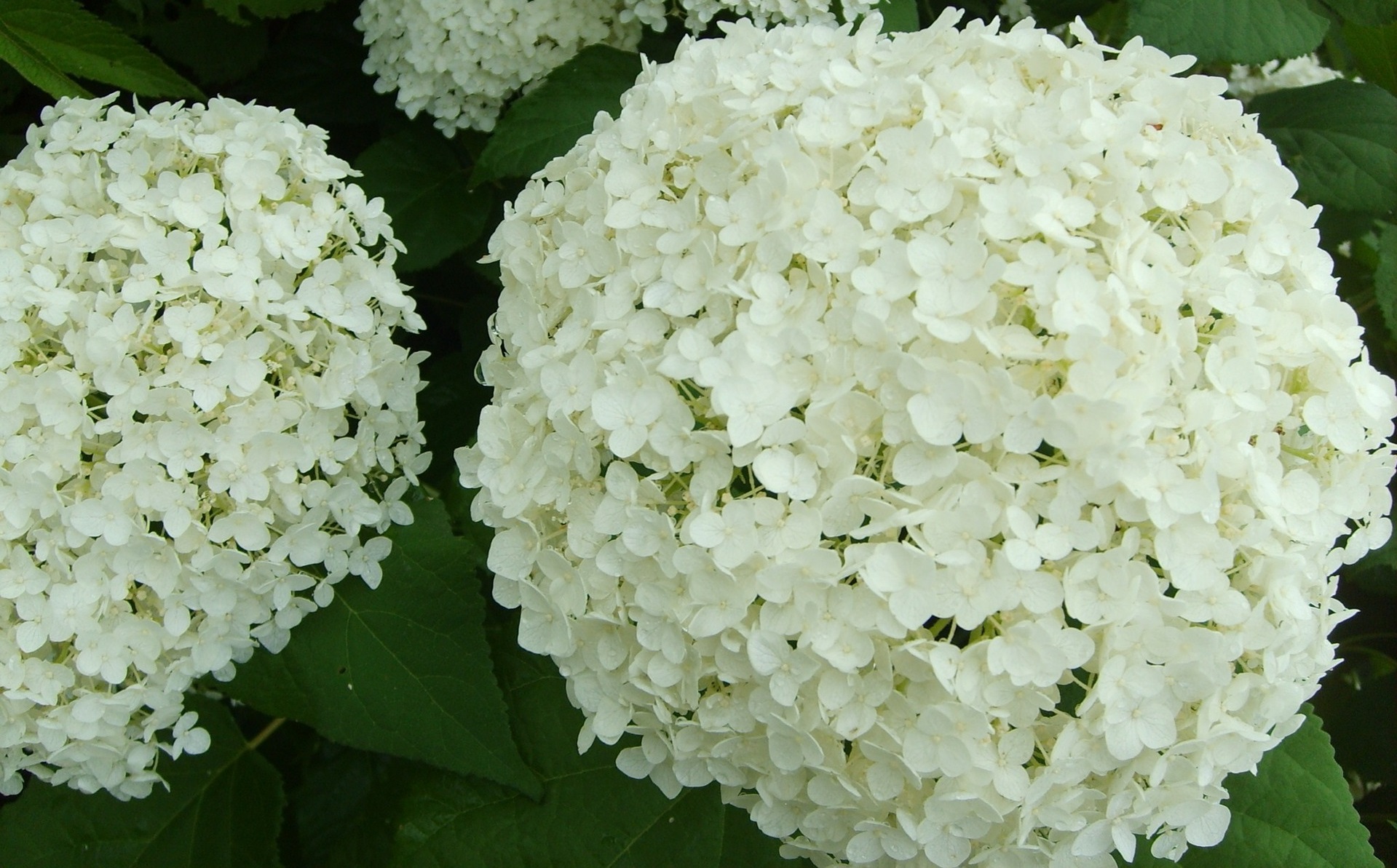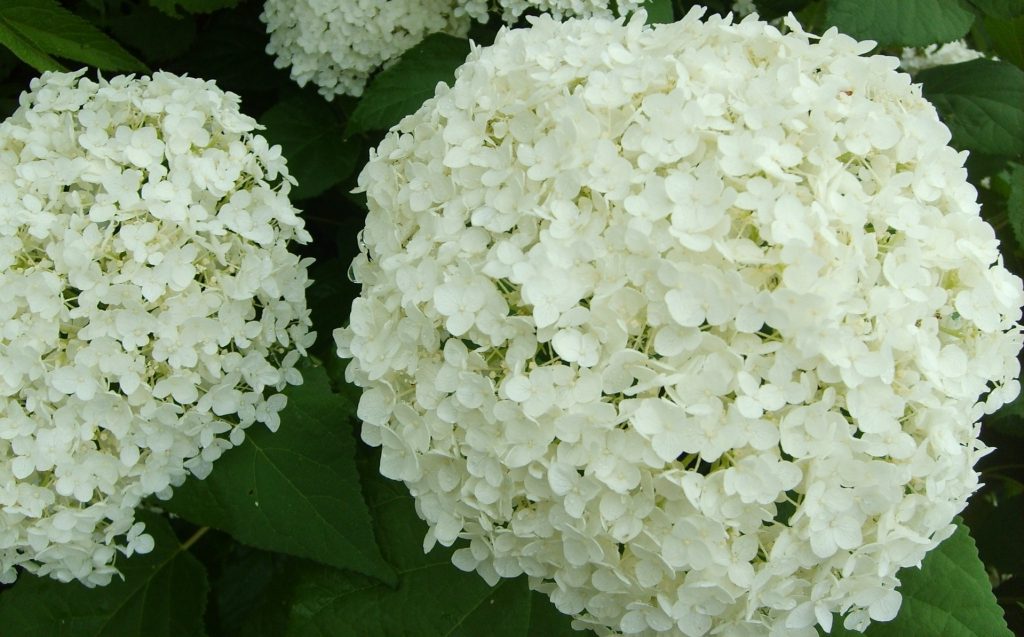 Hydrangea Paniculata
The hydrangea paniculata is, anecdotally, a hit or miss among wild gardeners who are looking for a bee-friendly version of this mild plant. However, those who recommend it really do report healthy bee visitation results. Some of its flowers can be sterile, but it grows strongly from zone three to zone eight.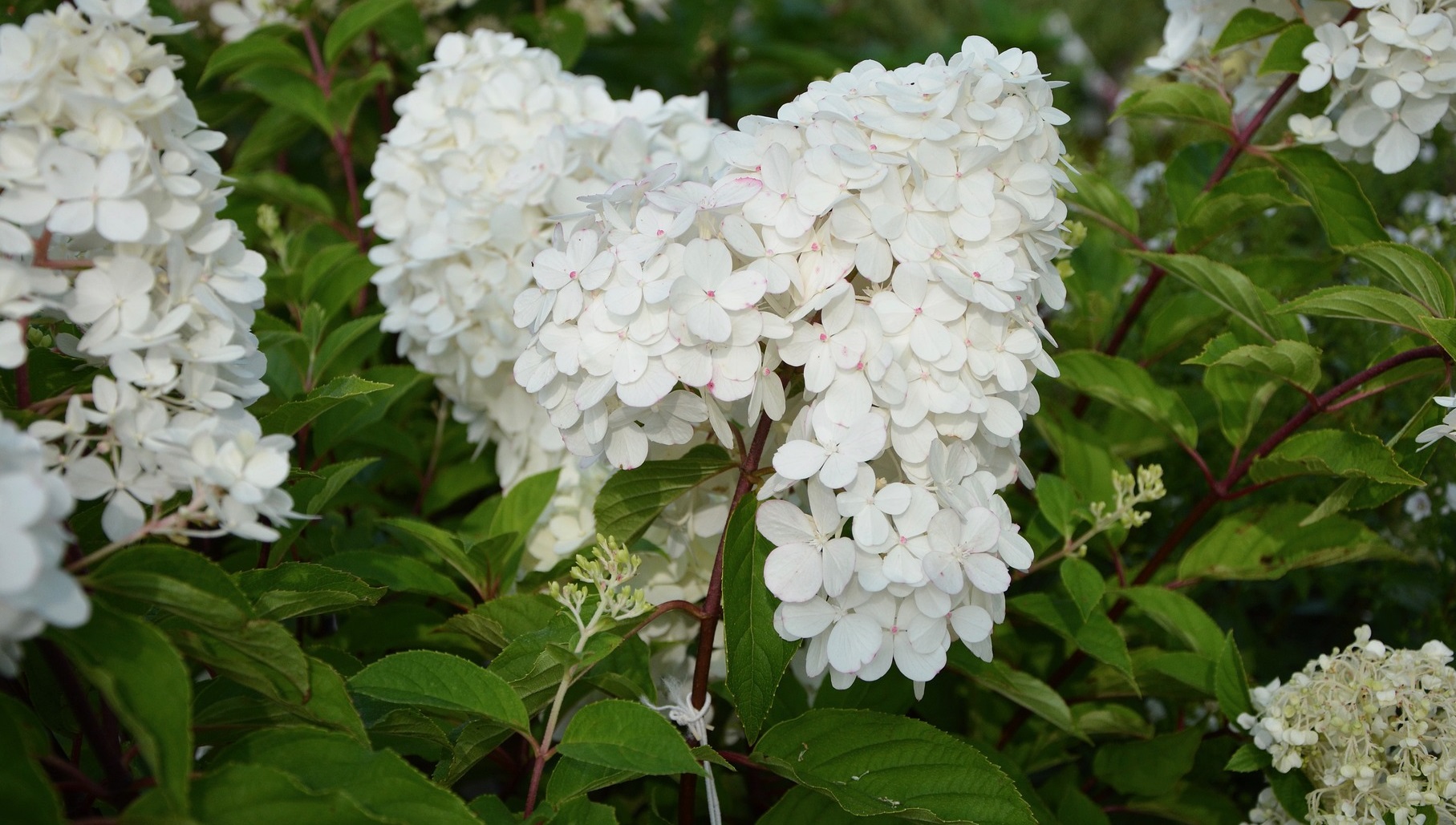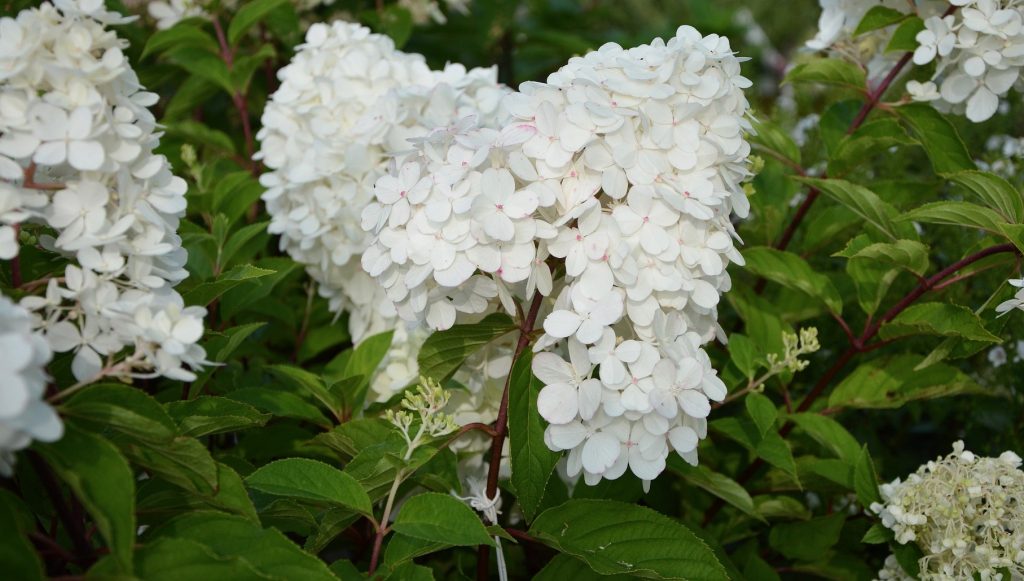 Oakleaf Hydrangeas
While you'll likely only be able to grow this hydrangea in zones five up to nine, this tends to be one of the better pollinators of the family. Big, sprawling leaves and gentle, white flowers are typical sights – and time and again, they should bring in the bee visitors (as well as wasps).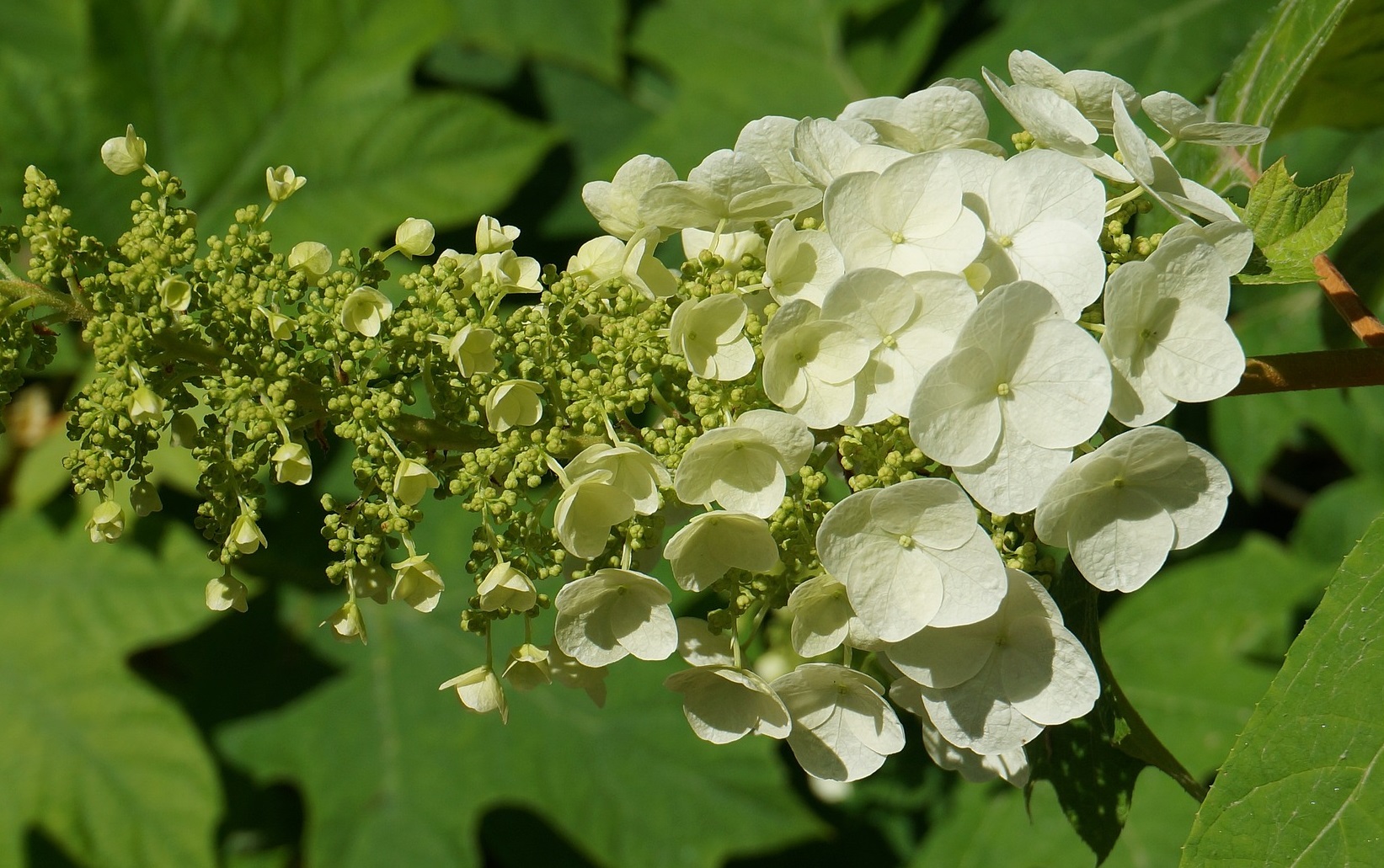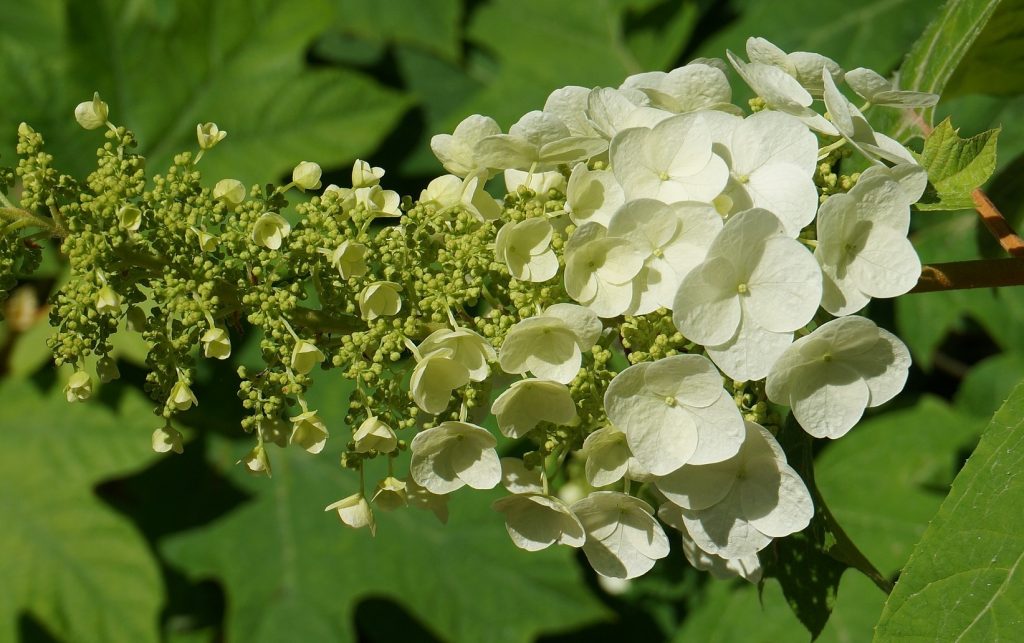 Which hydrangeas do bees avoid?
Beyond the varieties of hydrangea listed above, finding other bee-friendly hydrangeas can be very hit and miss. However, as a good rule, you should avoid planting and growing any 'mophead' varieties of hydrangea if you want pollinators to visit. These are usually easy to spot because they have spherical flower heads. Their flowers tend to be fairly compact.
While mophead hydrangeas may be vibrant and showy, they offer zero reasons for bees or wasps to visit. They are almost considered ornamental in this respect – despite needing water and sunlight!
Is it worth planting hydrangeas to attract pollinators?
There are many reasons to plant hydrangeas in your garden, even if you want to welcome healthy waves of wasps and bees to pollinate the backyard. It's just merely a case of being careful with the types of plants you choose! Lacecaps and oakleaves, in particular, seem to breed the most exciting results.
However, you may spend your time and effort more efficiently by planting a wider variety of shrubs and flowers. For example, bees adore clematis, and you'll also find it very easy to attract pollinators with star jasmine. The golden rule with welcoming bees to the backyard, in particular, is to maximize color and variety – bees can't persist on one simple type of flower alone, and the same is largely to be expected of wasps.
Therefore, hydrangeas can be a safe bet for bee and wasp visits – but don't rely on them completely.