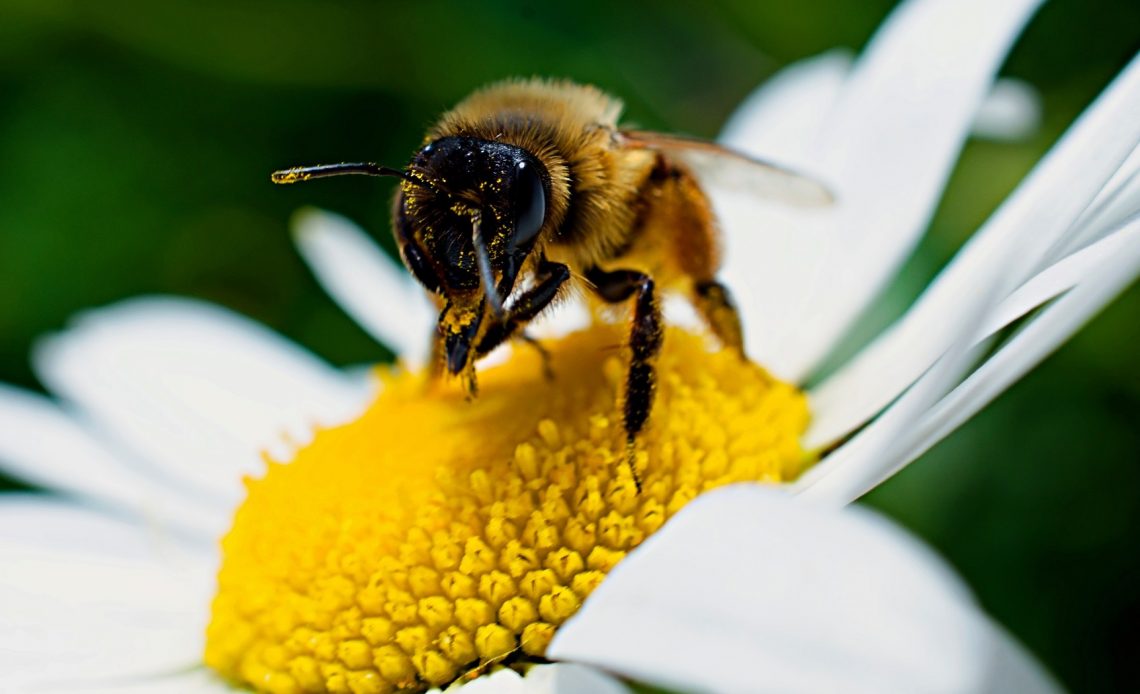 We're here to help! Wild Yards is a completely free website that is 100% dedicated to helping you create a wildlife-friendly, sustainable yard. Read more
WildYards is reader-supported. When you buy a product through a link on our site, we may earn a comission. Every product is independently selected by our (obsessive) editors and our reviews are unbiased and objective. Read more about our mission or our privacy policy.
Bees love flowers – that much is obvious! However, it's a certain type of plant and bloom that nectar-hunting pollinators will be looking for. There are, believe it or not, a few species of flower out there that promise nectar and actually fail to deliver. With that in mind, what are some of the best flowers that attract bees you can start growing today?
Bees love classic, delicate and colorful flowers such as daisies, zinnias, sunflowers, and more. Keep reading for a complete lowdown on the best bee-attracting plants and flowers to help turn your wild yard into a pollinator's paradise.
Tips on attracting bees with flowers
While it is easy to assume that attracting bees to your garden is as simple as growing a random mess of colorful blooms and flowers, there are a few careful points you need to keep in mind. For example, if you want to keep your bees interested, it pays to ensure that you have a good variety of plants and flowers available. Not only are insects likely to get bored with the same species, they actually demand a varied diet.
Bright colors are great choices if you want to keep bringing bees into your yard. However, that goes for everything barring red, as bees have trouble seeing shades of this color – it appears dull to them.
Bees love flowers that are open-faced and are easy for them to sit and rest on where possible. However, that does not necessarily mean they are averse to trumpet-shaped or tubular blooms.
It's worth remembering, too, that there are some flowers that give off 'false positives' when it comes to pollen. One of these flowers is the hydrangea – while some hydrangeas attract bees and wasps, others, such as those with mopheads, are purely ornamental (they hold no nectar).
That, ultimately, is the key to attracting bees with flowers – they are simply looking for nectar and pollen. That runs common across mason bees, honey bees, and bumblebees – the three most common species you will find flying in and out of gardens in the US.
The 10 best flowers for attracting bees
While there are likely hundreds (if not thousands) of different flowers that bees enjoy seeking pollen and nectar from, there are a select few that they tend to choose as favorites. Based on research, available science, and anecdotal evidence, here are some guaranteed bee attractors for your flower garden.
Daisies
Daisies are blooms that you will likely notice growing all over your yard with very little effort! They propagate wildly in the warmer months, and the great news is that they are absolutely bursting with pollen. That, of course, is why you'll likely see bees flocking to them time and time again.
Daisies don't tend to be the best for nectar-feeding. However, when it comes to providing a queen with pollen in the springtime, daisy blooms such as the oxeye are highly dependable. If you choose to rewild your lawn, you may find these classic flowers popping up all over the grass. Let them grow!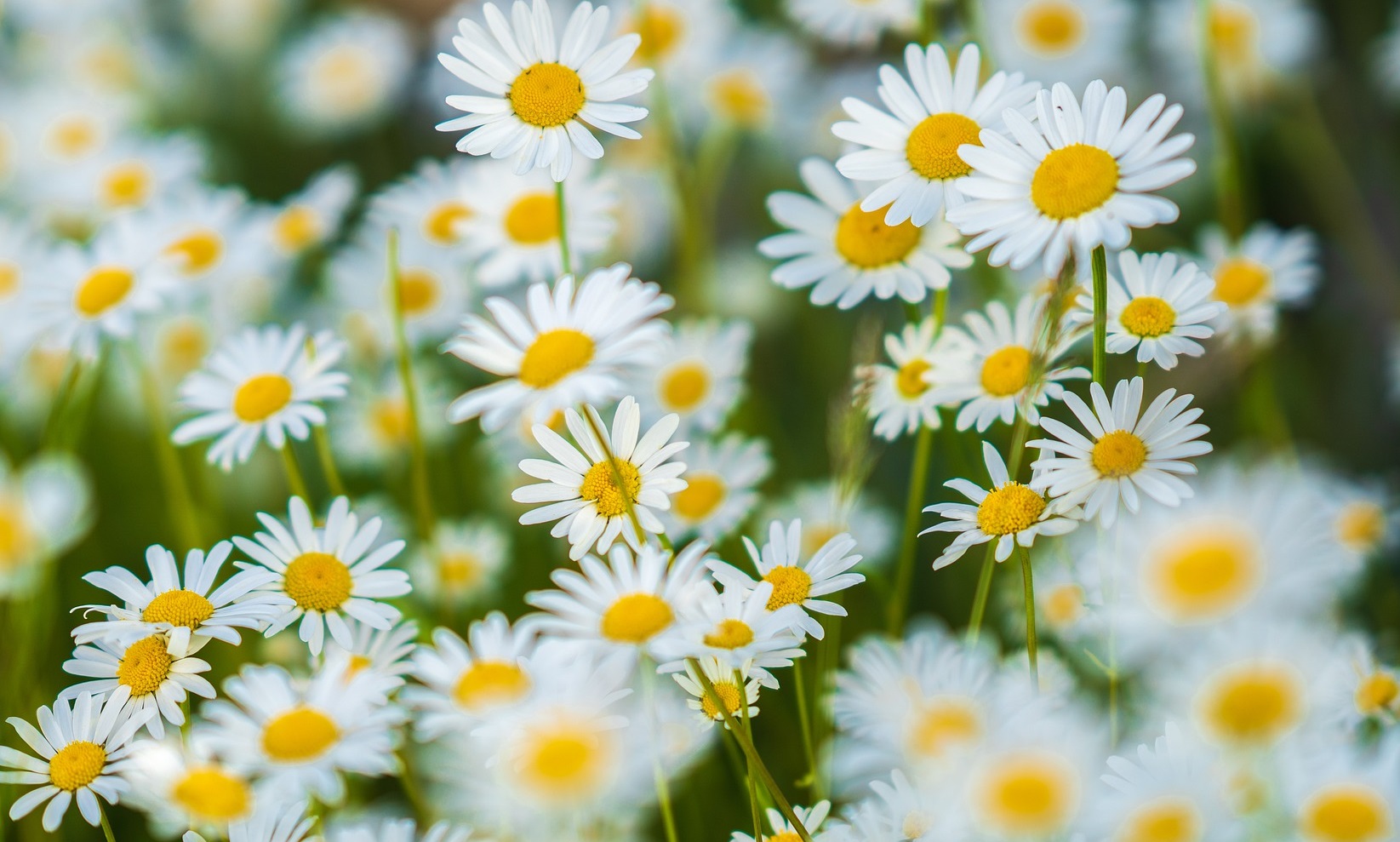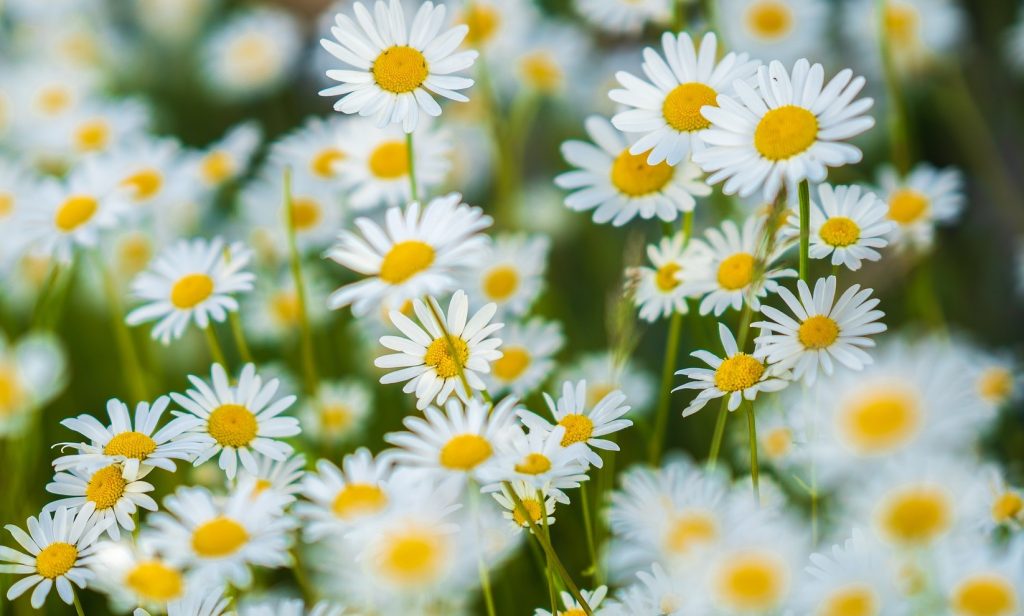 Sunflowers
Bees adore sunflowers because of their fantastic, vibrant colors, and the fact that they stand tall and proud above all other blooms and plants in the garden. Sunflowers are fairly hardy, and one of the main reasons bees enjoy them so much is that they are actually compacted in many tiny tube-shaped petals, each offering pollen, and nectar. Essentially, sunflowers offer an all-you-can-eat buffet for the humble bee – making them perfect attractors for pollinators in the sunnier months.
Sunflowers can also grow flexibly in your beds and even in pots providing you give them enough space.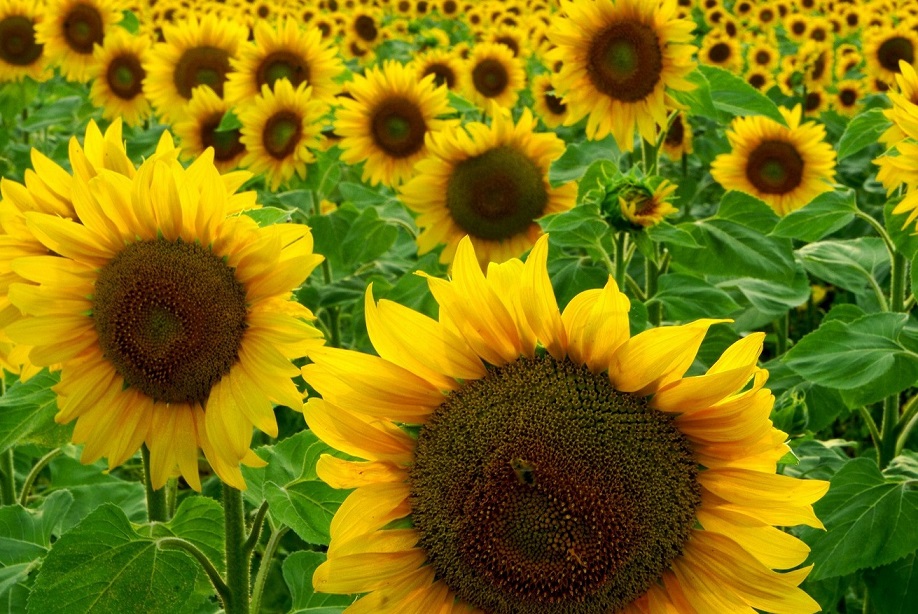 Lupines
Spiky and always impressive to look at, bees are just as impressed as we are at these fantastic flowers. They actually vary in the wild compared to some of the home-grown variations you will see popping up across US gardens and yards. Bees love lupines mainly because they spiral high and are always likely to do well in the full sunshine.
Lupines aren't considered plants that give off nectar, however, for sheer pollen, they are very hard to beat. They can vary in size, and there are many species found growing across North America. In particular, it's said that the lupine is great at bringing the odd bumblebee to the odd yard!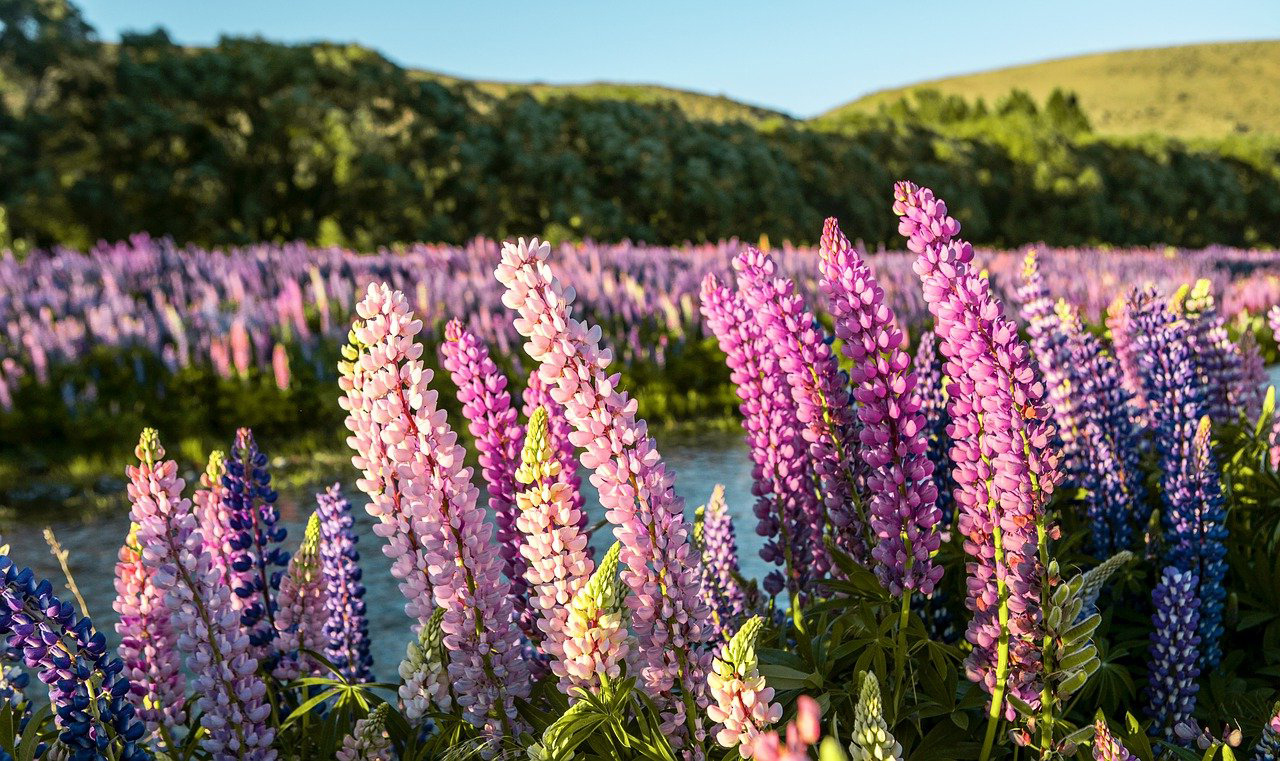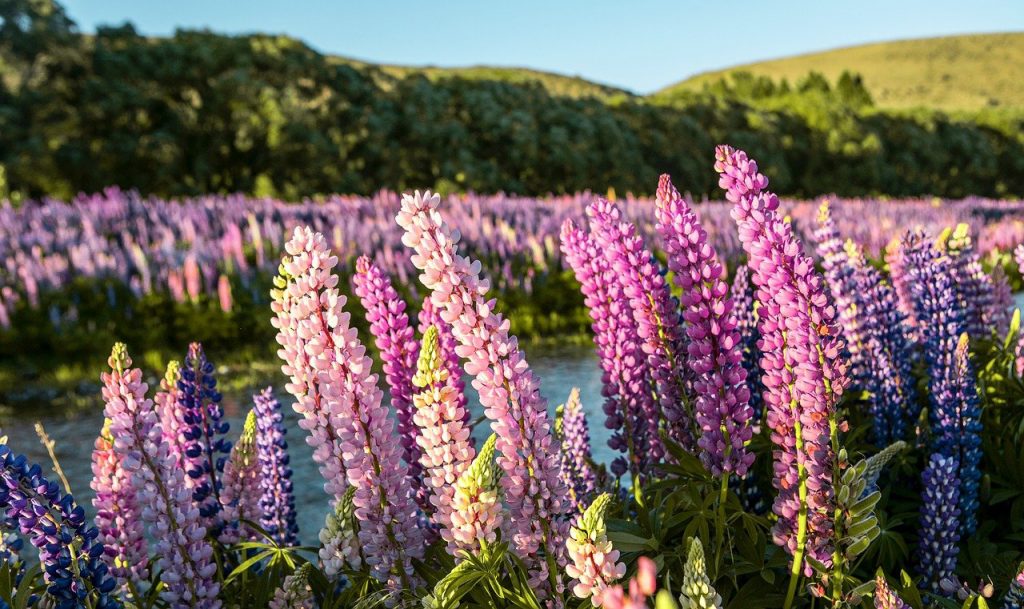 Star Jasmine
Bees love star jasmine mainly for the fact that they smell so sweet! This is a fast-growing vine that does have its fans and detractors. This particular plant can draw ire for the fact that many see it as an invasive species – and the fact that it can grow up to staggering heights, with eight feet being a great reach for one of these wonderful plants. They can weather years and years of growth, too – a fantastic long-term bee attractor to say the very least.
Star jasmine is bountiful in nectar and pollen and is easy to grow in the higher USDA zones. However, be careful with its intensive growing patterns, and the fact it's likely to bring a host of other insects to your yard, too.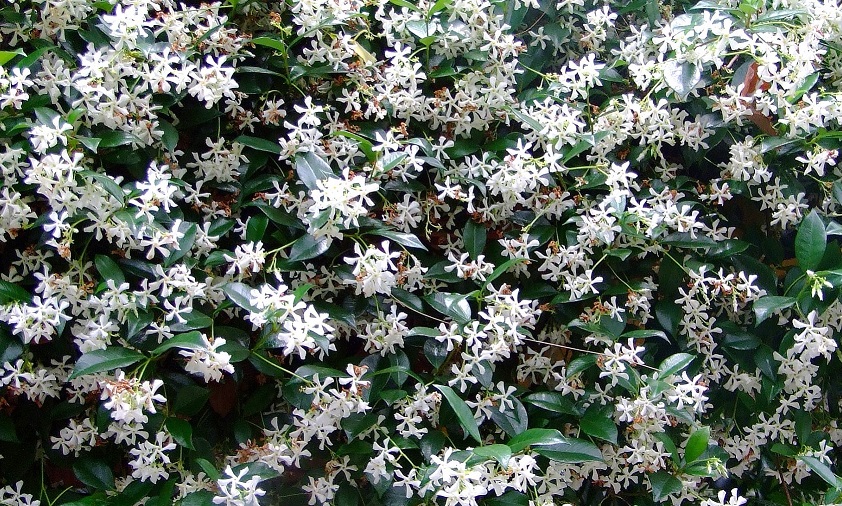 Goldenrod
Goldenrod is a lovely plant that's actually thought to have wide-reaching health benefits. However, in the here and now, we're talking bees – and these flowers tend to be right at the top of many bee lovers' wish lists when it comes to blooms that bring in the buzz. As the name suggests, goldenrod is yellowish in color and can add a lovely glow to your greenery.
You'll normally be able to grow goldenrod very easily in yards across zones three up to ten. It tends to be a great source of pollination support at the later end of the season, and you're probably going to attract butterflies with the same crop!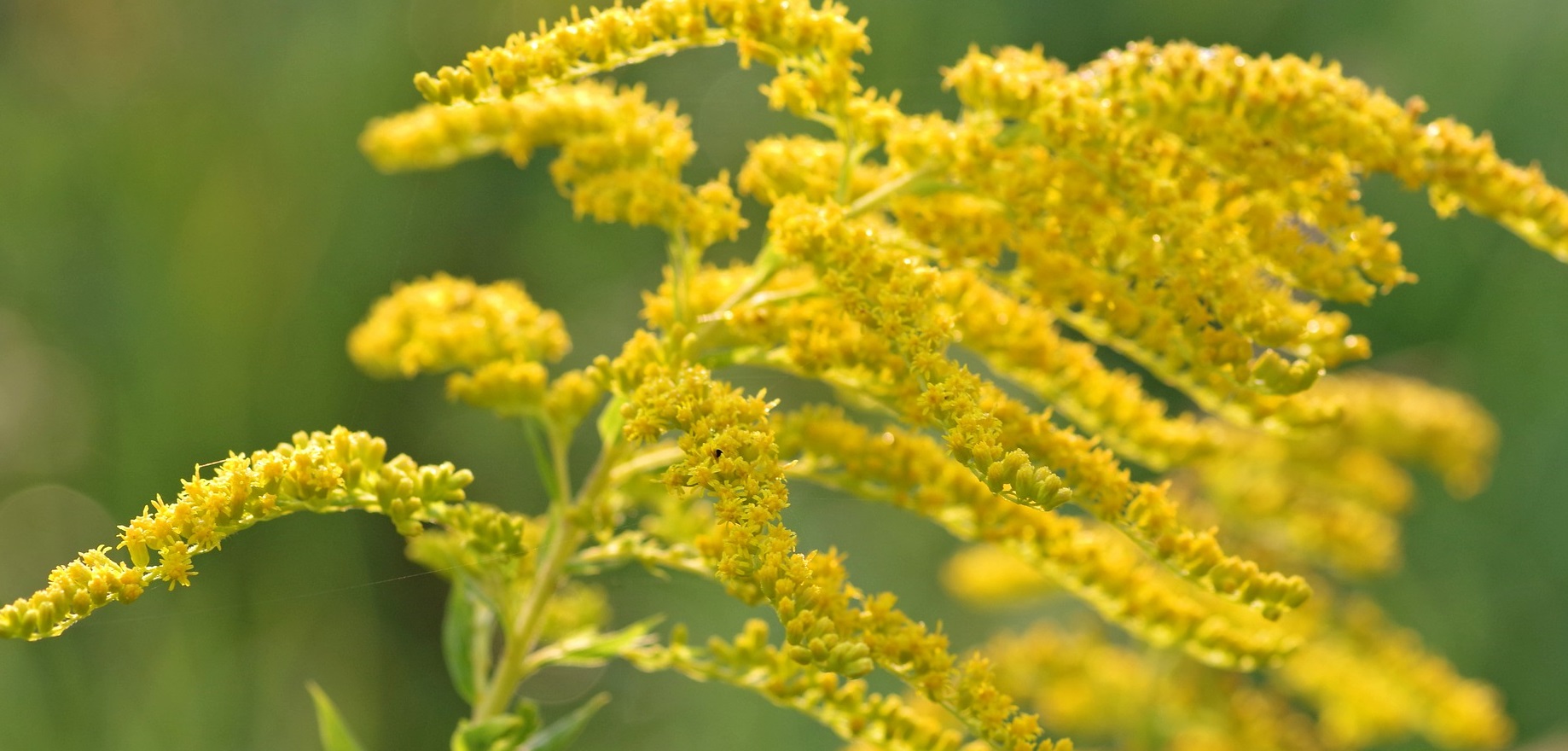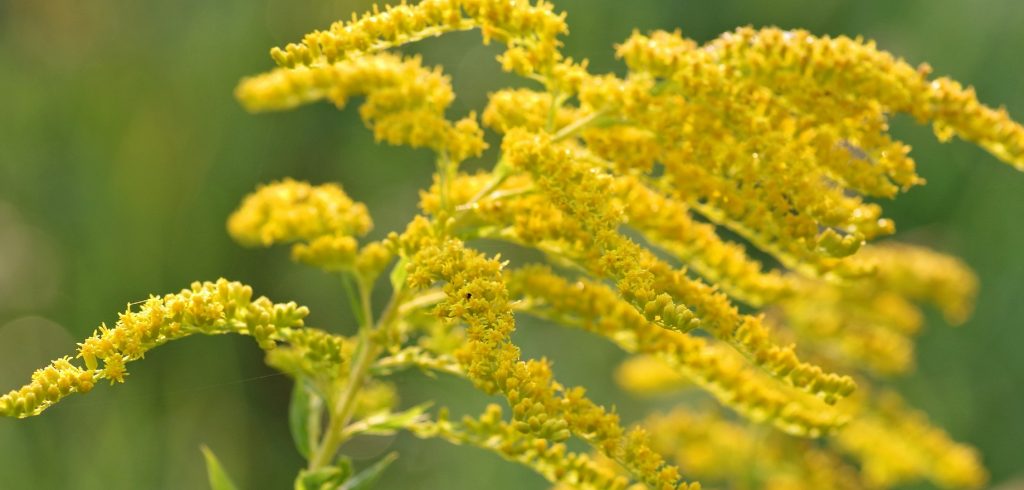 Clematis
Clematis is a reliable vine that grows gorgeous flowers across the US. It's actually got around 40 native species to the continent alone, though there are thought to be more than 250 varieties spread across the globe.
Clematis are popular with bees largely for the normal targets – color and scent – but the shapes of clematis flowers are also likely to be very appealing to the odd bee, too. That's because they hang downwards – making it easier for bees to fly up and sup from nectar whenever they wish.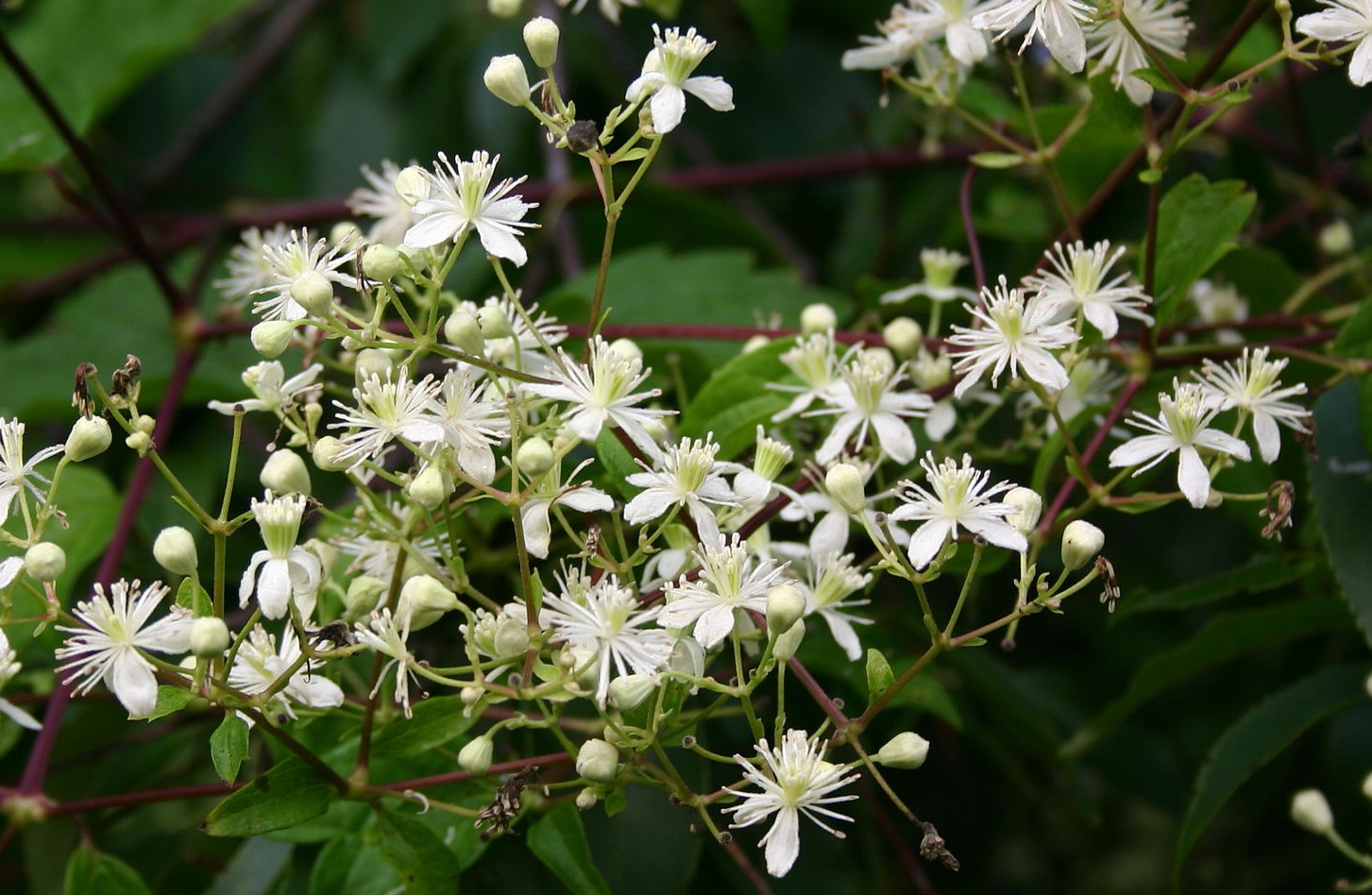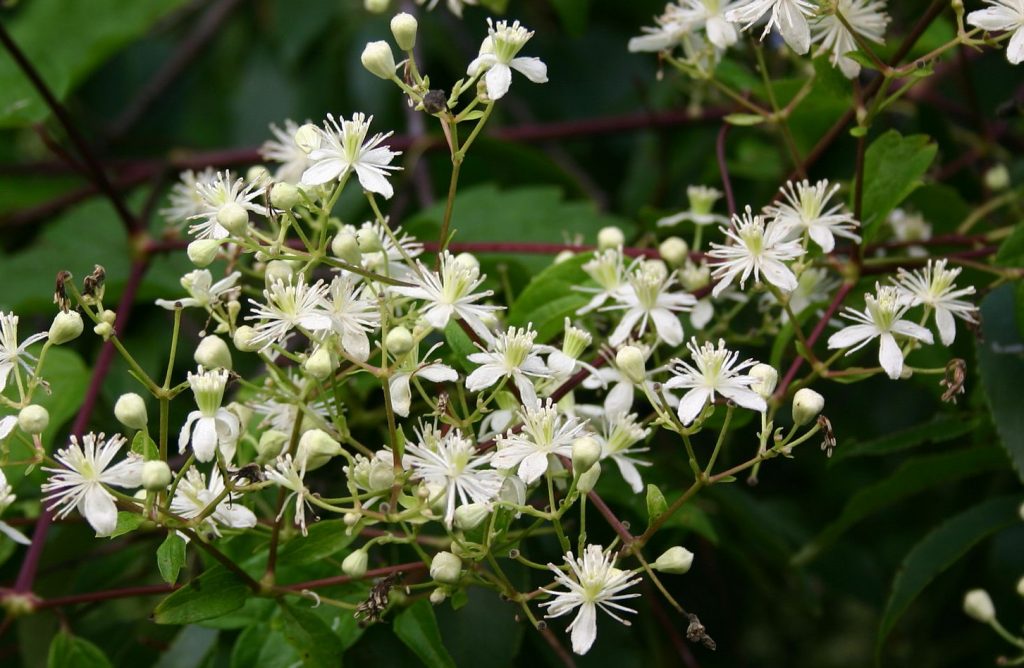 Hyacinths
Hyacinths are popular flowers with gardeners and bees alike, and it's normally thanks to the fact that they have wonderful scents and fragrances! However, these plants also flower in a wide palette of colors, meaning that bees looking for a varied diet should have plenty to choose from.
Provided you offer plenty of drainage and you can keep your hyacinths out in the sun, there's no reason why you won't keep bees coming back time and again. They love fertile soil and generally won't need much care and attention beyond standard watering and feed.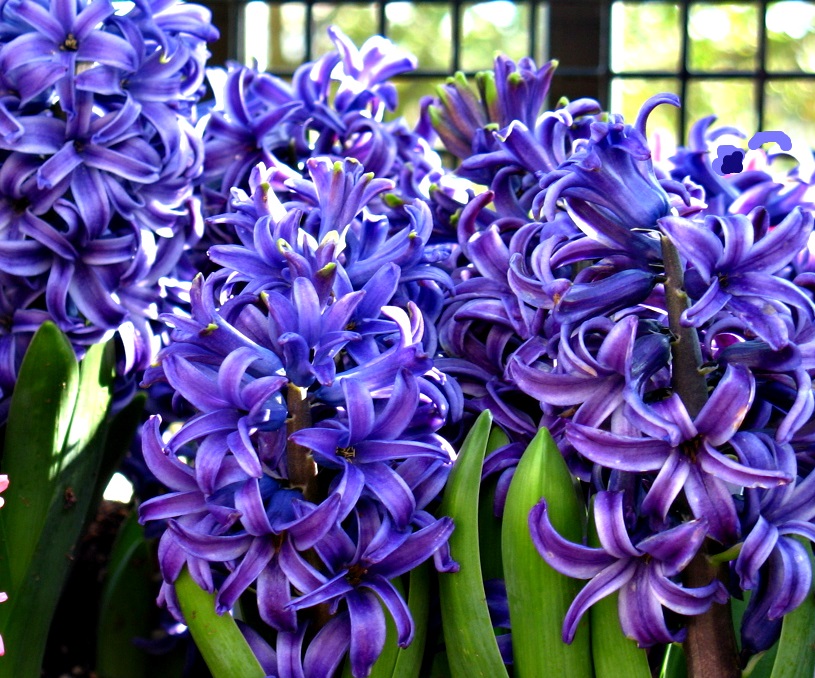 Sweet Alyssum
Sweet alyssum is a lovely plant that will give you seasons of color close to the ground with the right care and attention. Bees won't mind flying down low to visit these flowers as they typically offer a fantastic amount of nectar despite their relatively small blooming clusters. What's more, the sweet alyssum is relatively hardy, meaning it will likely do well across the seasons.
This flowering plant can sprout across the year and will arrive in pinks and lavenders – and occasionally whites, if you'd like to add a gentle touch of neutrality to your greenery.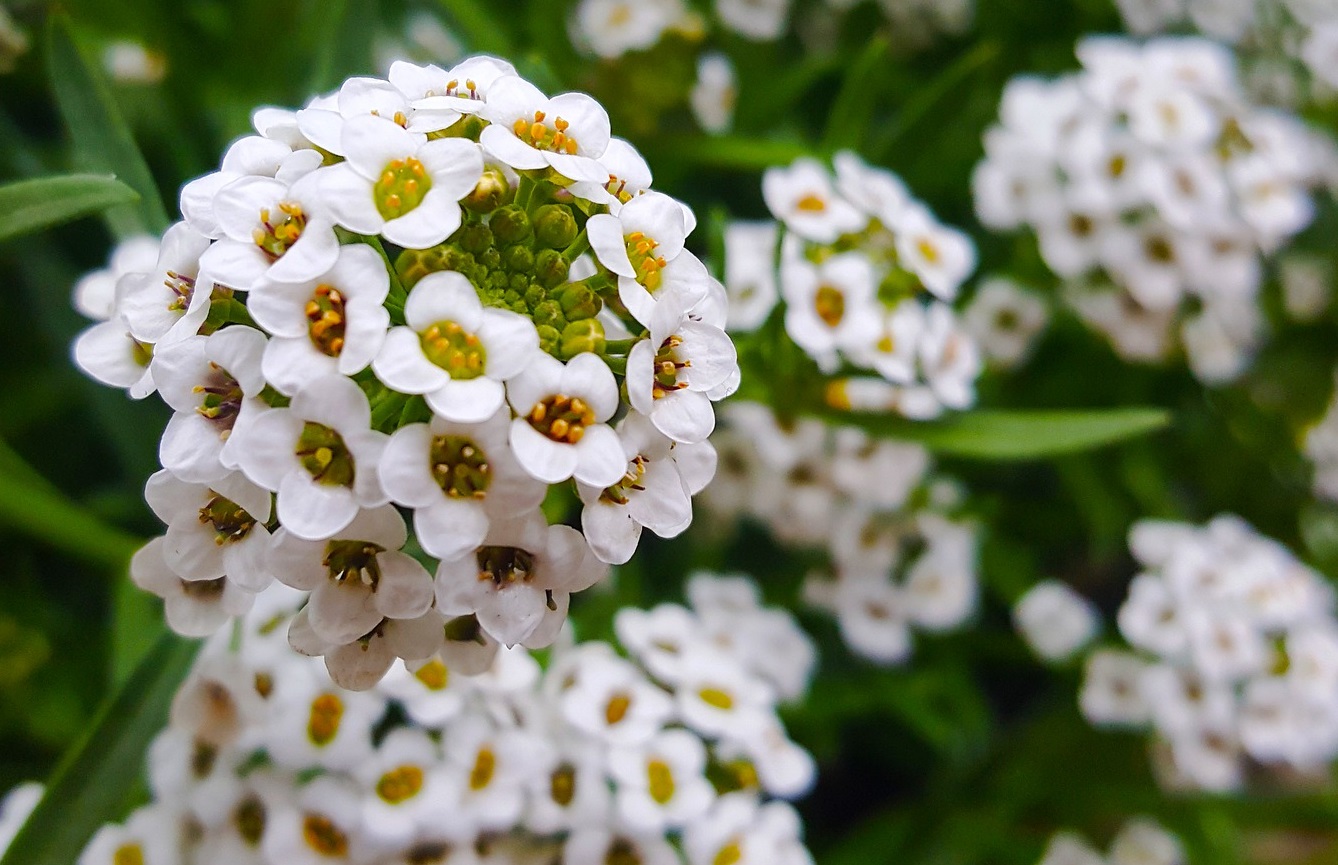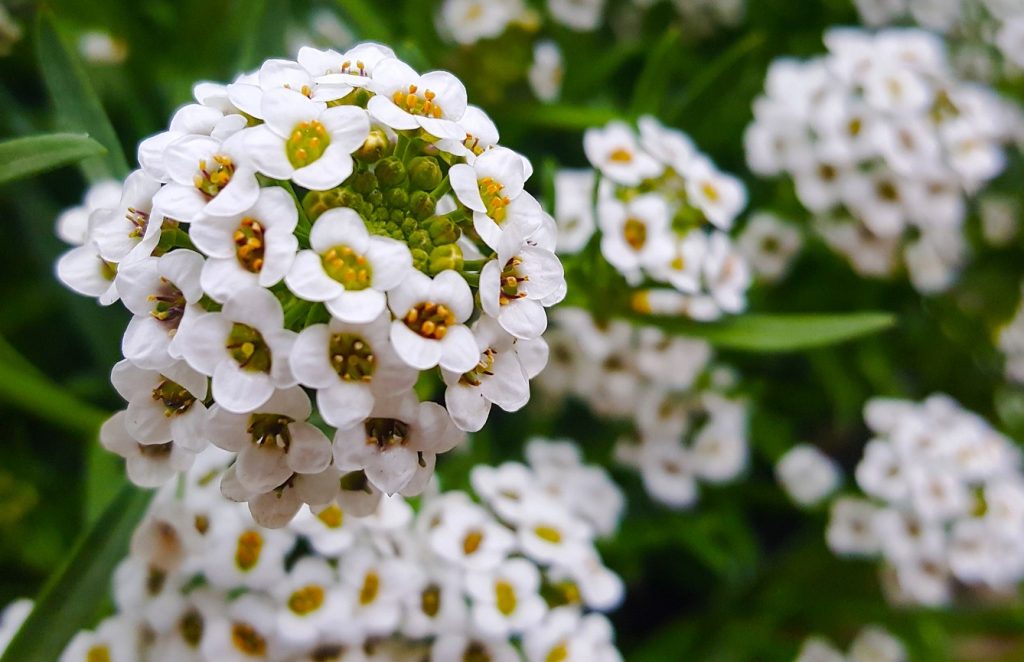 Zinnias
Zinnias are gardeners' best friends. They need very little looking after, and provide a tremendous amount of nectar to keen pollinators. Zinnias will attract hummingbirds as well as bees, meaning you can rely upon them to give your garden both a splash of extra color and extra wildlife visitations whenever you demand them. Zinnias look a little similar to daisies for a reason, as they are closely related!
There are lots of varieties of zinnia that are proven bee attractors, such as the striking Profusion Orange, the Zinderella Purple, and the Whirligig. Zinnia is one of many plants in the US that's built up a catalog of gardener-enhanced varieties – meaning you have even more choice to treat your bees to when welcoming them to your yard.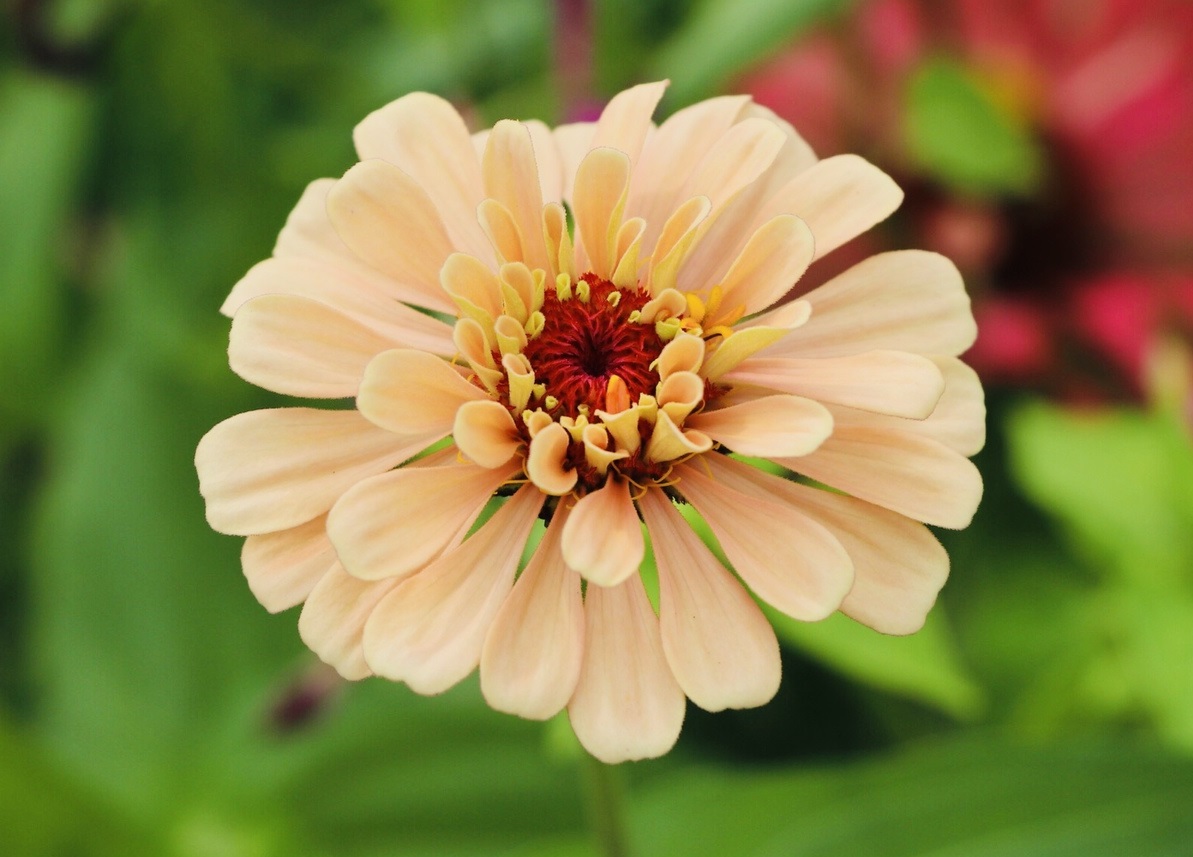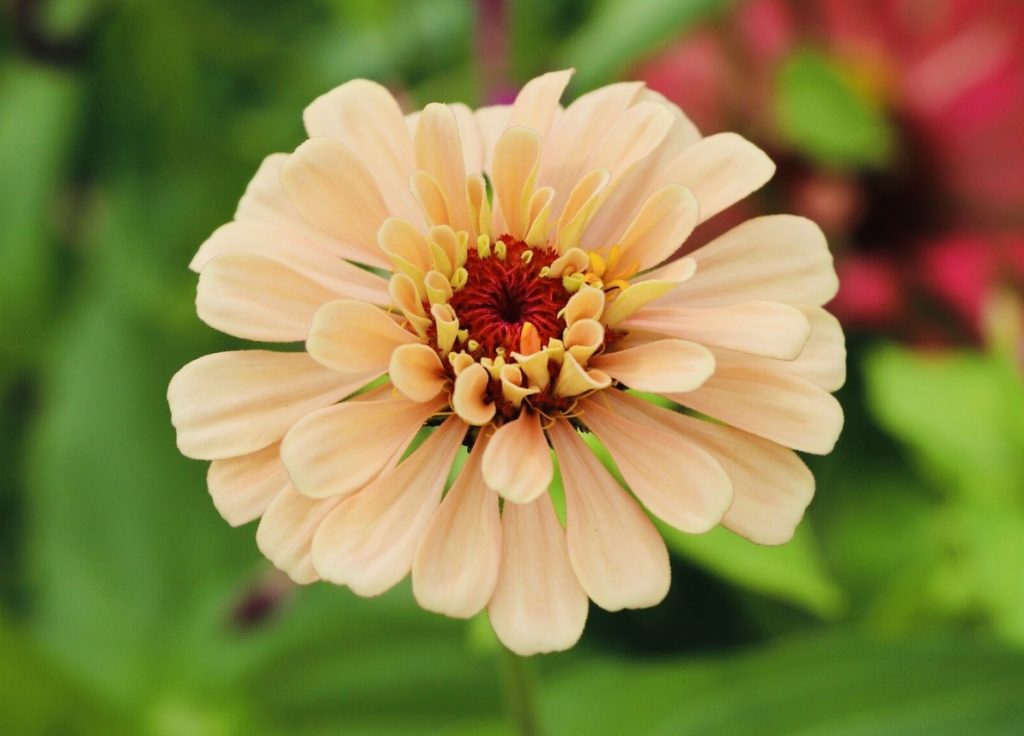 Bee Balm
The clue's in the name! The bee balm is otherwise known as the monarda plant, and it's well known for attracting more than bees alone. In fact, this tubular flowering plant will readily bring in waves of hummingbirds and butterflies, too. The bee balm does well in a little shade and sun, though you can also grow them to fruition in the sunshine outright.
Their tubes tend to sprout up in a splash-like fashion, helping to add a little bit of artistic flair to even the most demure of garden spaces. They are rich in the spoils pollinators thrive on, meaning monarda tends to be a safe choice if you are building up your wild population.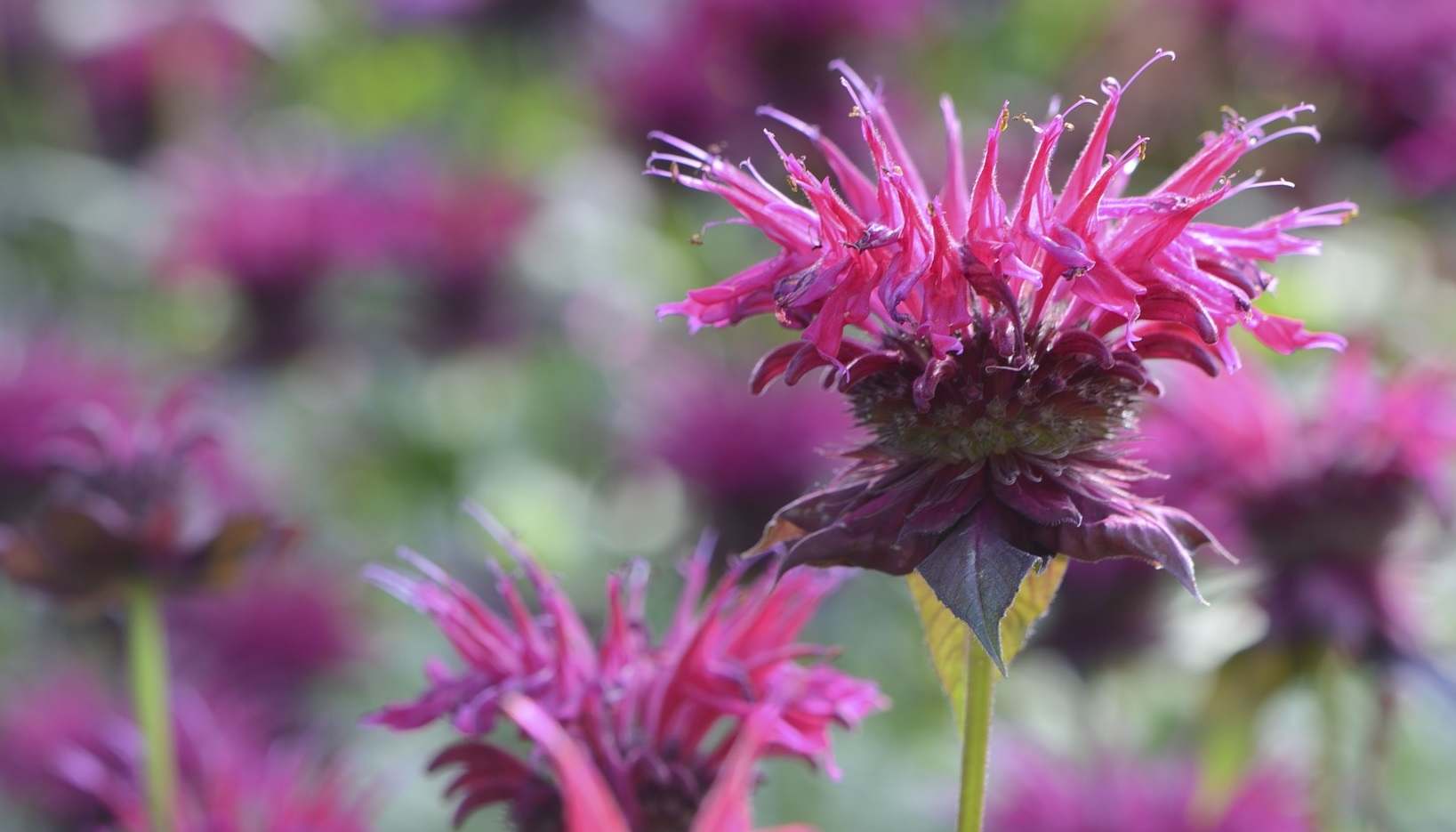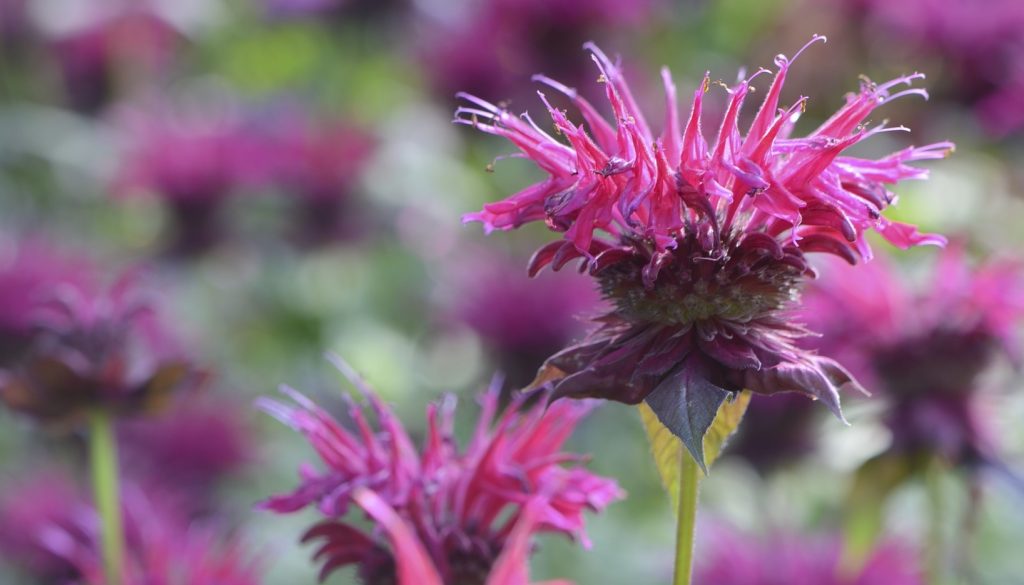 Attracting bees with more than flowers
Yes – planting the right flowers will always bring bees to your yard. However, while ensuring you choose the perfect blooms for their pollen-hunting needs, you should also remember that bees respond positively to vibration. You could start attracting bees to your garden by playing the right music – strange, but true!
Sugar water can attract bees, too, but it's always a good idea to encourage them to get the sucrose they need from natural sources.
As mentioned, this list really only scratches the surface of the flowers bees adore. They can be more discerning than other creatures when it comes to sourcing the best blooms for their tastes and hive-building needs, however, it is far easier to attract a bee than to repel one. Of course, if you'd prefer to attract butterflies rather than bees to your garden, there are methods you can use.
Be sure to try planting some of the above attractors and start doing your bit to save the bees – as bees are widely endangered, now is the time to give them as much support as possible.