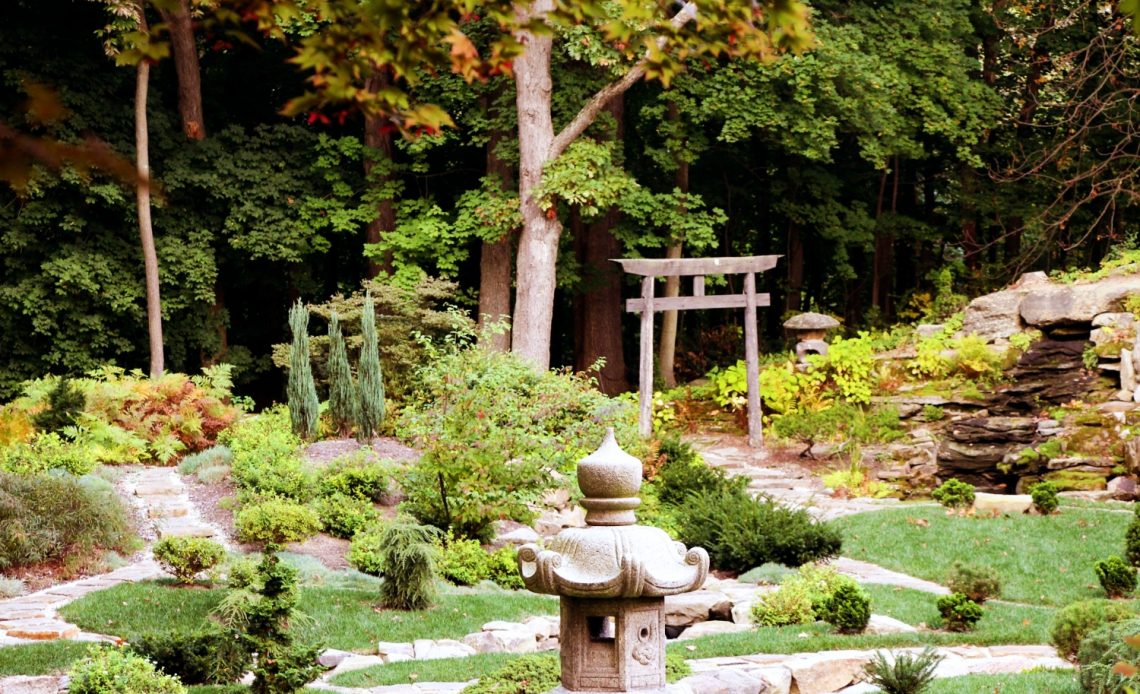 We're here to help! Wild Yards is a completely free website that is 100% dedicated to helping you create a wildlife-friendly, sustainable yard. Read more
WildYards is reader-supported. When you buy a product through a link on our site, we may earn a comission. Every product is independently selected by our (obsessive) editors and our reviews are unbiased and objective. Read more about our mission or our privacy policy.
It's a fast-paced, hectic world we live in, and when you finally get home after a long, hard day, all you want to do is turn off all of your gadgets and spend some time outside. Your backyard should be a sanctuary where you can relax and let all of your cares slip away. It should be a place where you can rest, reset, and recharge. If you want to create the perfect outdoor space, but you also don't want to break the bank in the process, check out these 21 zen garden ideas on a budget.
Use easy-growing zen-inspired plants like bamboo, cherry trees, and Japanese red maples to add color and an air of tranquility to your zen garden. Rocks, gravel, solar lights, and statuary can also be used to create an inexpensive peaceful outdoor space.
What is a zen garden?
Before we talk about creating a zen garden, it would first be helpful to define just what a zen garden is. A zen garden is more than just a peaceful, pretty backyard space. It's a traditional form of Japanese garden that is based on the aesthetics and principles of Zen Buddhism. Zen gardens are characterized by clean, minimalistic designs that utilize a variety of elements, which are each clearly delineated, yet flow together naturally.
There are several key elements that you can use to transform your backyard space into a zen garden.
Sand or gravel — A large expanse of sand or gravel should be included in your zen garden to evoke a sense of movement and flow. Sand and gravel are meant to represent the sea, and are often raked to produce circular patterns that mimic the ocean's waves.
Rocks — Medium to large-sized rocks add interest to gravel beds and keep your garden visually balanced. These rocks symbolize hills, mountains, and islands.
Small plants or moss — Moss, ground cover, and small plants add texture to your zen garden and stand in stark contrast to gravel and sand beds. This greenery represents valleys and fields.
Trees and shrubs — No zen garden would be complete without a few carefully placed trees and shrubs. These plants symbolize the importance of growth and draw the eye upward, tying the space together and keeping things in balance.
Statuary — Zen gardens are often decorated with statues of Buddha and other religious figures to encourage visitors to explore their spiritual side.
Bridges or pathways — A zen garden is meant to be explored. Include bridges and walking paths in your garden, which symbolize the journey through life.
Lanterns — Many of the elements of a zen garden are meant to remind us of the beauty of nature. Use lanterns to light up your zen garden so you can enjoy the outside world, even when everything in it is still in the quiet of the night.
Shelter — A pavilion, pergola, gazebo, or similar structure provides visitors to your garden with a place to sit and contemplate.
Water — Ponds, streams, waterfalls, and other water features give your zen garden a sense of tranquility. Water features have a calming effect. The sound of moving water adds punctuation to the silence of your zen garden with a delicate white noise that makes it easy to contemplate.
Zen gardens include a handful of key features to symbolize landmarks found in nature and to encourage visitors to look inward. To help you keep things under budget, choose which element you want to focus most of your attention on. Whether you opt for a fancy water feature or a small pavilion, decide on a focal point, and go from there.
Your zen garden doesn't need to be expensive. But it should have some personal meaning. When you step into your zen garden, it should be easy for you to settle into a more balanced, restorative headspace. Instead of worrying about including each of these elements in equal measure, focus on the overall ambiance of the space, instead.
21 Zen garden ideas on a budget for your backyard garden
When designing a zen garden, it's important to keep the key feature as the central focus of your design. But you should also be careful not to lose sight of the end result. Zen gardens rely on multiple features to create a cohesive space.
Before getting started, here's a pro tip: draw your backyard out ahead of time. You may find it helpful to have a rough blueprint of the space you'll be working with. Figure out where you would like to put your zen garden, measure the space, and trace it out on paper. This will make it easier to visualize the space once it's finished.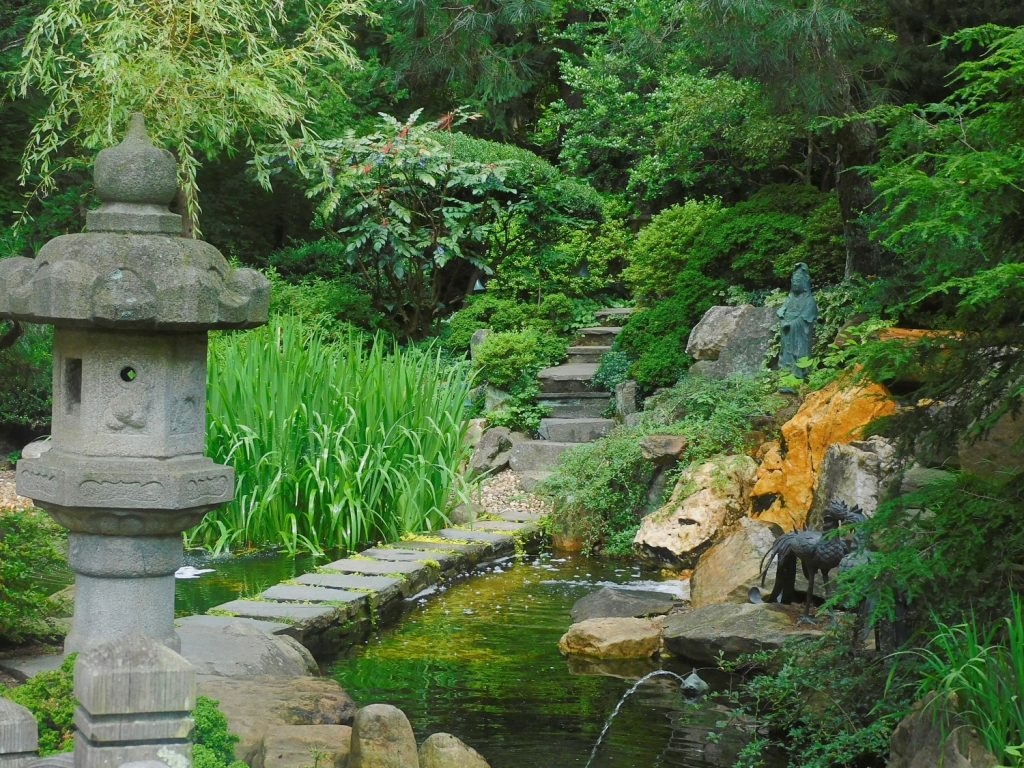 Use bamboo to create a backdrop
If you have a large backyard, or if you want to relegate your zen garden to a specific area of your backyard, plant some bamboo to create a backdrop. This low-maintenance grass grows quickly in full to partial sunlight and moist, well-draining soils. 'Moso' bamboo is one of the largest varieties, prized for its strength and flexibility. But black bamboo and golden bamboo can add contrast to your zen garden thanks to their unusual colors.
Another clever zen garden idea on a budget is to use bamboo screening as a border. Made from dried bamboo stalks, these screens will give you an instant border, so you don't have to wait for living bamboo to grow. Drive tall wooden stakes into the ground, and use twine to secure the screening to them. This natural border outlines your garden and fits right into the theme of your garden.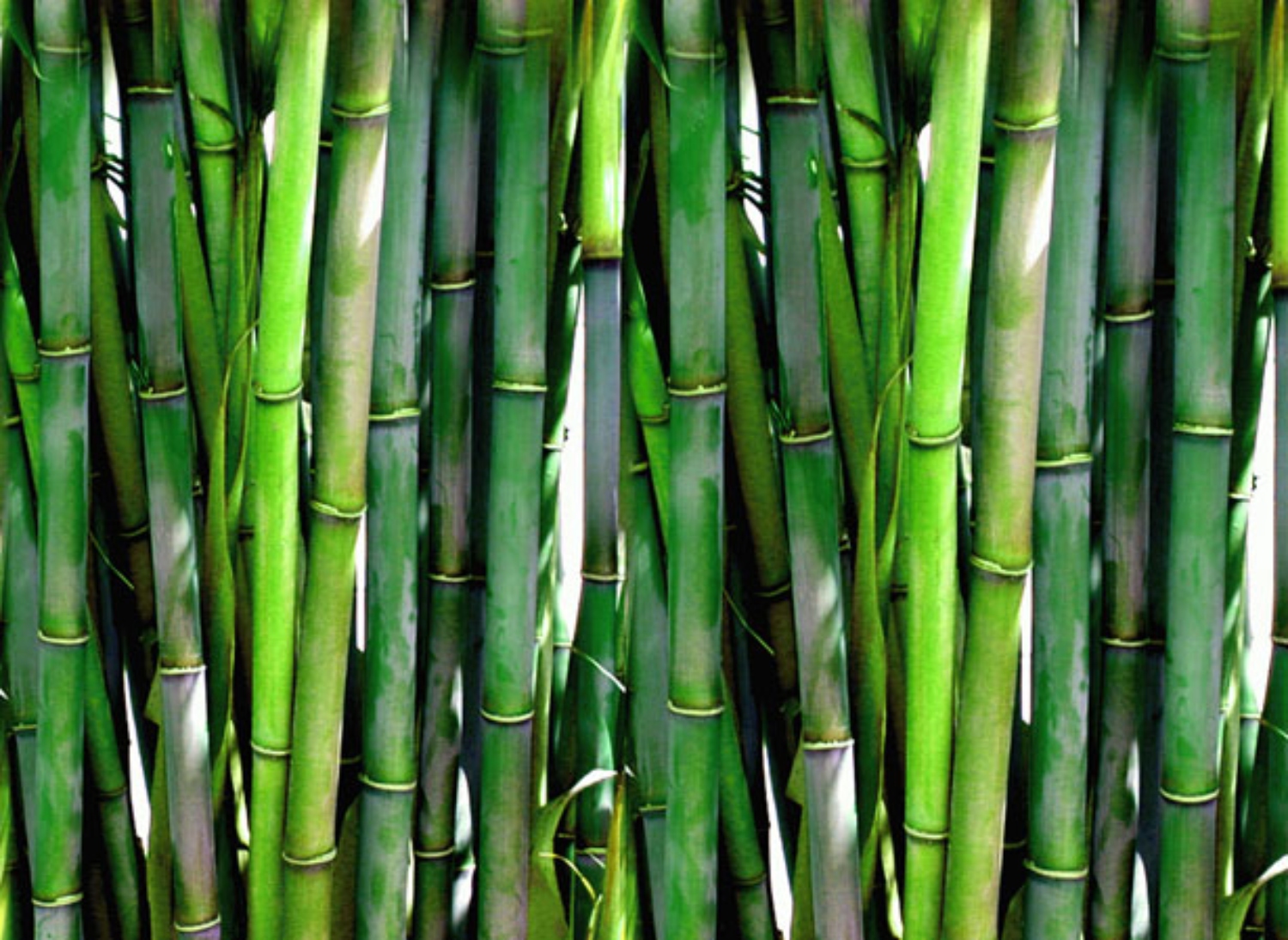 Plant a cherry tree
If you're looking for an inexpensive tree that will instantly make your backyard feel more like a zen garden, then look to the cherry tree. This tree's iconic pink and white blossoms have a classic Japanese feel that will add a touch of gentle color to your zen garden. Trees blossom in early spring and their attractive medium-green foliage will keep your garden looking great all season long. For small zen gardens, choose dwarf cherry tree varieties, like 'North Star'. These trees can be kept in pots, which makes caring for them even easier.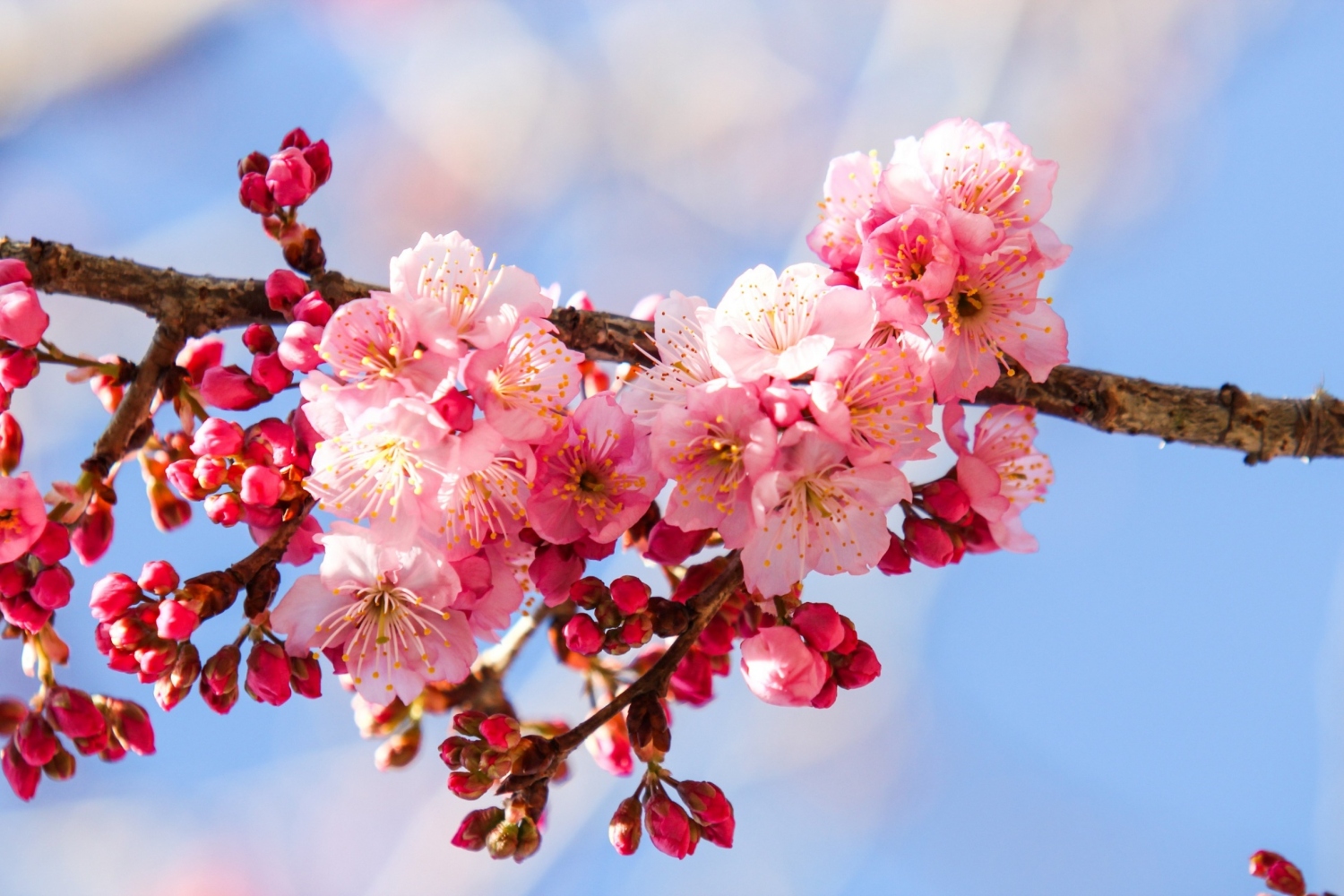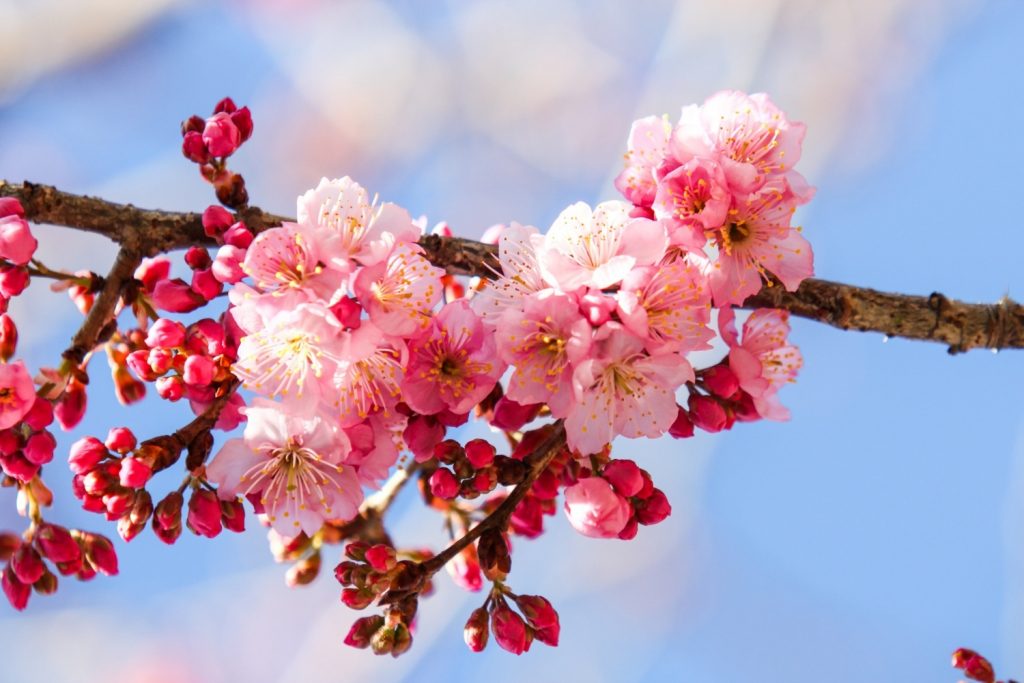 Turn cinder blocks into vertical planters
You don't want your zen garden to feel one-dimensional, so use cinder blocks to create vertical planters that direct the gaze upward. Stack cinder blocks like steps and plant succulents or moss in them. Cinder blocks also work well as a border, particularly around sand and gravel beds to separate the spaces. You can break cinder blocks in half to build a pagoda for your zen garden, too. Be sure to set tea lights inside to give your DIY pagoda a more authentic look.
Use a large bowl or shallow planter to create a small pond
You don't have to dig a huge pond to create an eye-catching water feature. Use a large, shallow planter, or construct a cement bowl, to make a miniature pond. This zen garden idea is perfect for anyone who's on a budget because it's inexpensive, naturally, but also because it creates a sensational, yet understated, focal point. Also, consider installing a bamboo shishi odoshi, otherwise known as a deer scarer, which is a common fixture in traditional Japanese zen gardens. Alternatively, you could turn your water feature into a koi pond and decorate it with lily pads and other water plants.
Grow a willow tree
Graceful and delicate, willow trees evoke a sense of calm with their tranquil, ethereal appearance. Weeping willows are a popular choice among homeowners and landscapers, and it isn't hard to see why. These beautiful trees symbolize strength and flexibility, thanks to their ability to bend in bad weather, rather than break. Willow trees grow effortlessly along river banks and ponds. These trees will drink as much water as they can get, so they're perfect for lowland areas. If your native soil tends to stay moist, consider adding a willow tree to your zen garden. They're inexpensive and incredibly fast-growing — Austree willow hybrids can grow up to 6 feet a year in ideal conditions.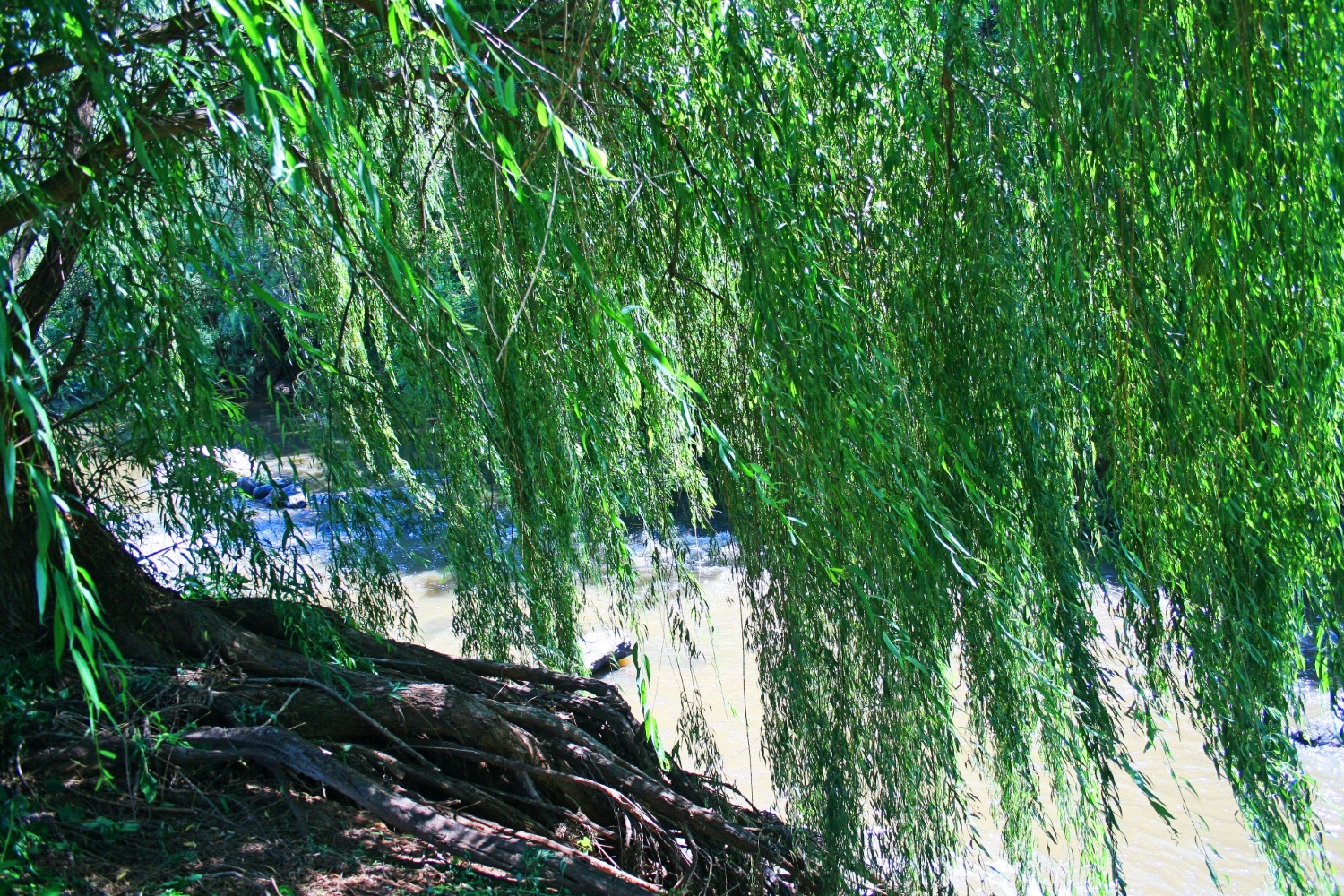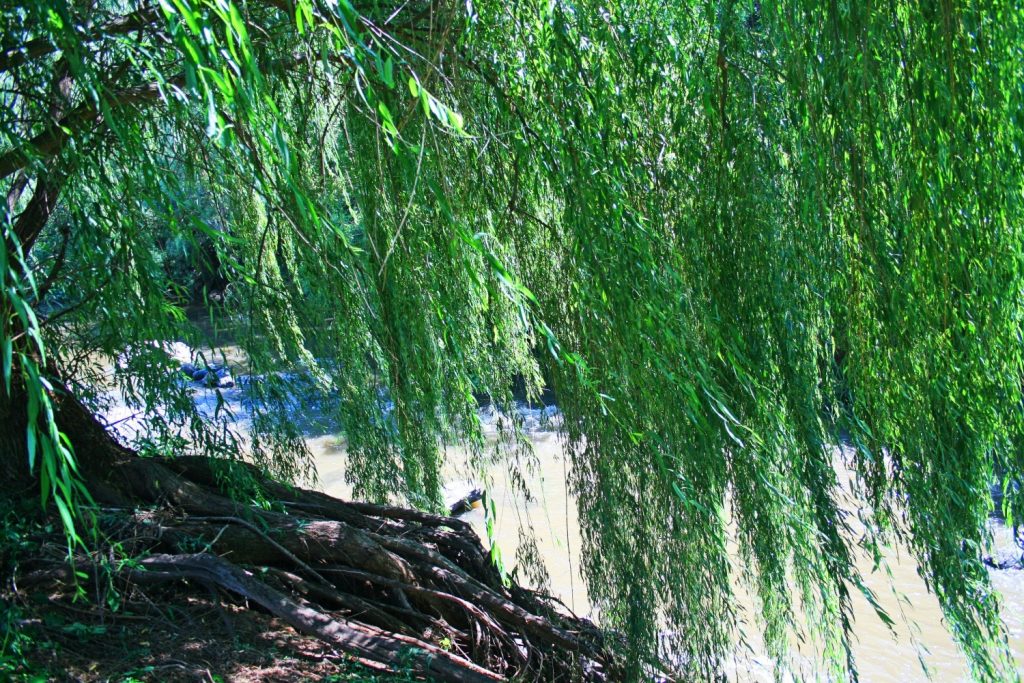 Install wooden wind chimes
Sound plays a subtle yet important role in a zen garden. If you don't have room for a water feature in your backyard (or your budget), then consider installing wooden wind chimes instead. Unlike metal wind chimes, which produce sharp tones, wooden wind chimes create more dull, natural-sounding notes that will enhance the tranquil feel of your zen garden without breaking the bank.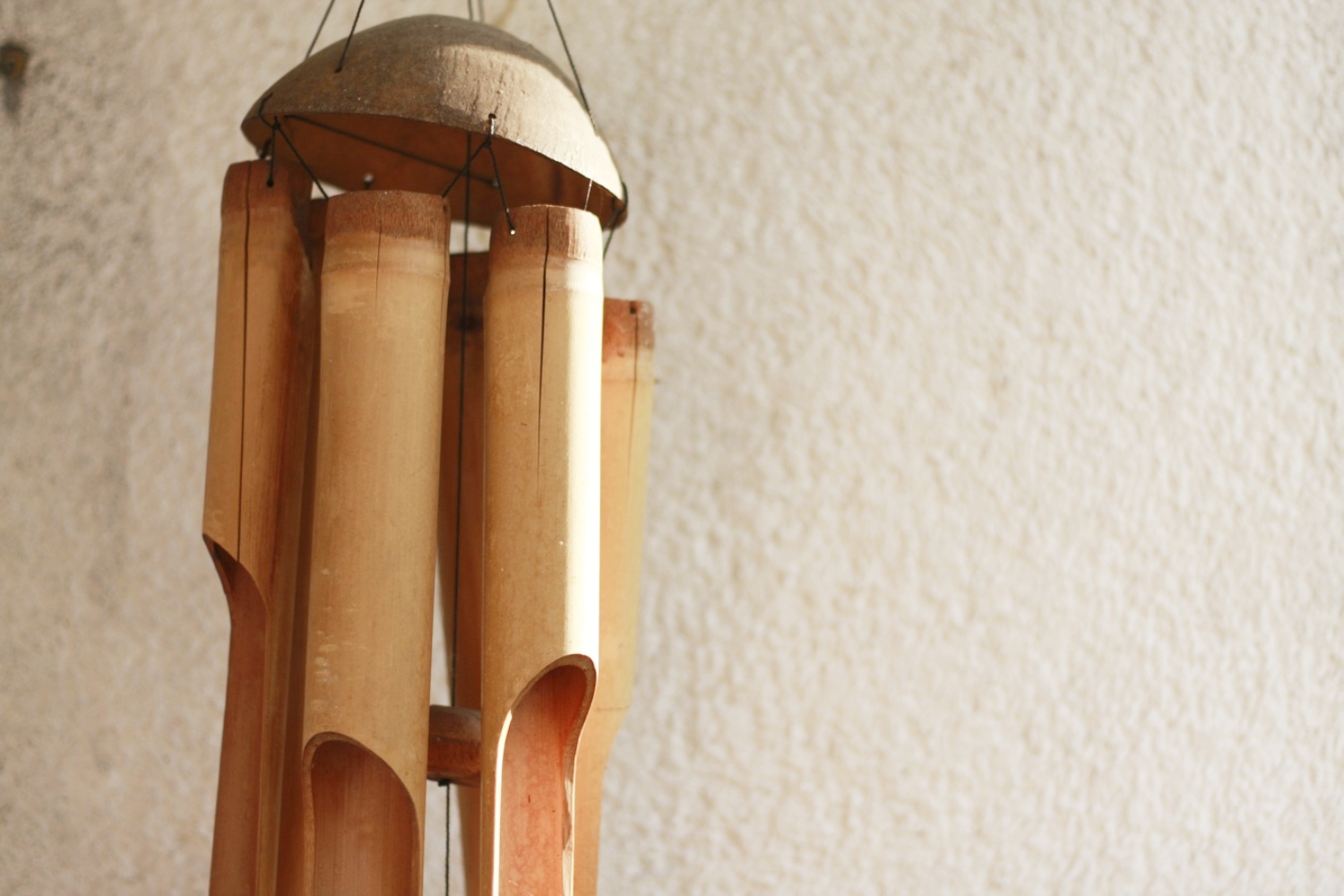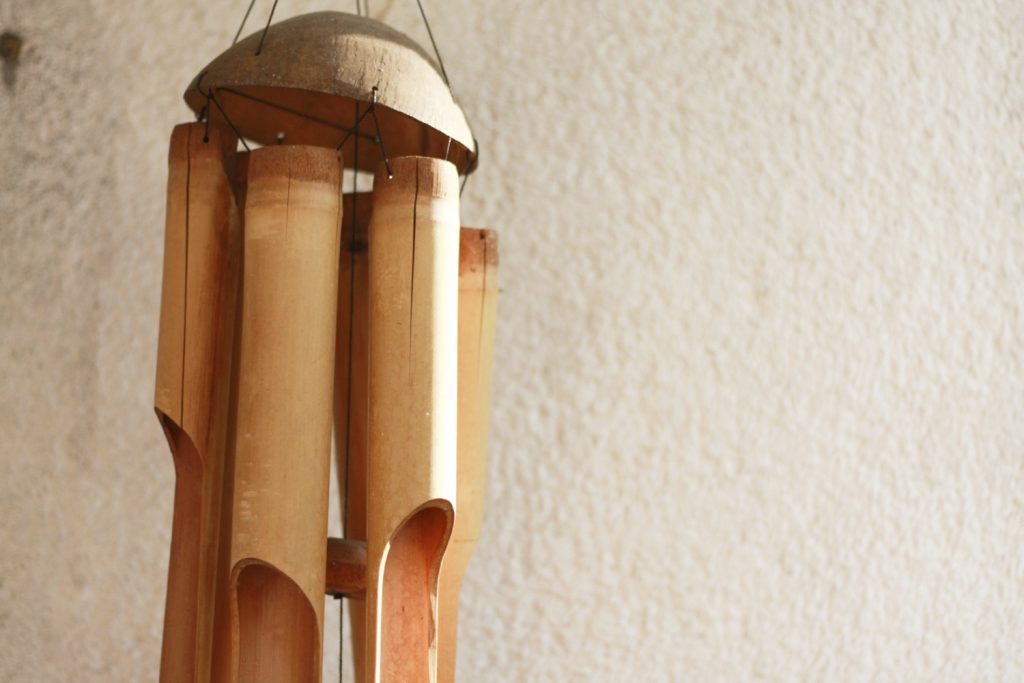 Make a pathway with pavers and gravel
One simple zen garden idea for anyone on a budget is to use stone pavers and gravel to create a pathway. Stones, pieces of tree stumps, and weather-worn railroad ties can be used in place of pavers if that's what you have on hand.
Your pathway doesn't have to be long, but it should be winding because curved lines imply motion. Situate a concrete bench at the end of your pathway to offer visitors a place to rest and contemplate after their stroll.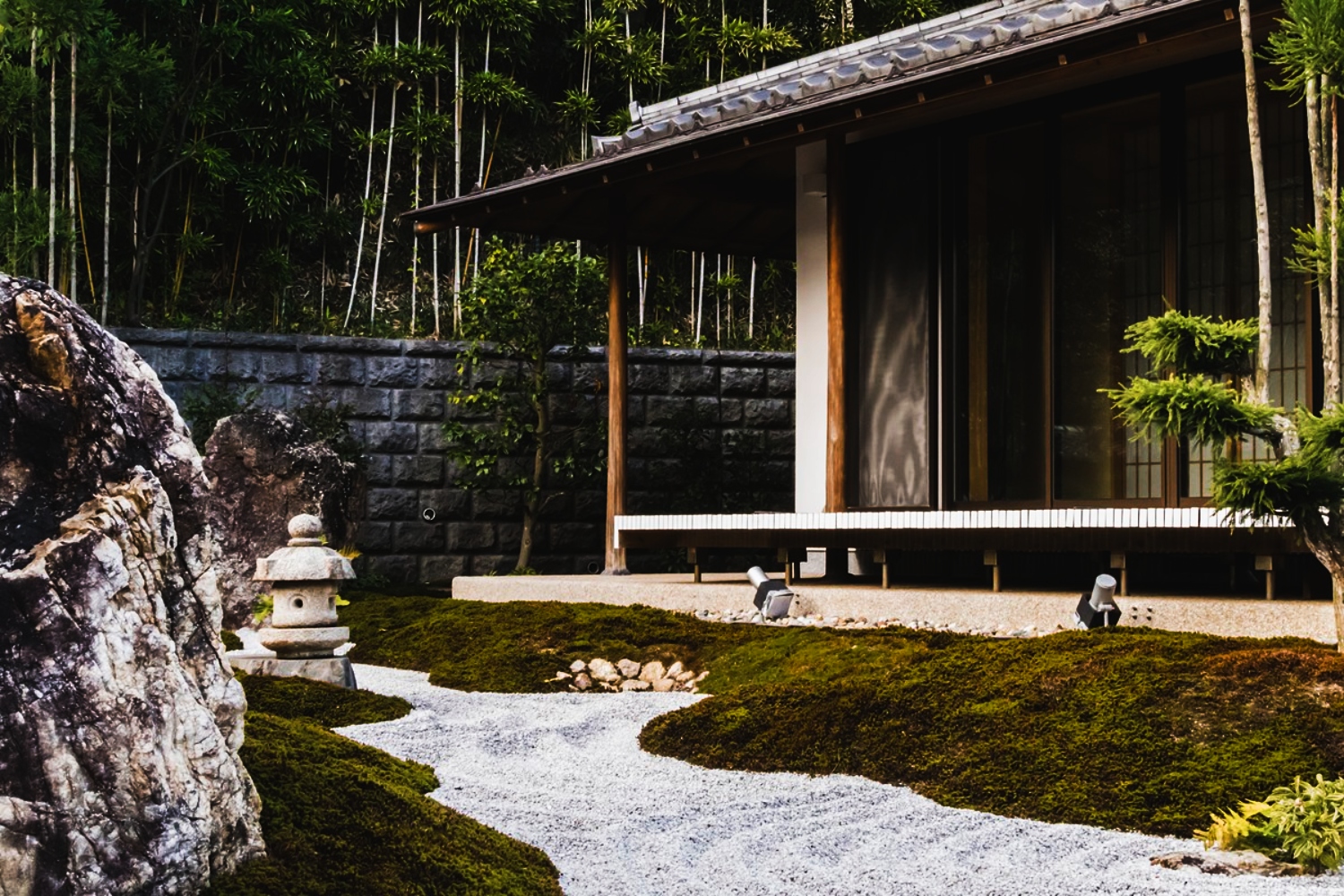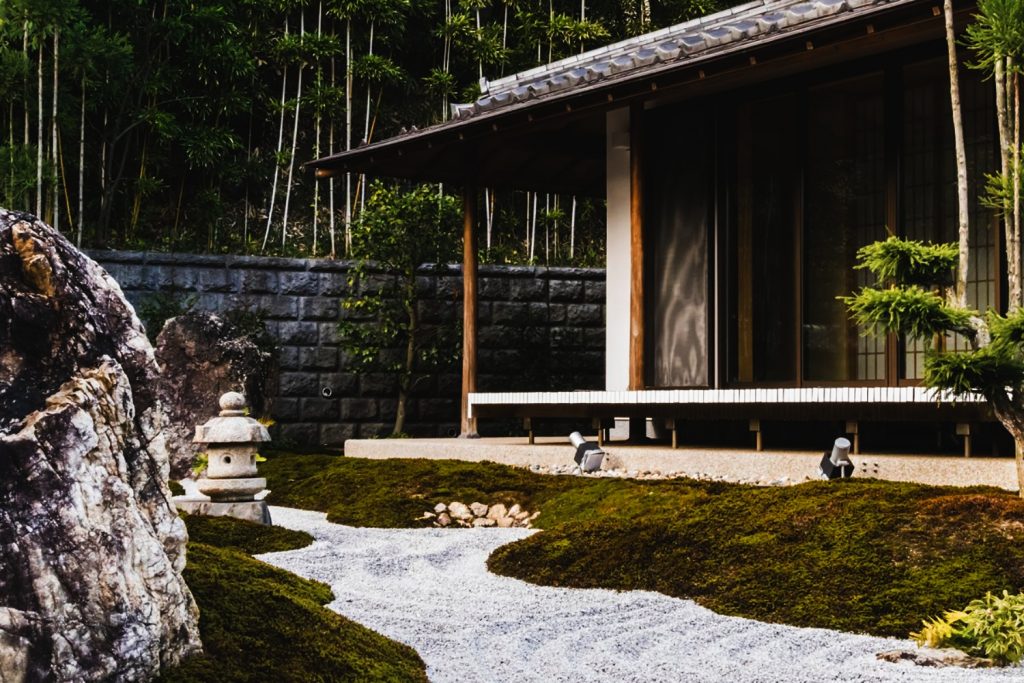 Plant a Japanese red maple tree
If cherry trees are too flashy for your taste, then invest in a Japanese red maple tree, instead. 'Red Dragon' and 'Bloodgood' are two popular varieties. These trees produce deep burgundy leaves and have asymmetrical, widespread canopies. Regardless of which Japanese red maple you choose, these trees can be grown in pots, and can be pruned to maintain a more manageable size. Interestingly, Japanese red maples are also a popular choice for bonsai gardens.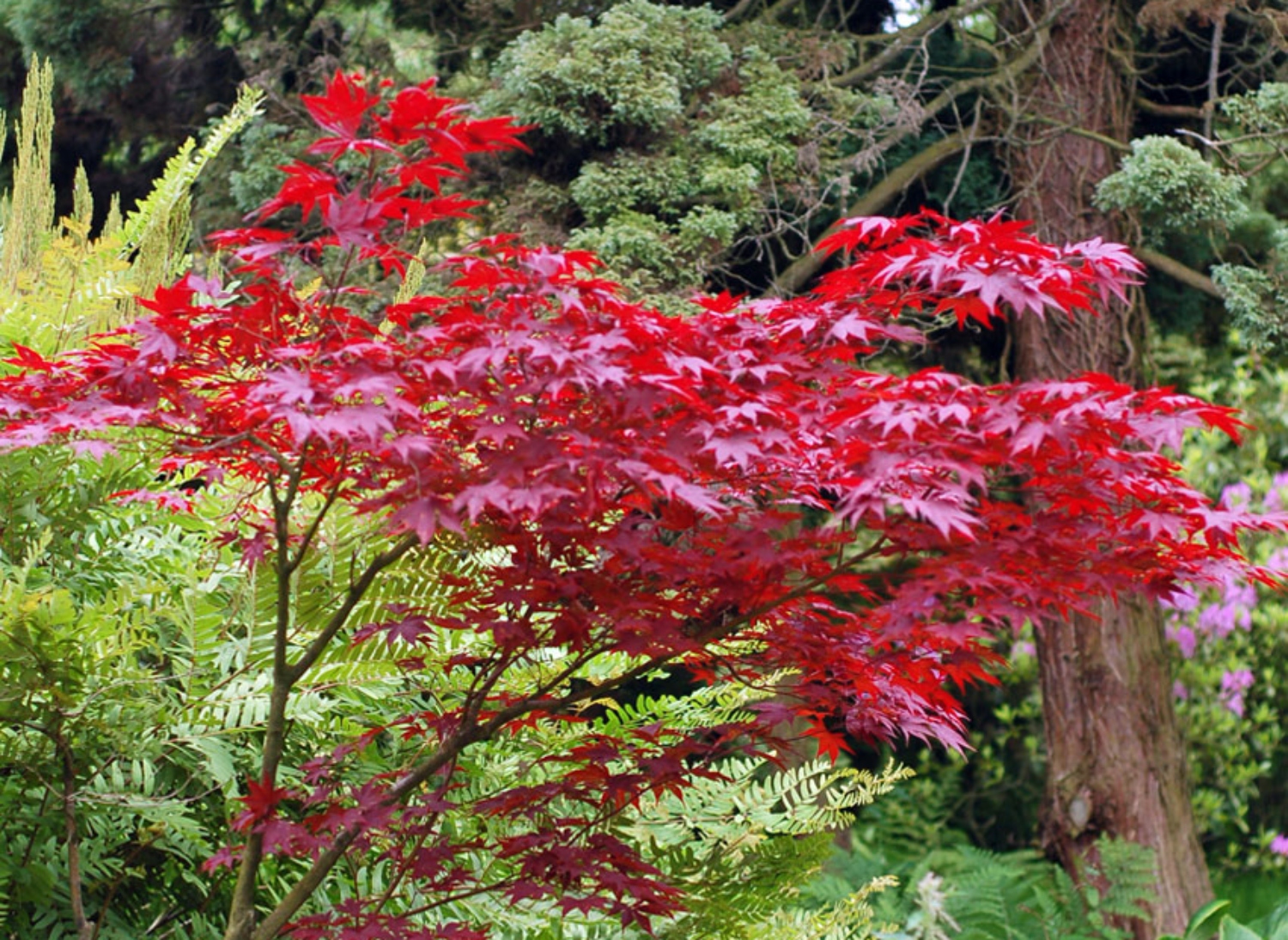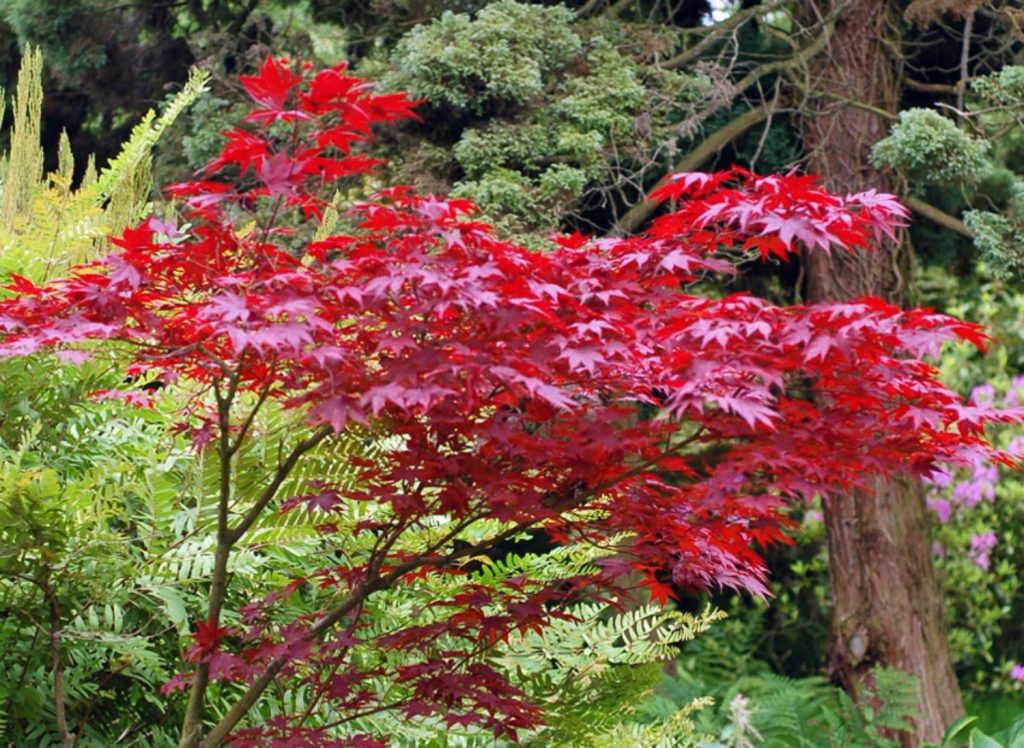 Construct circular patterns with rocks
Circles, spirals, and wave patterns fit right in with the zen garden aesthetic. Use smooth pebbles, pieces of petrified wood, or found rocks to decorate sand beds and gravel walkways. This is a fantastic zen garden idea on a budget, but it's also a fun task to keep in mind on your travels. Display rocks you've found on your vacations, at the beach, or while wandering your favorite hiking trail, to create the perfect personalized arrangement in your backyard zen garden.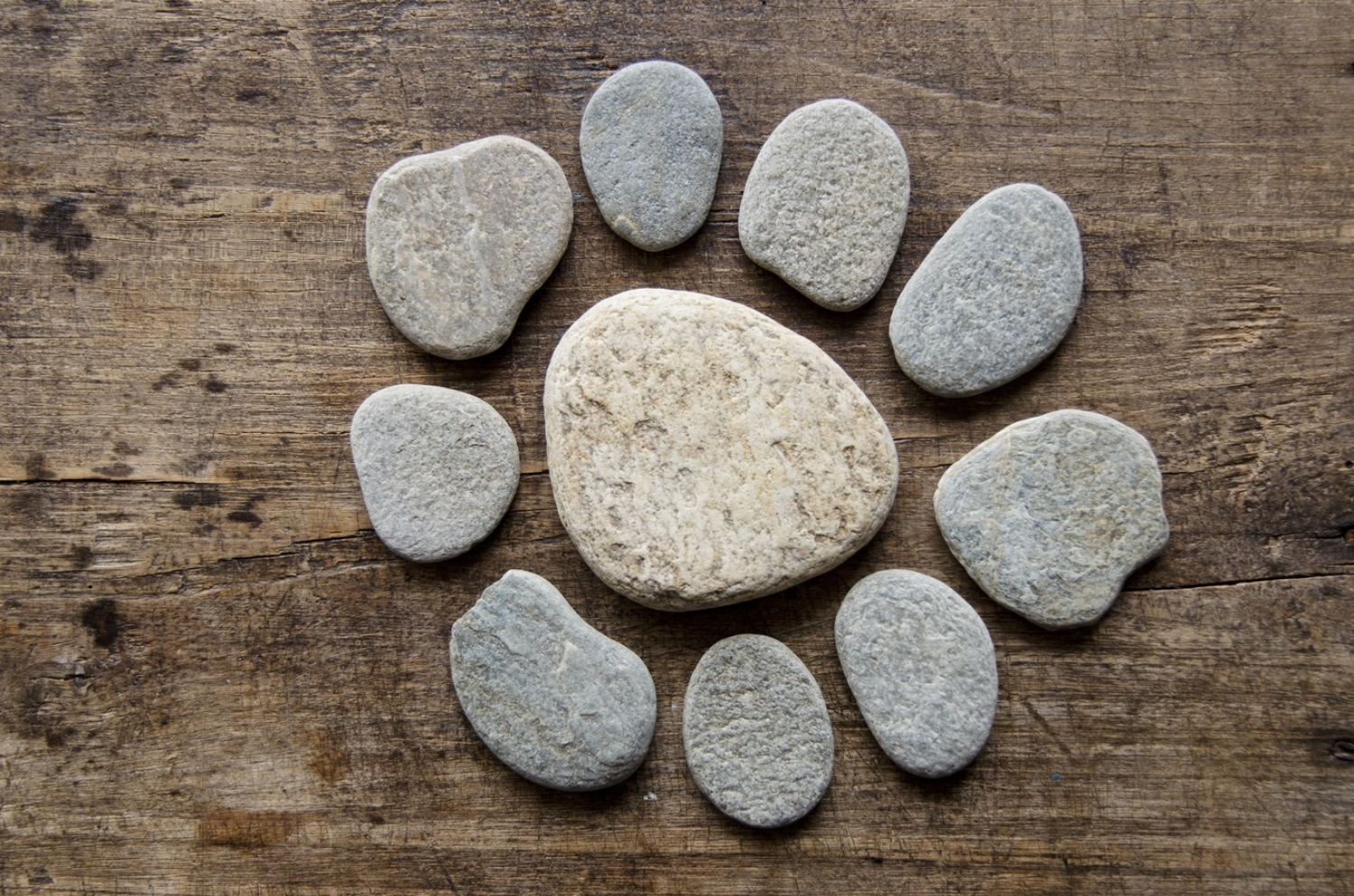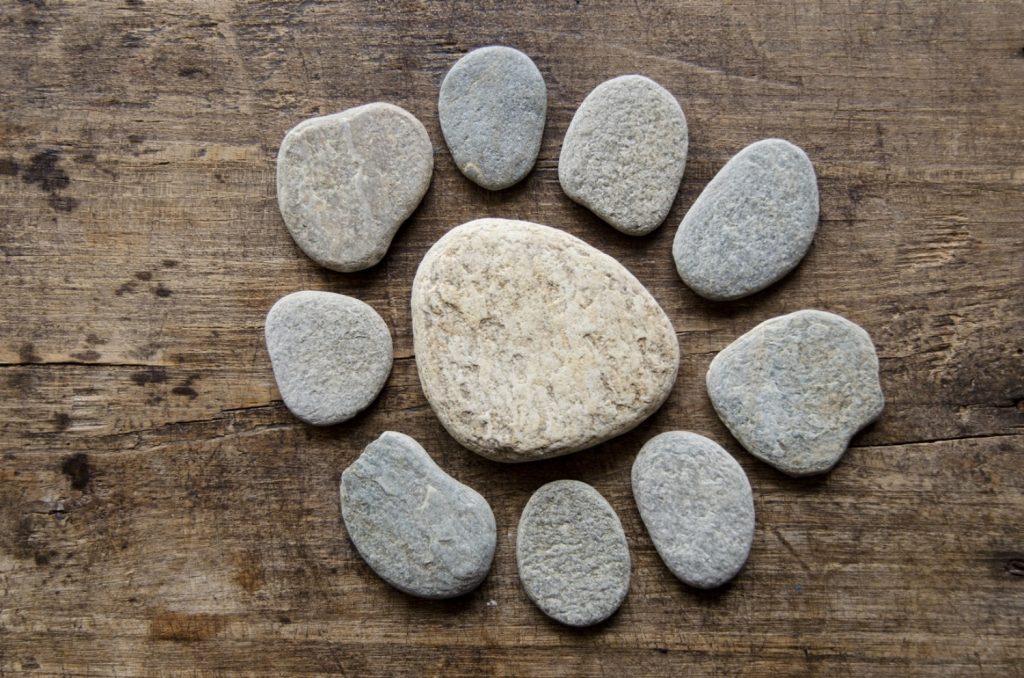 Build a torii
A torii is a traditional gate commonly found at the entrance of Shinto shrines in Japan. These arbors mark the transition from the ordinary, everyday world to consecrated ground. You can build your own torii-inspired arbor by using wooden 4" x 4" wooden posts. Situate your DIY torii at the gateway to your garden, or place it over your gravel walkway to remind you to direct your thoughts to the divine.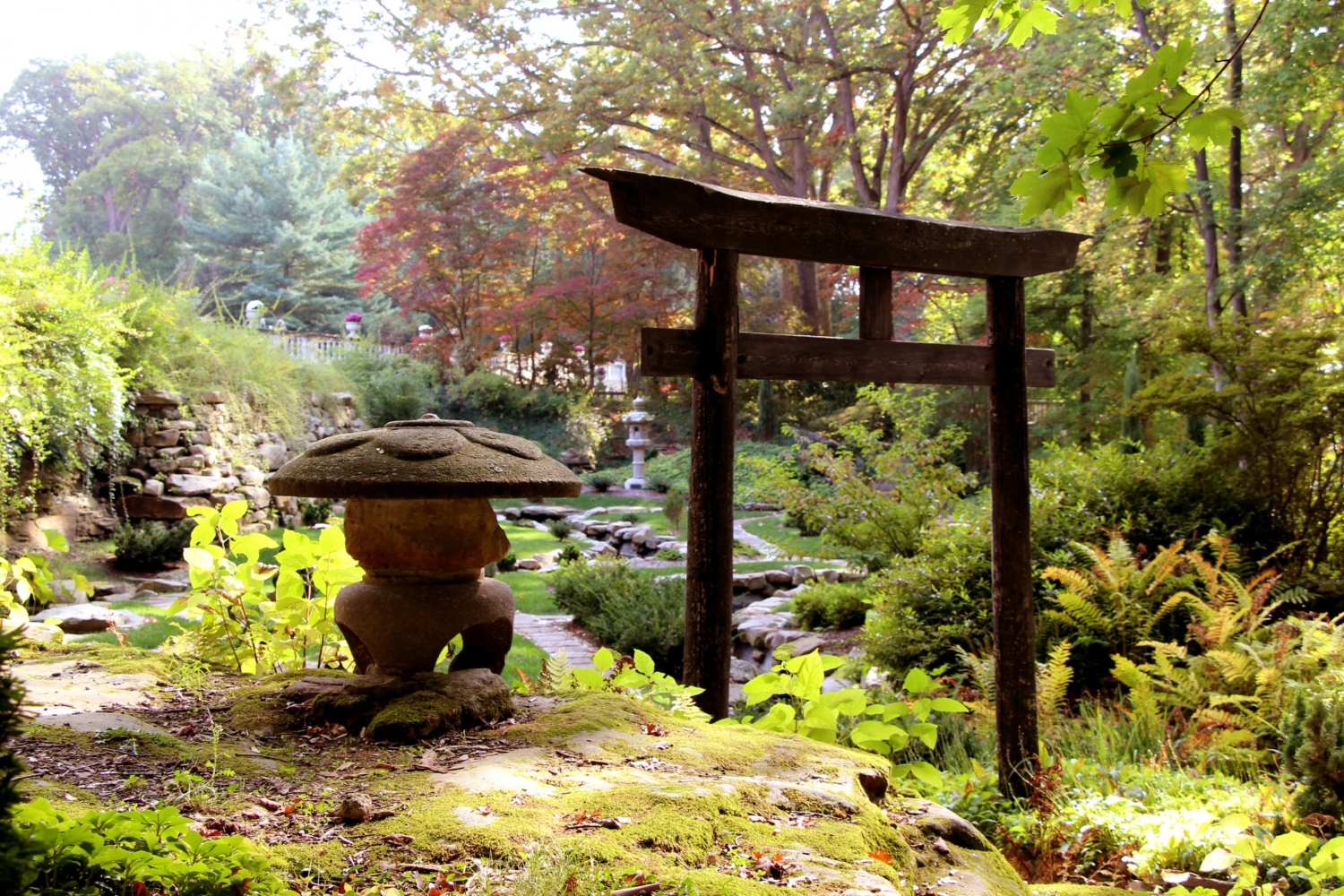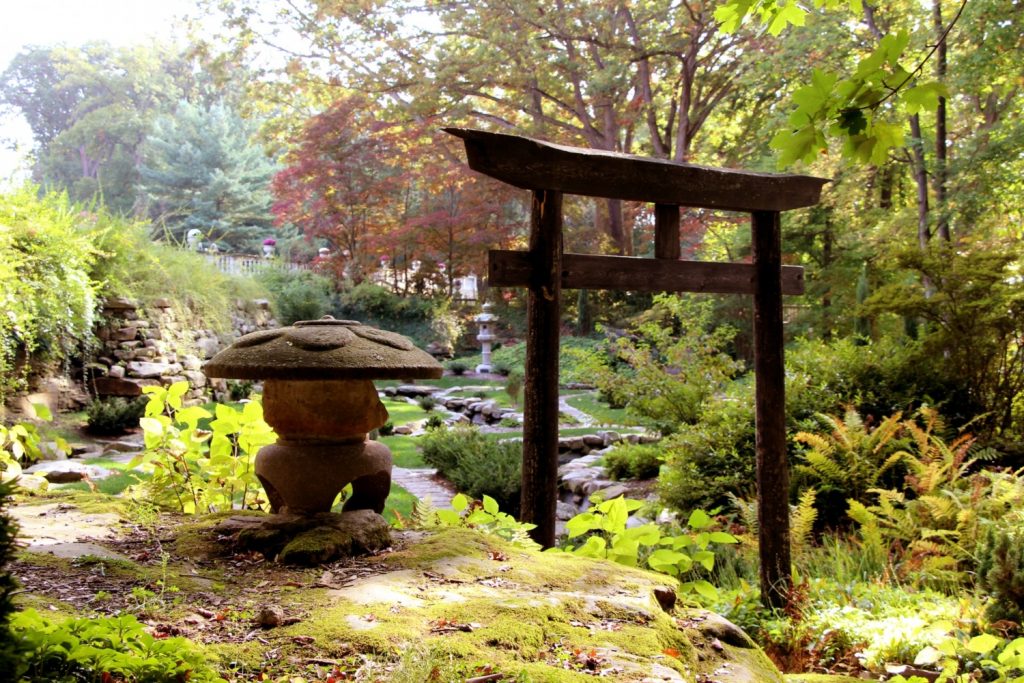 Grow loropetalum
Also known as Chinese fringe flower, loropetalum is hardy from zones 7 through 10. This evergreen to semi-evergreen shrub produces deep green to purple-red foliage, giving your garden a soothing touch of color all year long. Loropetalum blooms from winter to spring, producing sprays of white, pink, and red flowers that are popular with butterflies. In summer, the plants produce berries which help attract songbirds. Loropetalum is easy to care for and thrives with very little attention, making it an easy addition to your zen garden.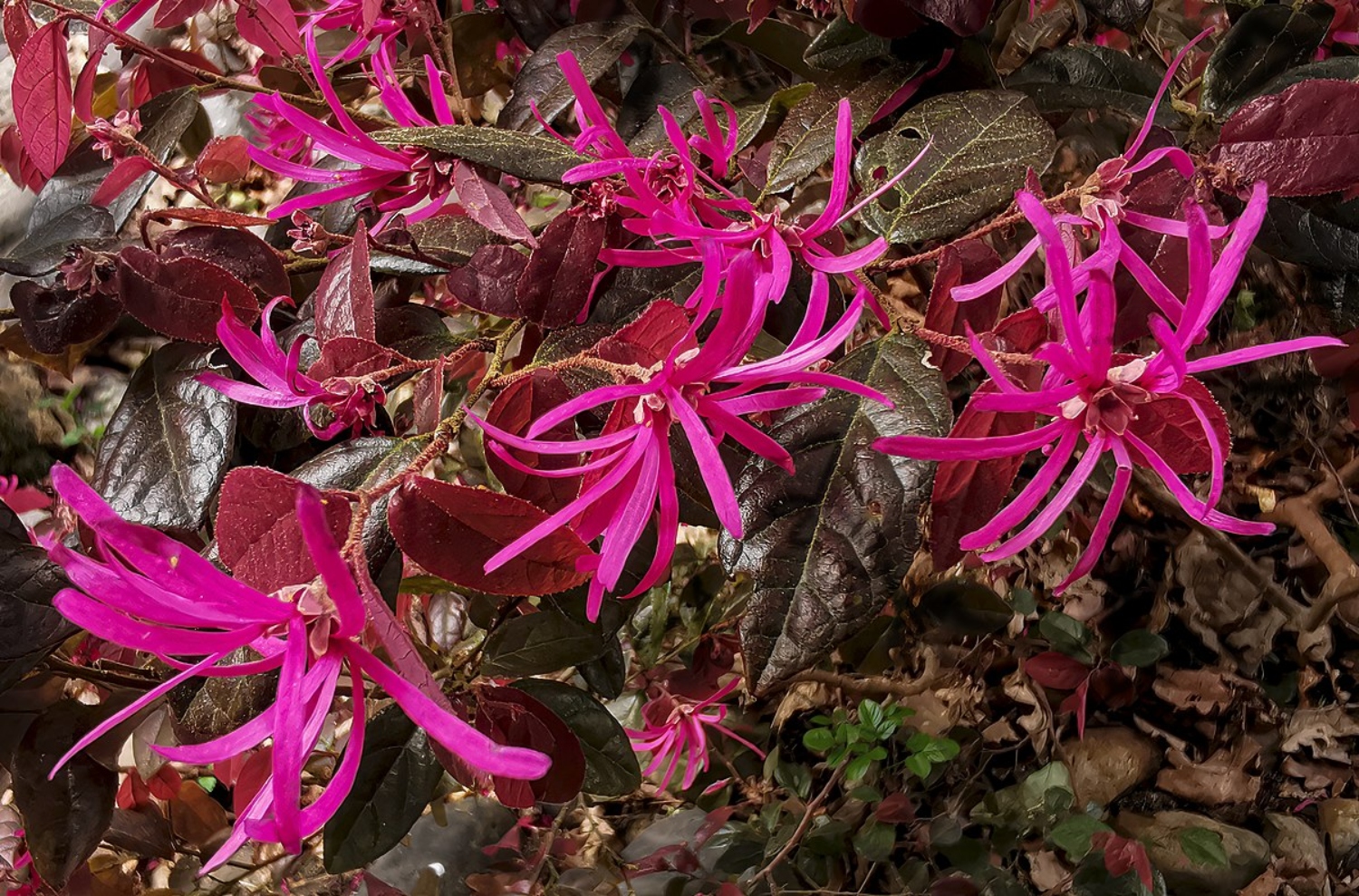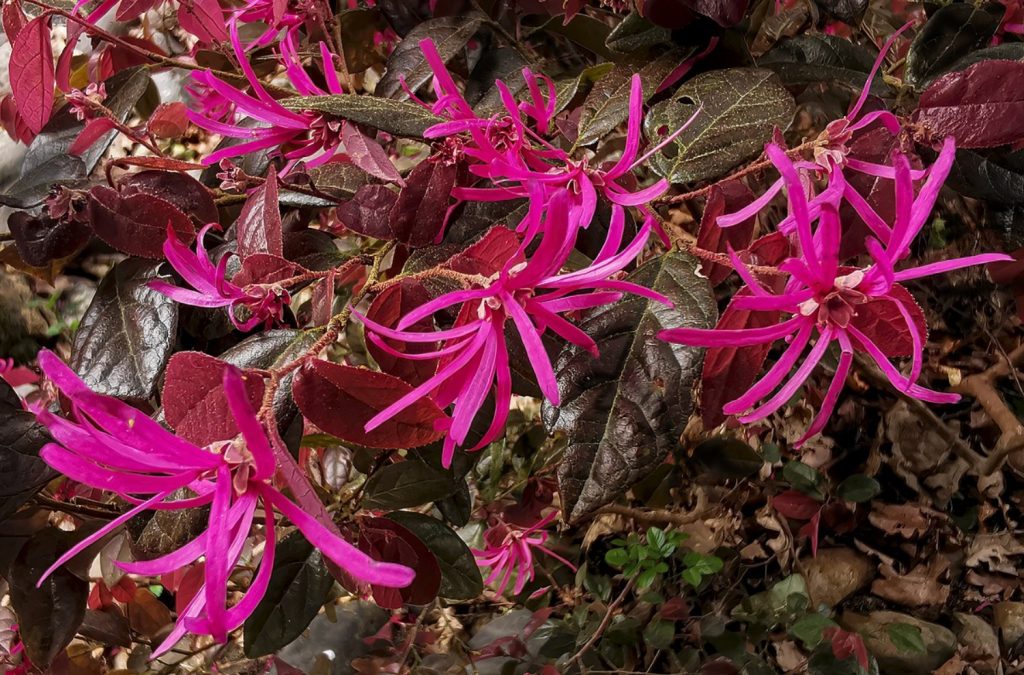 Install solar garden lights
If you thought your backyard zen garden was peaceful during the day, just wait until night arrives — it's a whole new experience. But how can you enjoy your zen garden at dusk if there isn't any light to enjoy it? If you're trying to build a zen garden on a budget, install inexpensive solar garden lights along gravel pathways and sand beds so you can continue to enjoy the space, even when the sun has gone down.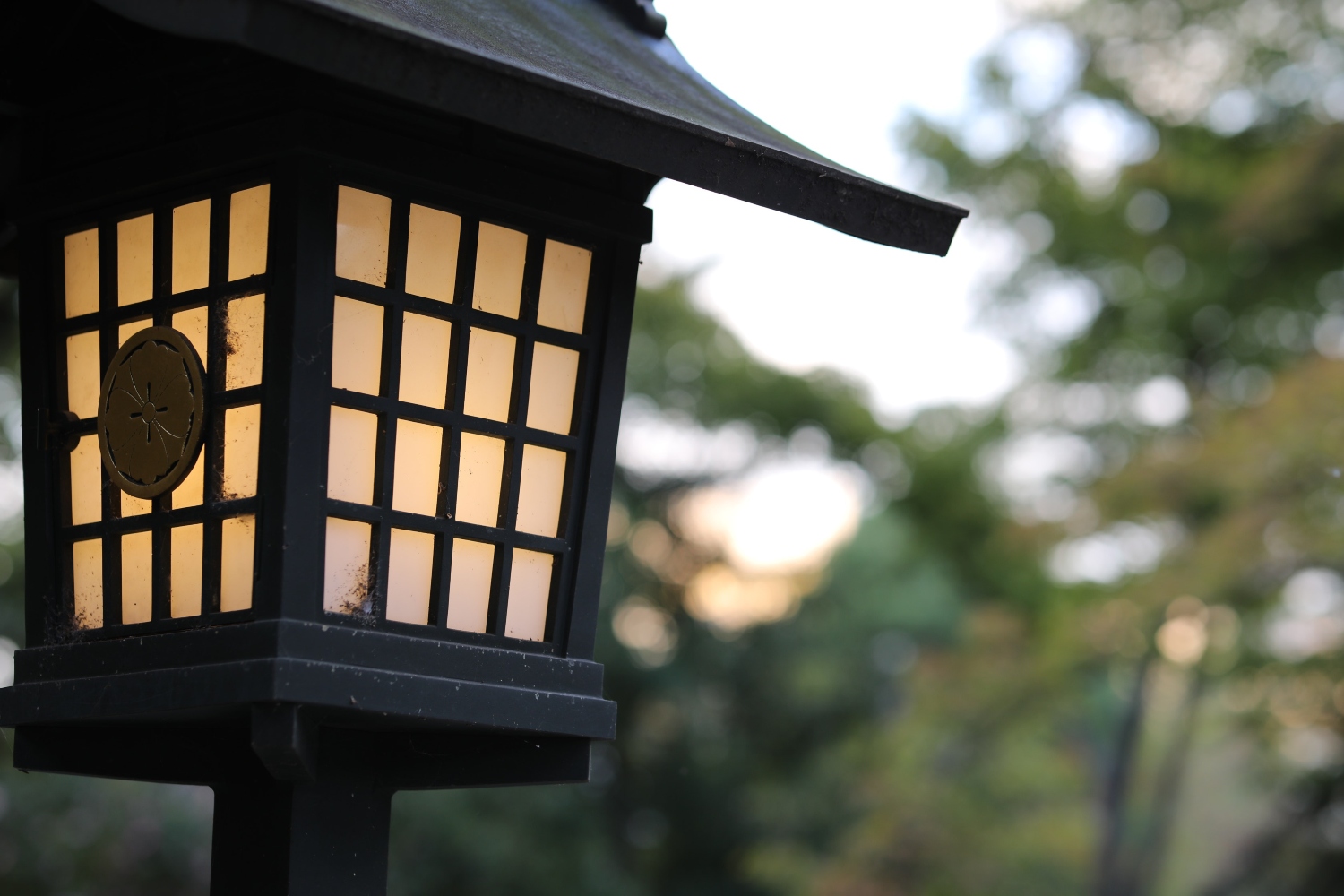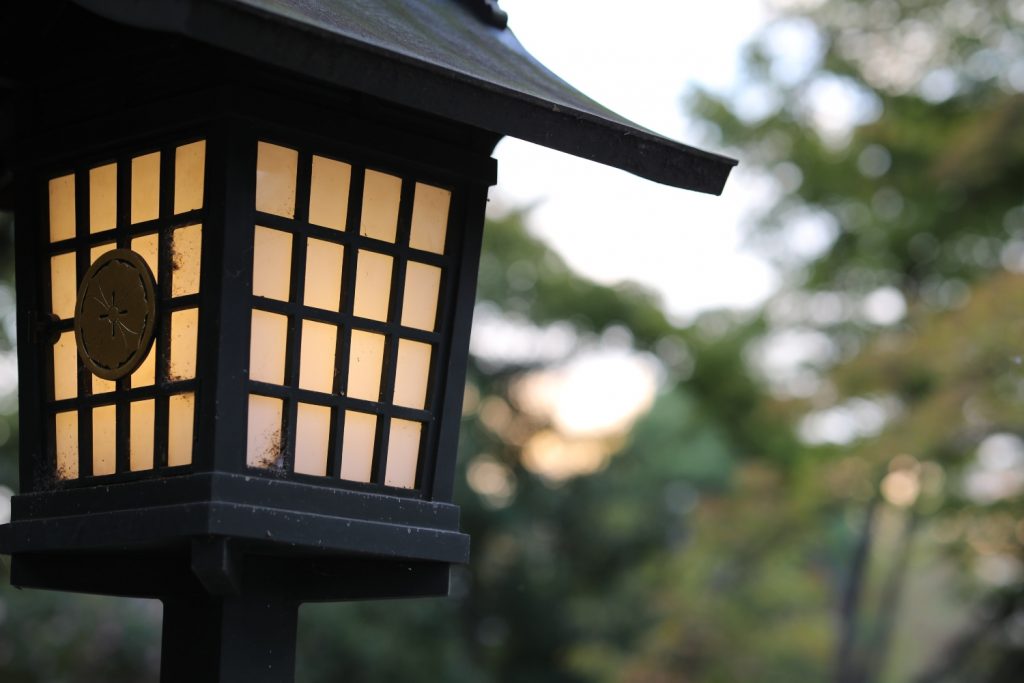 Arrange some statuary
Install a Buddha statue in a secluded section of your zen garden to give it an extra dose of authenticity. Most zen gardens feature religious statues to invite visitors to turn their thoughts inward. But you don't have to stick to tradition if you don't want to. You can use any statuary that is nature-inspired, or that helps you to feel calm. It is worth mentioning, though, that statues with neutral finishes, like unpainted concrete statues, fit in with the theme of a zen garden more so than, say, a painted gnome. But, hey, your zen garden, your rules!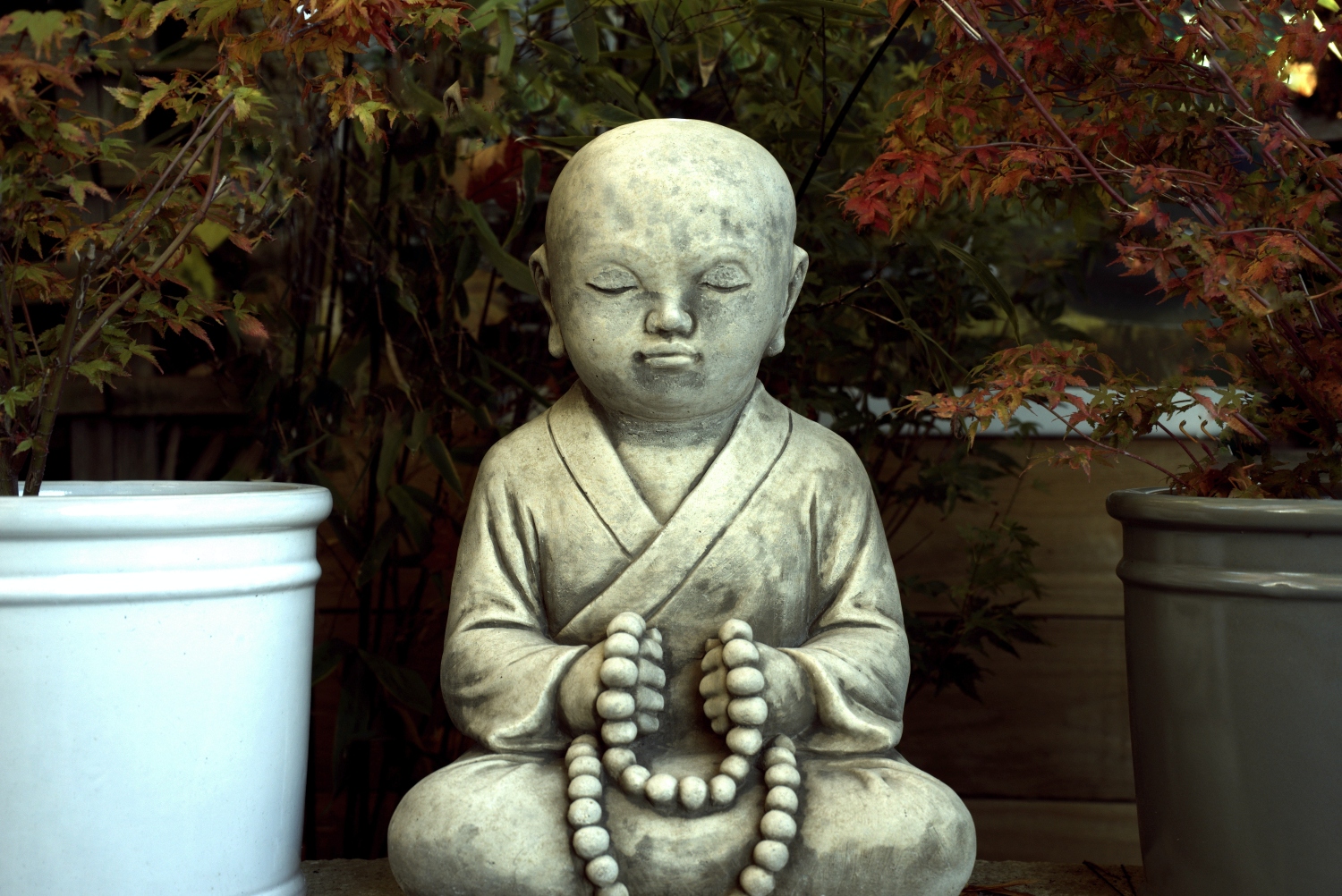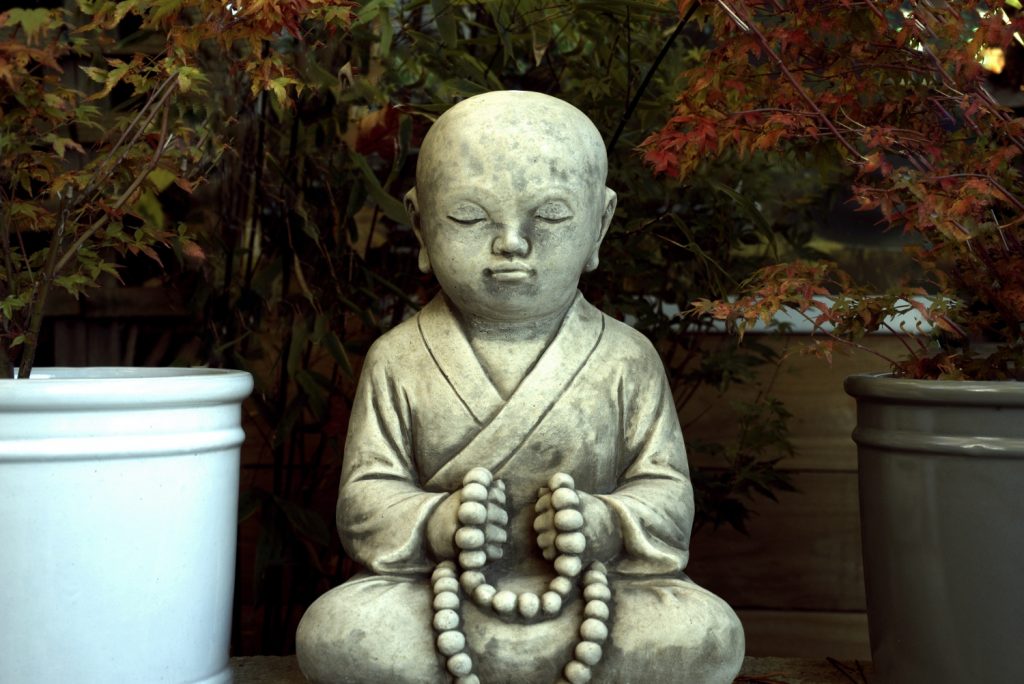 Plant a few azaleas
If you're looking for zen garden ideas on a budget, you should plant one or two azalea bushes. These plants are a popular choice in foundation landscaping, so they're easy to find. Azaleas have handsome deep green foliage that creates a dense informal shrub, enhancing the "untouched" look of your landscape. Plants produce flowers in shades of white, pink, purple, and coral, that add just a touch of color to your tranquil outdoor space. Azaleas are also great for attracting valuable pollinators like bees, butterflies, and hummingbirds to your zen garden.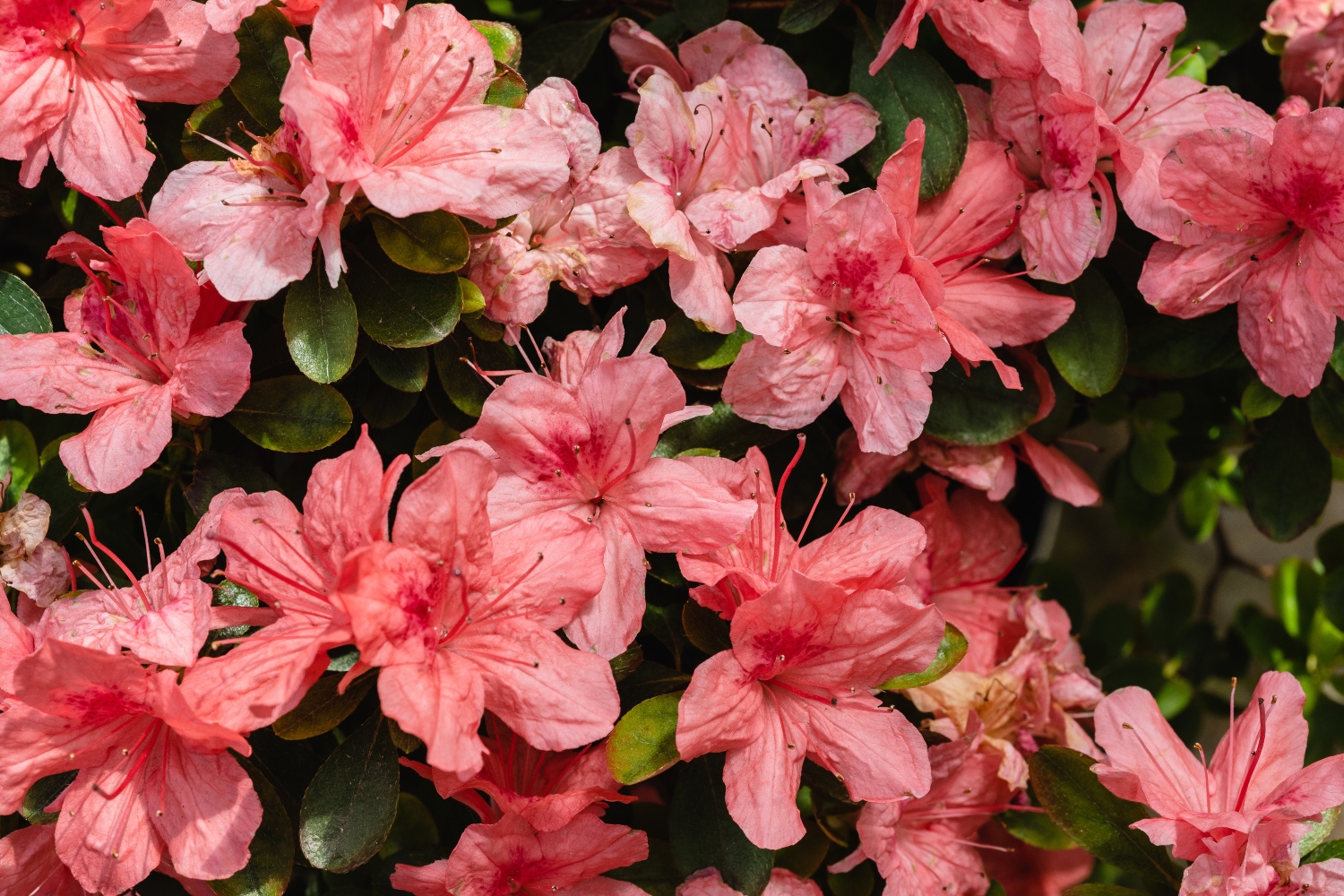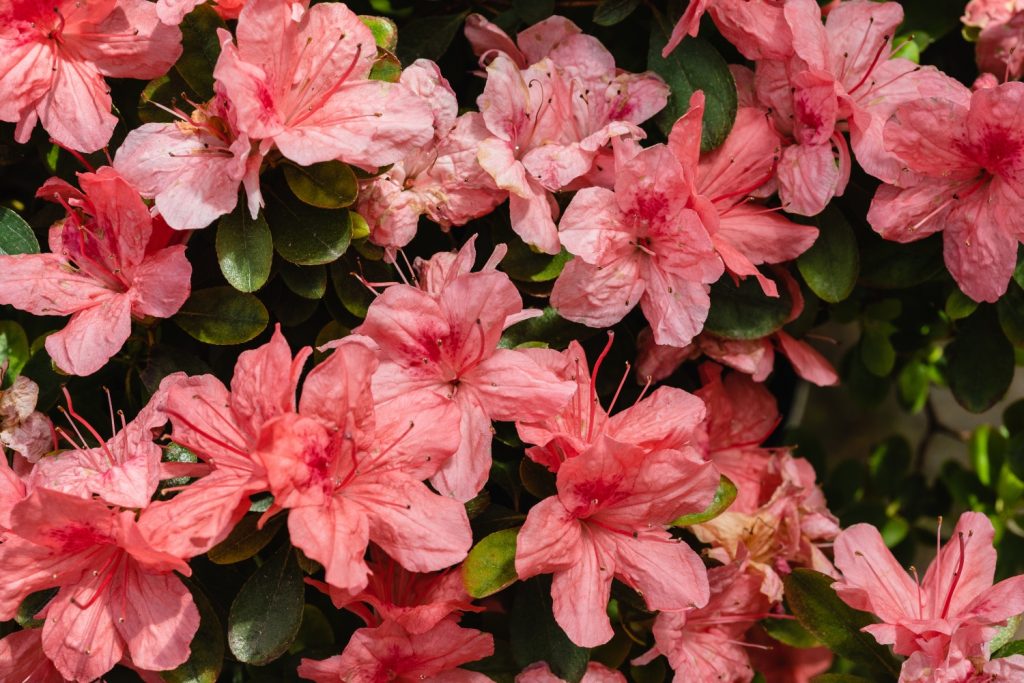 Build a Japanese garden bridge
If you want to give your backyard a decidedly Japanese feel, then construct your own Japanese zen garden bridge. Use an upcycled wooden pallet or two for this zen garden idea on a budget. A simple Japanese garden bridge can be affixed over a small stream or pond in your backyard. But even if you don't have a water feature, you can still add a Japanese garden bridge to your walking path to enjoy as you meander through your garden contemplating.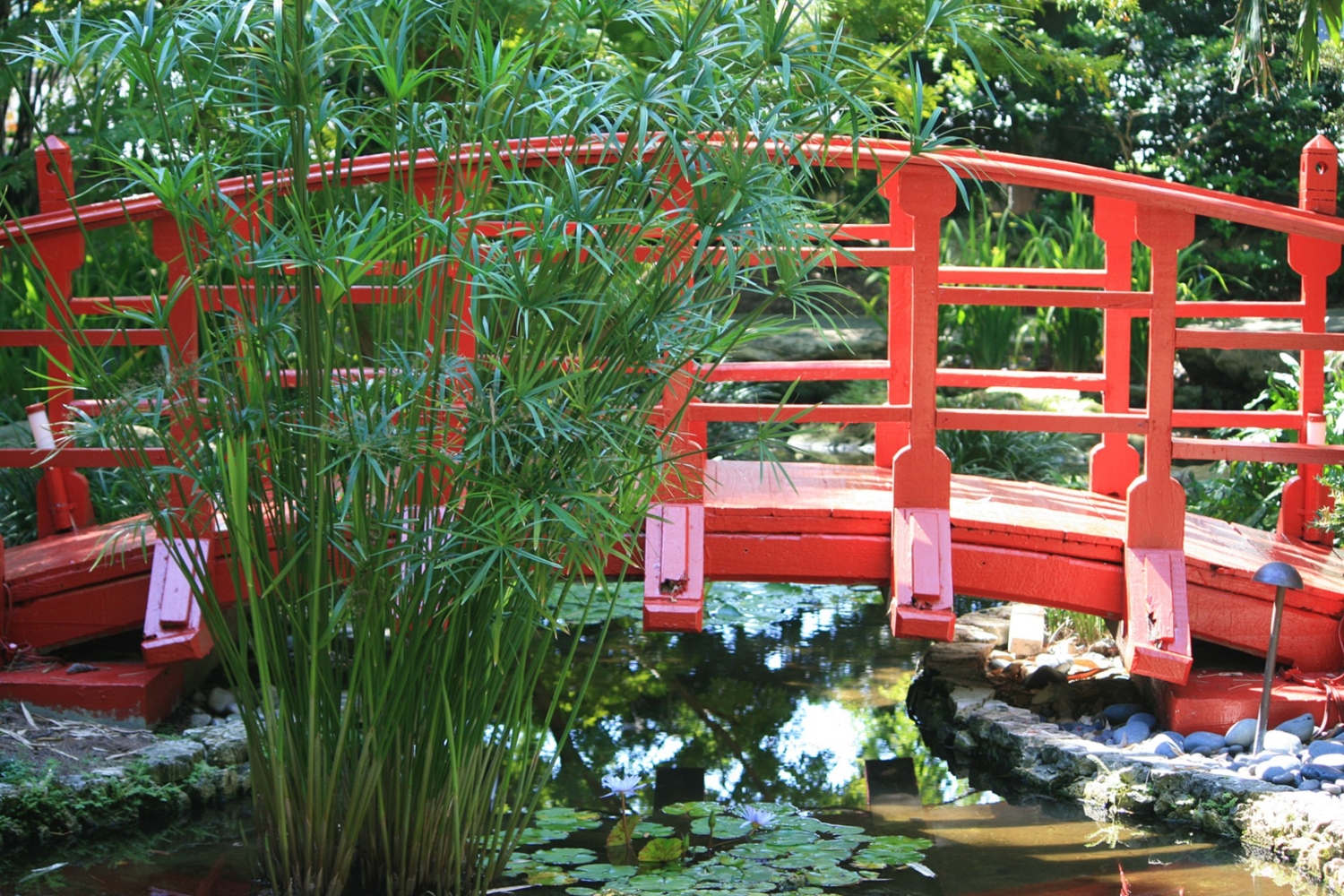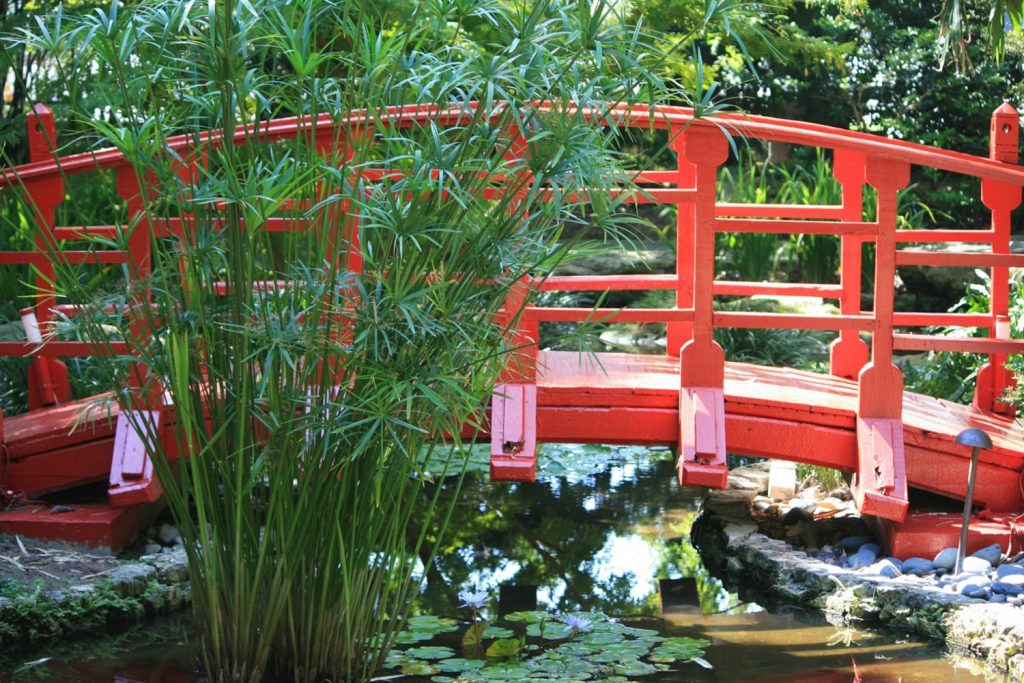 Use ferns and hostas for greenery
Obviously, one of the goals of any garden is to create a space dedicated to the appreciation of nature. But, unlike flower gardens and traditional landscaping, zen gardens tend to put a spotlight on greenery. Studies show that the color green is associated with positive feelings. Green has also been proven to enhance creativity, which is just one of the reasons why we tend to feel rejuvenated and more optimistic after spending time in nature.
Mimic the greenery of a forest floor by planting ferns and hostas. This is a fantastic zen garden idea on a budget because these plants are not only inexpensive but also very easy to propagate. Both ferns and hostas spread effortlessly when planted in partial to full shade and in moist, yet well-draining soil.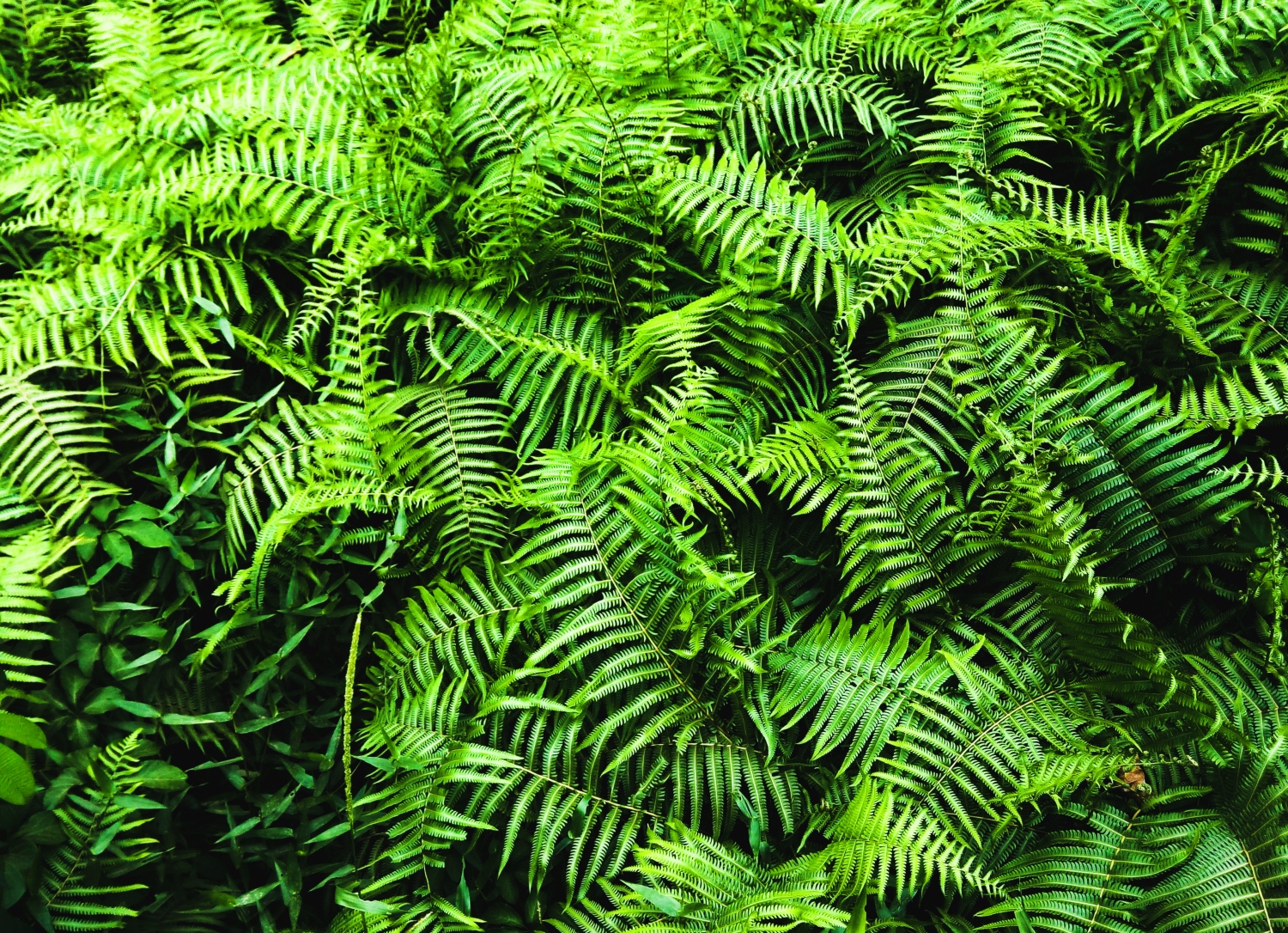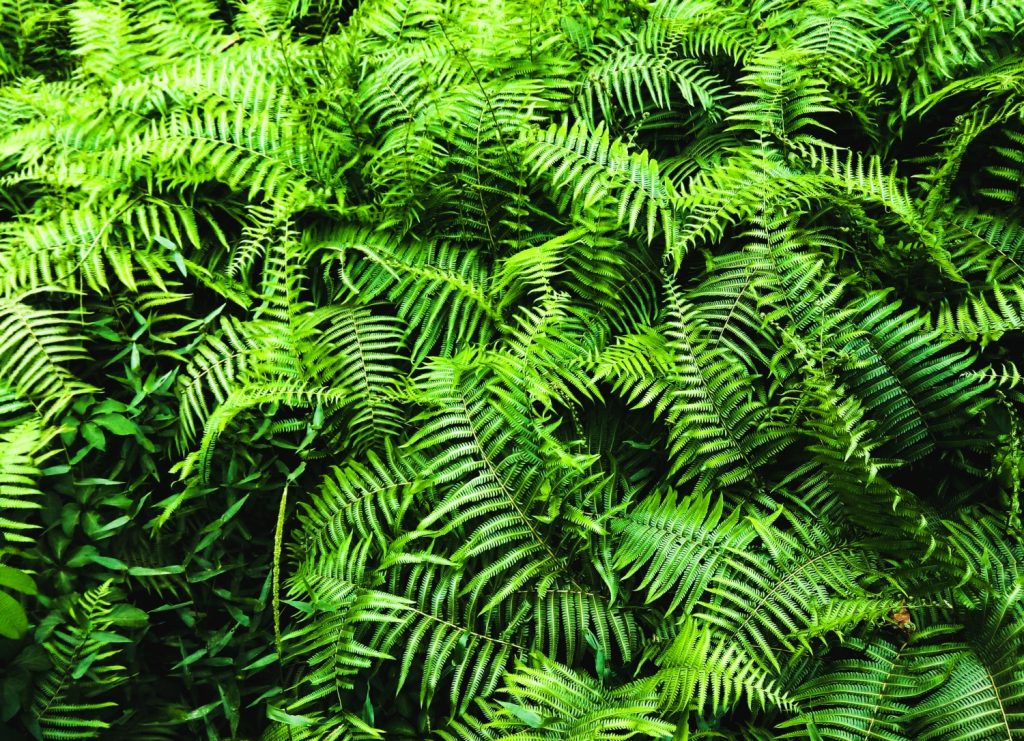 Add irises and lilies for color
Zen gardens are minimalistic in nature, which means you should focus on a somewhat monochromatic color scheme that is more calming than show-stopping. That said, zen gardens are also a celebration of life, so don't be afraid to add a splash of color here and there.
Moisture-loving flowers like irises and lilies symbolize the union of water and earth. Grow vibrant orange lilies like daylilies, or tranquil blue and purple bearded irises, to add accented contrast to your minimalistic zen garden.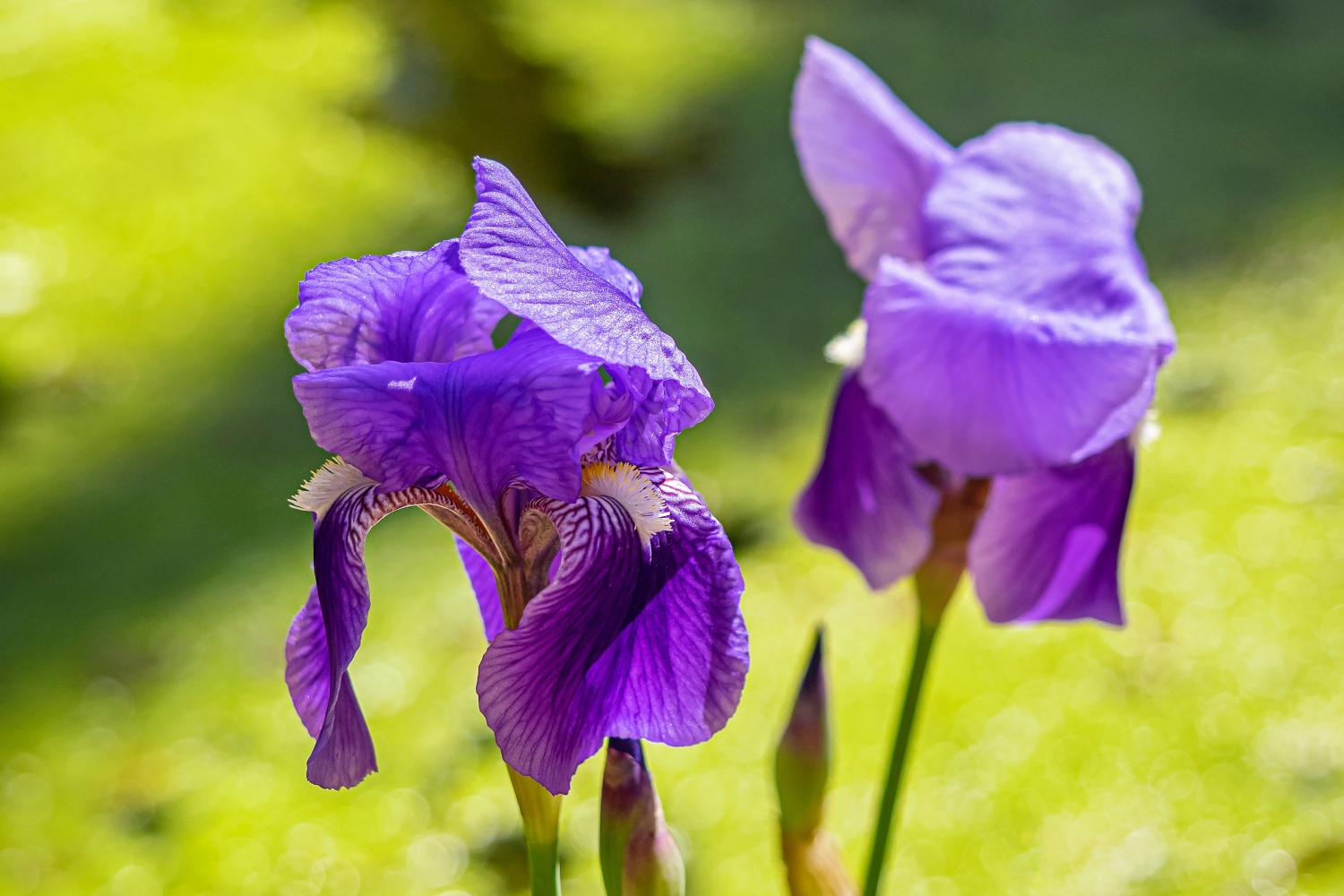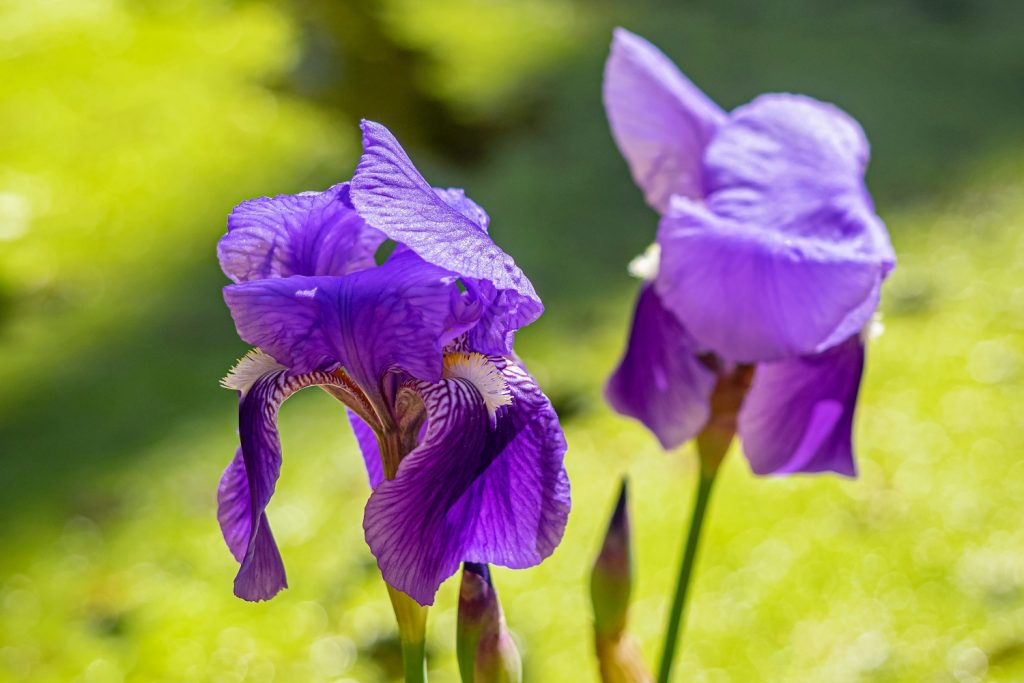 Install a stone patio
A gravel walkway plays an important role in a zen garden, but it's important to have a place to walk to. Lay a small stone patio using pavers or even weather-beaten bricks to invite your garden's visitors to rest and contemplate at the end of their journey. Potted succulents and statuary make the perfect decorations for your zen garden's patio. If you have a little extra wiggle room in your budget, also consider installing a pergola over your patio to make the area feel more defined.
Grow a dwarf mugo pine tree
The dwarf mugo pine is hardy from zones 2 through 7, covering a large swath of the United States. This tree's unusual low-growing habit gives it a layered appearance, similar to many bonsai trees, providing your zen garden with a traditional Japanese feel. The dwarf mugo pine tree is a cost-effective landscaping option for anyone looking to construct a zen garden on a budget. These trees reach a maximum size of around 3 to 5 feet tall by 4 to 6 feet wide, and can easily be trimmed to stay on the smaller end of their size range. These compact, low-maintenance trees are a great way to add texture to your zen garden.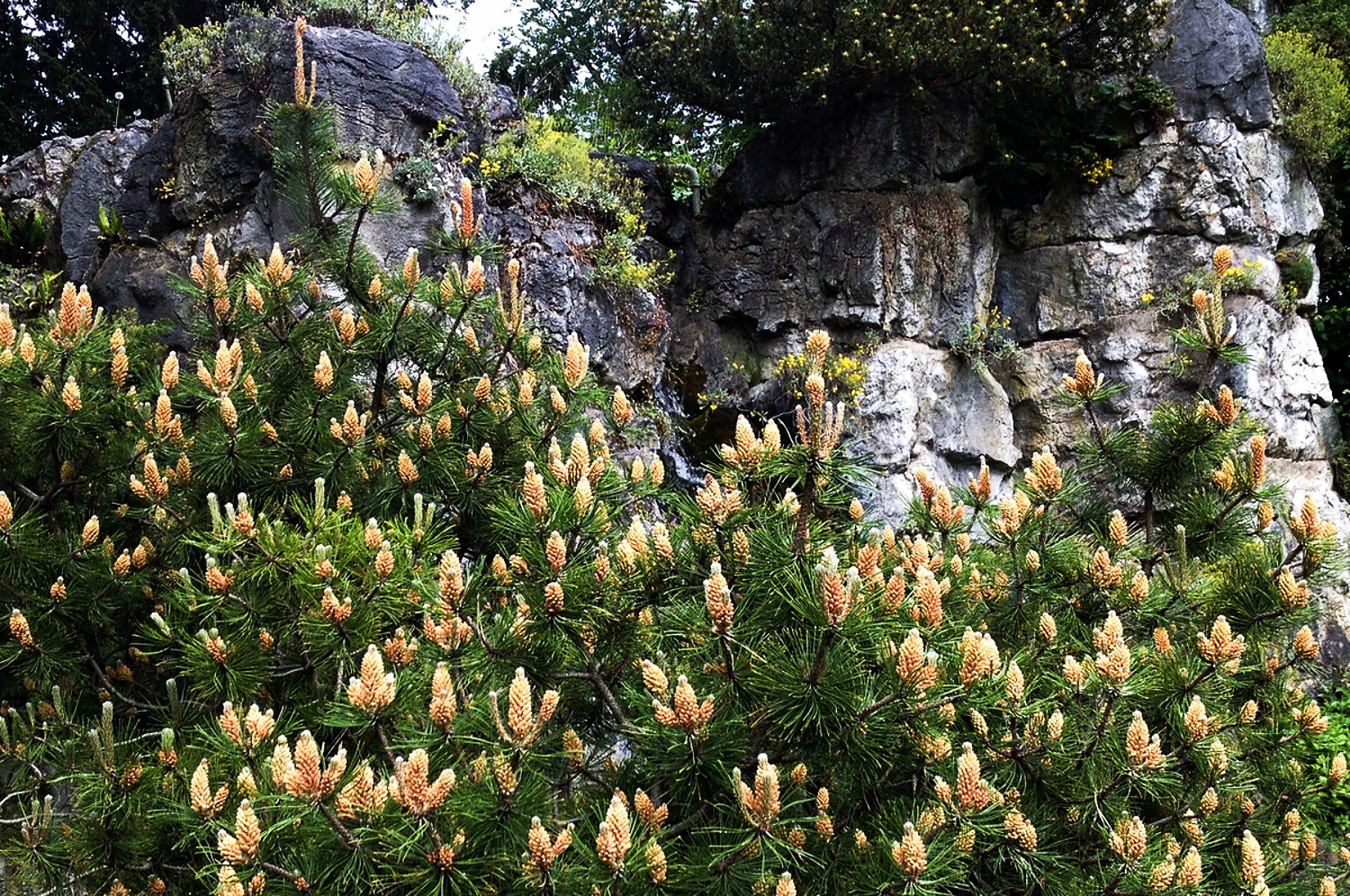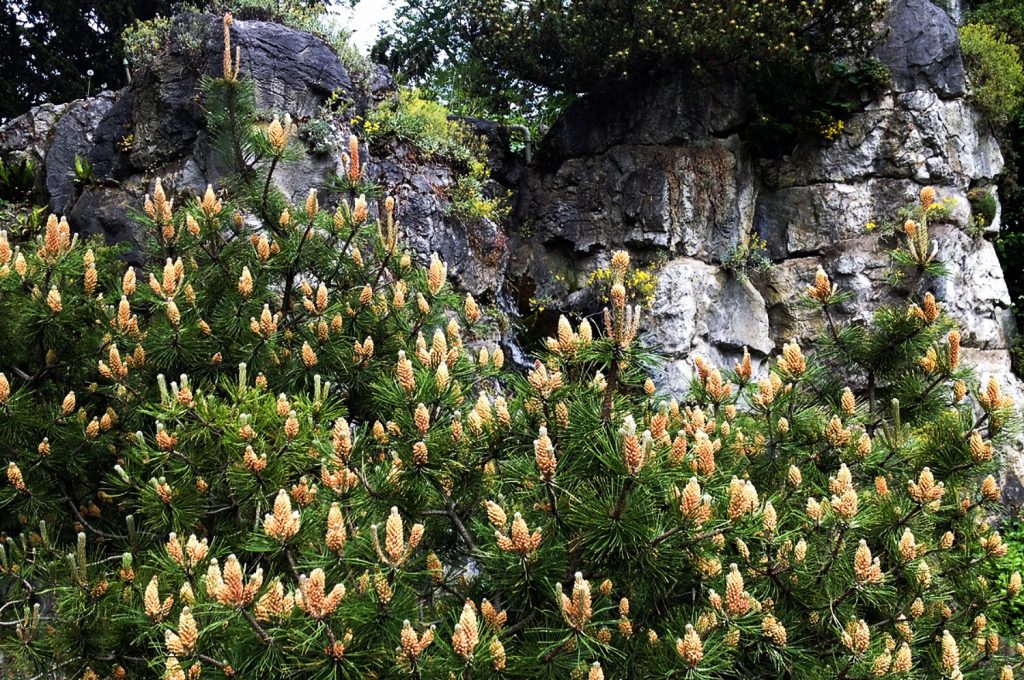 Use a wooden ladder to hang up lanterns
Repurpose an old ladder to build a vertical pagoda. Hang minimalistic lanterns from the rungs to light up your zen garden at night. These DIY pagodas also make an excellent place to display wooden wind chimes, and they look just right when displayed in gravel and sand beds. Consider installing a tray bird feeder on top of the ladder pagoda to invite local wildlife to enjoy your garden along with you.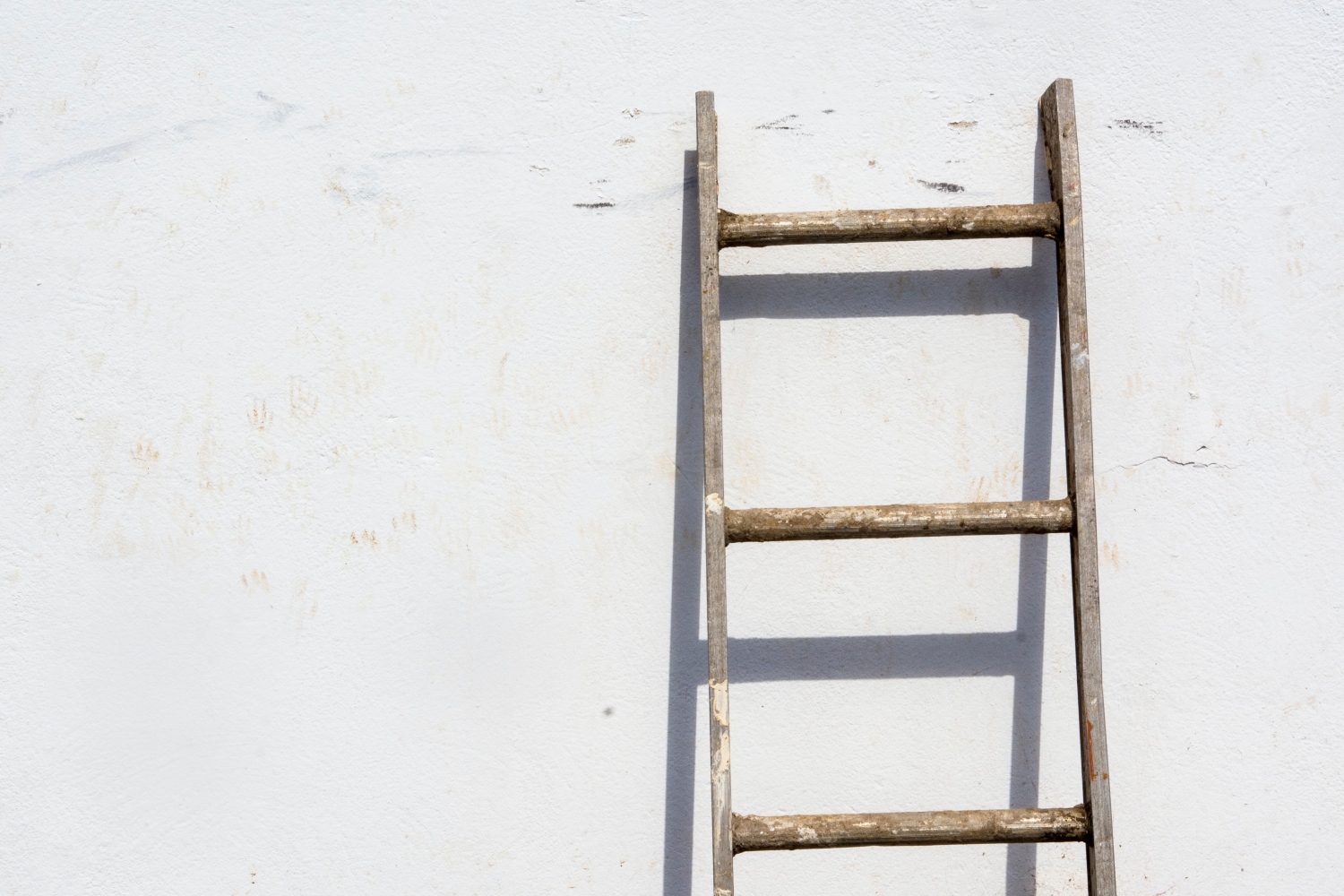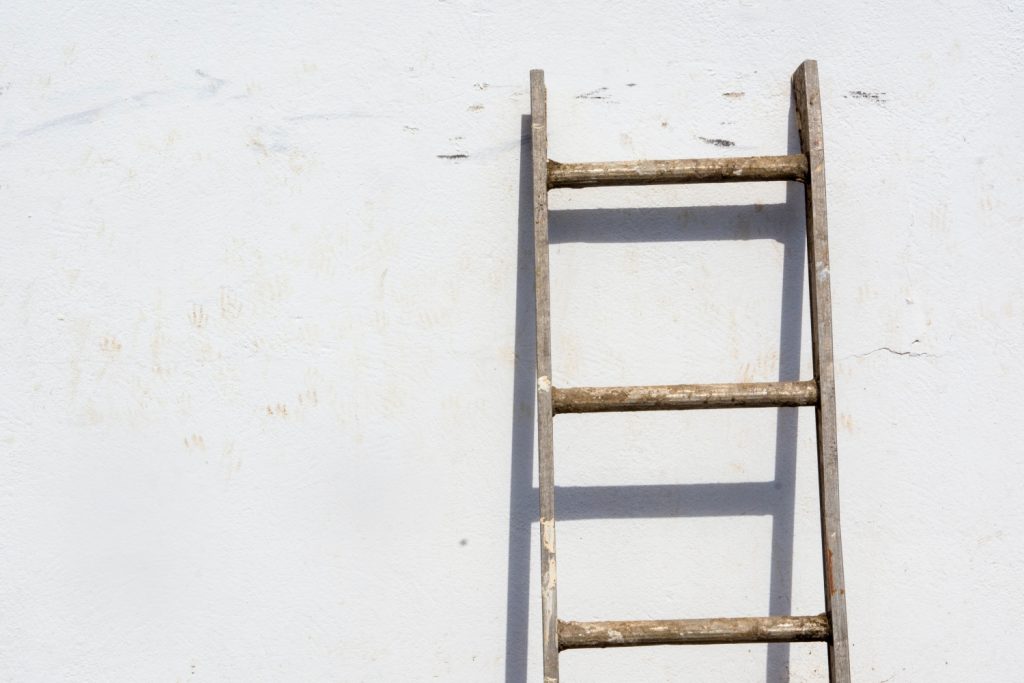 Create a miniature zen garden for your backyard
If you want to create a proper zen garden, but you don't have room for it in your budget, why not make a miniature version instead? Purchase a large round planter to create a zen-inspired bonsai garden to display in your backyard. You can plant a tiny cherry tree or Japanese red maple to grow in it, and construct a small pond and Japanese garden bridge. Moss makes the perfect ground cover for a miniature zen garden, and you can arrange the gravel, sand, rocks, and tiny statuary just the way you'd like.
Miniature zen gardens are much cheaper and much easier to care for than life-sized zen gardens. They provide a relaxing escape from the outside world without taking up too much of your time. Use tiny zen garden rakes and sticks to trace patterns in the sand and keep your tiny zen garden looking nice and peaceful.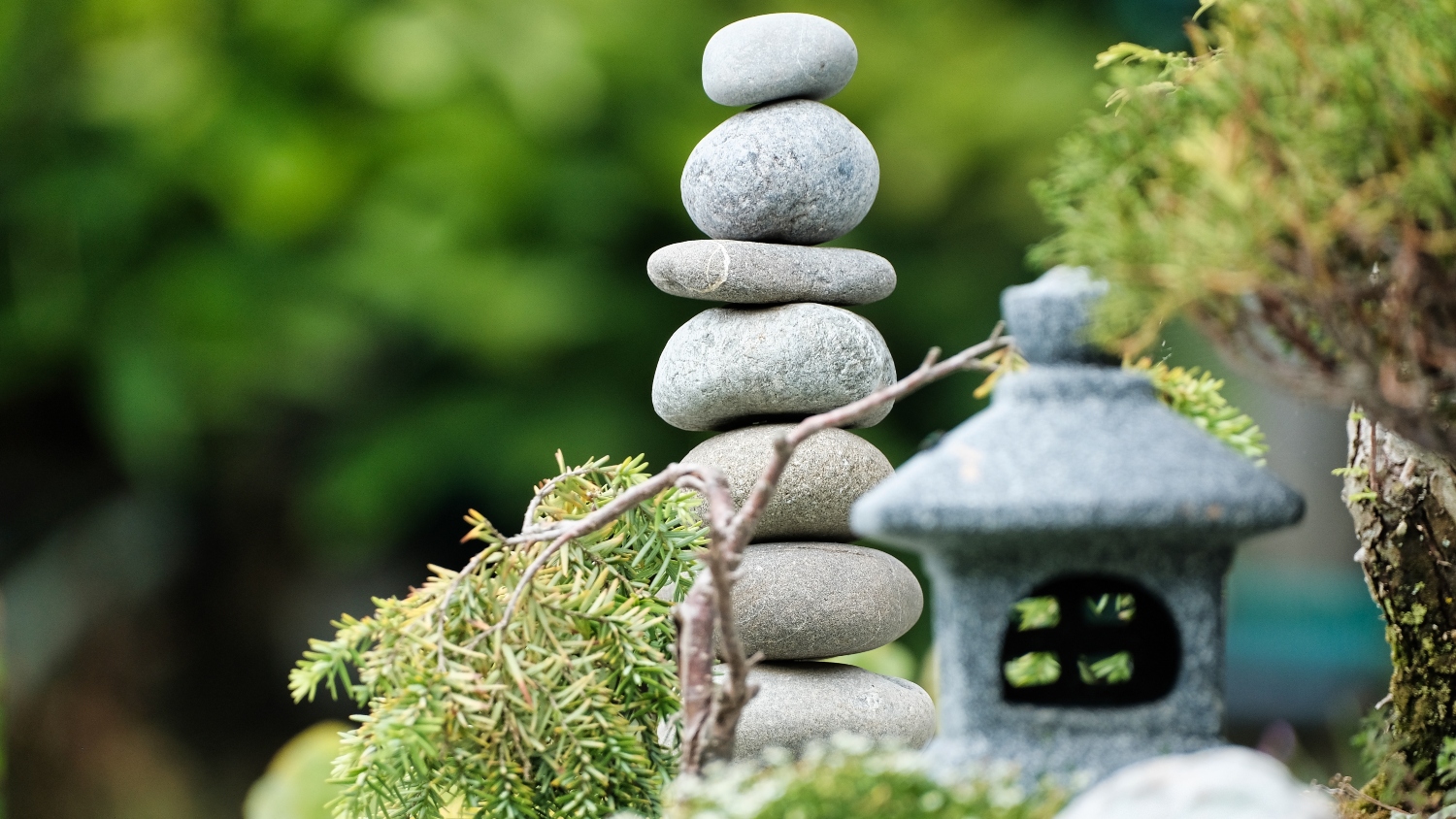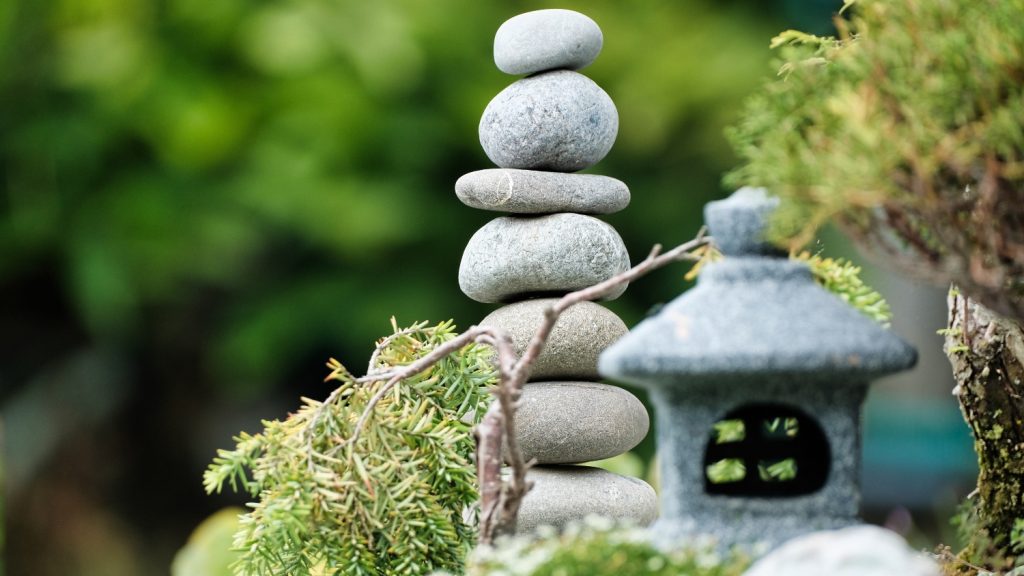 More tips for creating a zen garden on a budget
Working on a budget can feel restrictive, but the trick is to be creative. Don't be afraid to use whatever objects you have on hand. If you can't afford the large shallow planter you want to create a lily pond, but you have a round tub, give it a once-over with some spray paint and use that instead. If you've never had much luck growing succulents, replace them with easy-growing ivy or herbs. It's okay to make do with what you have because it's not the individual elements that make up a zen garden, it's the overall "feel" that those elements create.
Don't let a tight budget keep you from creating the zen garden of your dreams. Start thinking outside the box. With the help of these 21 zen garden ideas on a budget, you can create an outdoor space that is as beautiful as it is tranquil, and still have plenty of money left in your wallet when you're through.